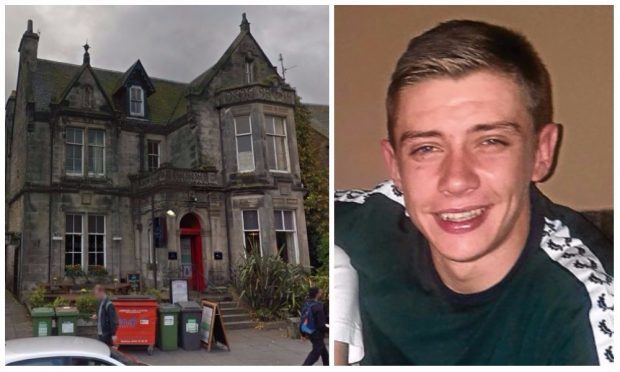 A thug who carried out a brutal attack on a man in a hostel has been locked up for 32 months.
Jack Gren, 22, threatened to "butcher" Karol Labudda after knocking the man unconscious at the St Andrews Tourist Hostel on June 9 this year.
A sheriff said it was his belief that Gren would have been facing a murder charge had someone not intervened in the attack.
Gren admitted at Dundee Sheriff Court to repeatedly punching and kicking his victim, including while he was on the ground, before attempting to strike him on the body with a knife.
The pair were unknown to each other but met while in the TV room of the hostel. Gren, of Glasgow, was staying in the hostel while working as a scaffolder in the town.
An argument broke out between Mr Labudda and another man, causing a brawl to erupt.
The court was shown CCTV footage of the incident which lasted almost 15 minutes.
Gren got involved and attacked Mr Labudda, knocking him out.
He then left the room and returned a short time later with a five-inch kitchen knife and threatened to "butcher" Mr Labudda but was prevented from doing so by another man in the room.
Solicitor Ann Ritchie said: "The incident starts through one of the former co-accused squaring up to and punching the complainer and Mr Gren trying to defuse the situation.
"Clearly that isn't what happens thereafter. He tells me at some point when he was trying to defuse the situation he was punched in the head.
"It's clear from my dealings with him that he accepts full responsbility."
Ms Ritchie suggested to Sheriff Alastair Brown that Gren could be handed a community-based sentence rather than jail.
But the sheriff said he believed only one sentence was appropriate.
Sentencing Gren to 32 months in prison, he said: "The only thing between him and the dock of the High Court charged with murder is the intervention of somebody else.
"If he had got to him with the knife the complainer would have gone straight to the morturary.
"You went and got a knife, quite a large knife. That was a deliberate act.
"It would not have taken anything except a failure by somebody else to intervene for this to become a murder. It's that serious."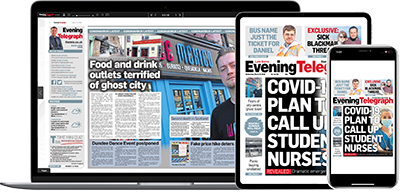 Help support quality local journalism … become a digital subscriber to the Evening Telegraph
Subscribe