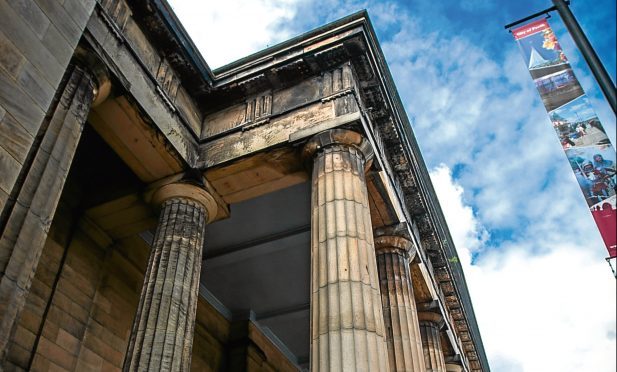 A man who died in a crash on the A90 had been driving "erratically" and was on a methadone programme, a fatal accident inquiry (FAI) has heard.
However, mystery remains about what caused Scott McCallum, a 36-year-old from Glasgow, to collide with a lorry in May 2015.
The inquiry at Perth Sheriff Court, pictured right, examined the circumstances surrounding the smash, when Mr McCallum's van hit the back of a lorry parked in a layby to the east of Kinfauns, on the westbound carriageway.
The inquiry heard that Mr McCallum was found slumped in the front of the vehicle with serious injuries, including a head wound, following the accident.
The driver of the HGV, who had been inside his vehicle at the time, called the emergency services but Mr McCallum was pronounced dead at the scene by paramedics.
Police recovered a prescription of methadone from inside the van, which Mr McCallum had been using for work.
The inquiry was told Mr McCallum had failed to tell his employers about his methadone use and hadn't declared it to the DVLA.
Toxicology reports found methadone and diazepam — sometimes known as Valium — in his blood.
However, the inquiry was told that even though the drugs produced a sedative effect, "the degree to which these drugs may have contributed to the collision, if at all, cannot be estimated with any degree of accuracy".
The FAI also heard about two separate reports to police from members of the public about erratic driving involving Mr McCallum's van in two different locations, two days before the accident and on the day itself.
In his determination, Sheriff William Wood said "very few conclusions can accurately be drawn" about the cause of the crash.
He said there was "some evidence of Mr McCallum's driving being — at times — somewhat erratic" and that he had drugs in his system, revealing the deceased had struggled with drug abuse since the age of 11.
However, he added: "There appears to be no evidence that would enable me to make any findings in relation to the cause of the fatal collision."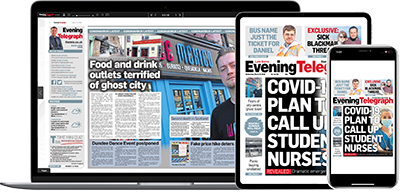 Help support quality local journalism … become a digital subscriber to the Evening Telegraph
For as little as £5.99 a month you can access all of our content, including Premium articles.
Subscribe