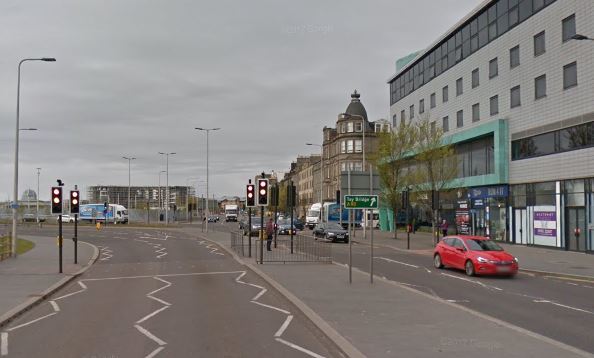 A disqualified driver who accelerated away from police and led them on a high-speed chase through Dundee — losing control and hitting a tree near the approach to the Tay Road Bridge — has been jailed.
Jason O'Neil, 23, of Whitfield Gardens, was estimated to have driven at speeds of up to 80mph in a 40mph then 30mph zone before losing control on the bridge slip road, crossing the opposite carriageway and colliding with a tree.
He and two other occupants of the car ran off, but O'Neil was chased and grabbed by police, fiscal depute Marie Irvine told Dundee Sheriff Court.
Officers were in a marked car at 1.25am on Kingsway when they saw O'Neil's vehicle driving in the opposite carriageway with no lights on.
They activated their blue lights and sirens and pursued the car.
The fiscal told the court O'Neil failed to stop at a red light and give way to other traffic, accelerating into Broughty Ferry Road at between 70-80mph and undertaking other vehicles.
As the vehicle entered the Tay Road Bridge slip road, O'Neil lost control and struck a tree.
O'Neil admitted driving while disqualified, without insurance and failing to stop when requested to do so on January 21.
He further admitted that on the same date, he drove dangerously at excessive speed without lights on his vehicle, failed to observe a red traffic light, failed to give way to other road users, undertook other road users, failed to keep his vehicle under control, drove across the central reservation of the slipway into the path of oncoming traffic and struck a tree.
He also admitted possessing cocaine worth £130.
O'Neil previously admitted driving dangerously at excessive speed while under the influence of alcohol on October 28 last year at Dunbar Park, losing control of his car and striking a wall, railings and a house, driving without a licence or insurance, failing to provide two specimens of breath, all while on bail.
He further admitted possessing a knife at the Kettledrum Bar in South Road on November 5 last year while on bail.
Sheriff Alison McKay jailed O'Neil for 20 months and banned him from driving for three years.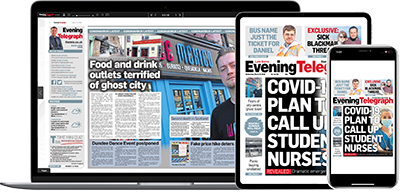 Help support quality local journalism … become a digital subscriber to the Evening Telegraph
For as little as £5.99 a month you can access all of our content, including Premium articles.
Subscribe