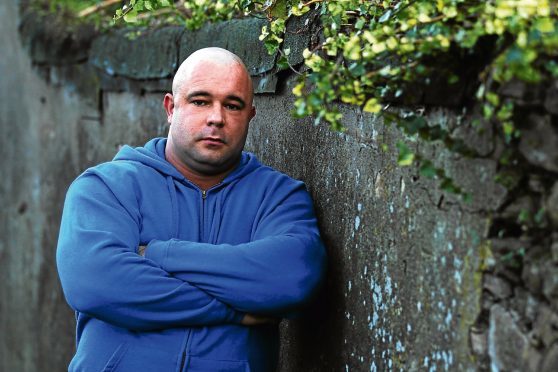 A man has claimed he was refused access to a city gym because he suffers from depression.
Allan Peach says he's been discriminated against after being denied entry to a powerlifting competition as well as being told he couldn't receive day passes at the Dundee Strength Unit (DSU) gym in Douglas Court due to his "health implications".
The 29-year-old, a student at Dundee and Angus College, says he declared the fact he takes medication for depression, stress and anxiety following a free taster session at the gym but was told that DSU's insurance does not cover his conditions. When contacted by the Tele, Johanna Swankie, who owns the gym, said she reserved the right to refuse anyone membership.
The Craigie man said he was making an effort to exercise more following advice from his doctor and believes he has been the victim of discrimination.
Allan said: "I suffer from depression, stress and anxiety and it was my doctor who encouraged me to go to the gym as a way of dealing with it. I had inquired about a membership there but instead I wanted to enter the powerlifting competition and visit about twice a week.
"Everything was fine. I had a free taster session and I gave them all my details including the fact that I was on medication. But then I got an email back saying their insurance didn't cover me for my conditions — I think this is discrimination."
The DSU was opened earlier this year by Ms Swankie and her daughter Kara, offering an "old school" approach.
Ms Swankie said: "This is a private club and I do not have to give any reason whatsoever. I reserve the right to refuse membership to anyone at the end of the day.
"As far as I'm concerned, there is no case to answer. Mr Peach hasn't been treated any differently than other people refused entry."
Legal experts have said the gym's decision could amount to discrimination, with a spokeswoman for Thorntons Solicitors in Dundee adding: "The decision by a service provider, such as a gym, to refuse or withhold membership from an individual solely on the basis of their disability, which would include mental health problems, race, religion or sex, could amount to discrimination in terms of the Equality Act 2010.
"For example, if someone suffering from depression or anxiety is refused a gym membership solely because of their condition, that decision could potentially amount to discrimination either directly or by association."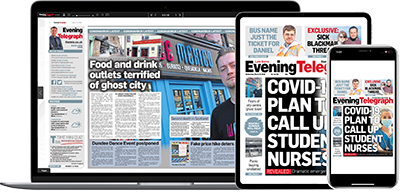 Help support quality local journalism … become a digital subscriber to the Evening Telegraph
Subscribe