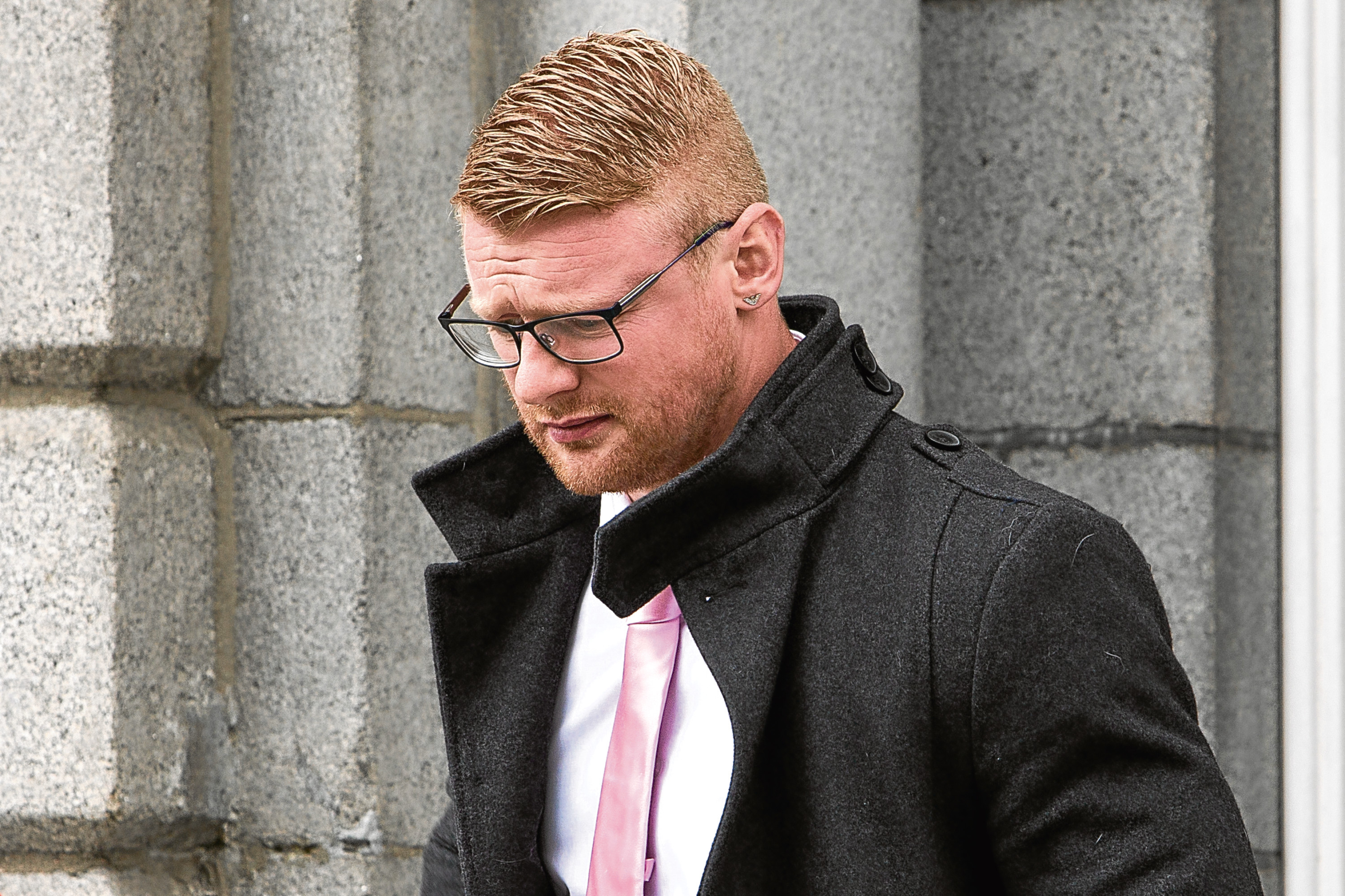 A Dundee man has pleaded guilty to setting fire to a car that belonged to a police officer's wife — while it sat in the couple's driveway.
Craig Guest, 32, of Nelson Street, admitted at the High Court in Aberdeen that he poured petrol on the vehicle and set it alight.
The incident happened in the Ballumbie area of Dundee on June 23 2014.
Two other charges against Guest — alleging that he had conspired to set fire to the car, which he believed belonged to PC David Farr, and that he had later attended at a phone shop in the city and asked staff there to remove data from the device in an effort to avoid detection and prosecution — have been dropped.
This came after his not guilty pleas to both were accepted by the Crown.
Guest, who had earlier spoken of having debts, was given bail on Monday and was due to return to the court on Wednesday.
His co-accused — William Handy, 53, of Middlebank Holding in Errol — has maintained his plea of not guilty to a charge that he also set the car on fire.
Two other charges against him of conspiring to set fire to the car and asking staff at a phone shop to remove data to avoid detection and prosecution were also dropped after he plead not guilty to both allegations.
The trial had earlier been shown CCTV footage, allegedly showing Handy walking into the O2 shop in the Overgate on June 24 2014.
Giving evidence, retail technical specialist at the O2 shop, Craig Coleman, 28, said Handy had asked that if a handset was to be reset if all the information would be cleared.
"He did ask about text messages, photographs and contacts.
"I explained to him there can be back-up storage if it is being backed up electronically."
Mr Coleman said Handy sometimes came into the shop quite regularly but other times he wouldn't see him for "months".
The court was shown further CCTV footage from the shop on June 25 2014, which allegedly showed Handy and Guest walking in with coffee and heard that a new iPhone 5 was bought and Guests's data was transferred from his old iPhone 5 onto the new one.
Handy's data from his iPhone 4 was transferred to Guests's old iPhone 5. Coleman said he recalled both men had contacts and pictures transferred from their old devices to new phones.
The trial continues.