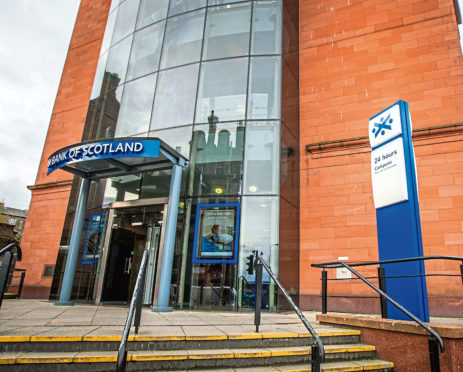 An international scheme involving the laundering of more than £1 million through banks in China, Pakistan, Hong Kong, Dubai and across the UK was centred around a man in Dundee, it has been alleged.
Prosecutors claim Dale Pearson, of Strathmartine Road, was involved in a plot to launder virtual currency Bitcoin and other monies around the globe, as part of a serious crime organisation.
The scam is alleged to have been carried out between September 2011 and August 2017, after Pearson fraudulently obtained a quarter of a million pound mortgage from the Halifax Building Society, Dundee Sheriff Court heard.
Pearson, 25, is alleged to have duped Dundee firms SA Accountants and Thorntons Law Solicitors, along with financial advisers Carrington Mortgage UK Ltd in Glenrothes, into helping him gain a £251,294 mortgage, which allowed him to buy two properties on Strathmartine Road for £325,000.
Prosecutors allege he controlled a massive money laundering and drugs operation from the house and other properties in Dundee.
He is also alleged to have, at various banks including Bank of Scotland on West Marketgait, along with various other banks and dozens of shops and outlets across Dundee, the UK and Europe, laundered money and Bitcoins amounting to £789,046.64, and removed £57,015.71 from banks across the world.
Pearson is also alleged to have been supplying Class A, B and C drugs cocaine, diazepam, ketamine, cannabis, ethylone and alprazolam and possessed amphetamine as well as producing cannabis, from various houses in Dundee and Edinburgh, through the Royal Mail and at premises occupied by the UK Border Force in Coventry.
Pearson appeared in court on an indictment alleging he was part of a serious organised crime operation, accused of 12 separate charges – nine relating to supplying drugs and three regarding the alleged fraud.
He was remanded in custody by Sheriff Alastair Carmichael and is due to appear again on July 24.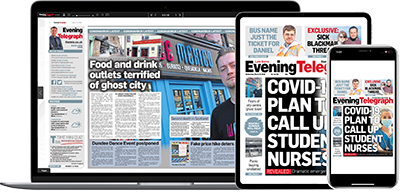 Help support quality local journalism … become a digital subscriber to the Evening Telegraph
Subscribe