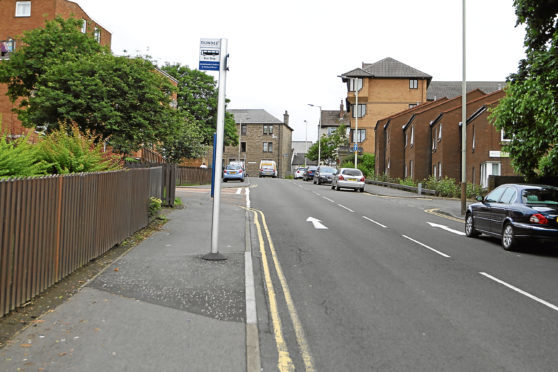 A man has been charged with running a human trafficking and prostitution operation in Dundee — including a brothel in his flat.
Angus Binnie, 61, of Cherry Grove, in Gauldry, Fife, is accused of transporting four women to various houses in the Hilltown area of the city, living off the earnings of prostitution and allowing his Dundee flat to be used as a brothel.
It's claimed that between June 21-28 last year, Binnie transported and harboured a woman from Dundee railway station to a Mid Road flat and allowed her to stay in the property, then rented by him.
Prosecutors allege this was done with a view to her being exploited by means of a person exercising control, direction or influence over prostitution of her, in a way that showed the person was aiding, abetting or compelling prostitution.
He is also alleged to have harboured three other women with a view to exploiting them for prostitution at addresses on Weavers Loan and Stirling Street, on various dates between December and this month.
The allegations are said to be contrary to the Human Trafficking and Exploitation (Scotland) Act 2015, Section 1 (1).
Meanwhile, Binnie is further accused of, on March 29-April 5 this year, at a flat on Weavers Loan, knowingly living wholly or in part on the earnings of prostitution — contrary to the Criminal Law (Scotland) Act 1995.
Prosecutors say they will prove that the alleged offence was aggravated by a connection with human trafficking activity.
Binnie is further alleged to have allowed his flat at Weavers Loan to be used as a brothel, for the purposes of habitual prostitution, between March 29- April 5.
He faced the charges during a brief private hearing, on petition, at Dundee Sheriff Court.
Solicitor Stuart Hamilton asked for bail and agreed to special conditions on behalf of Binnie not to approach or contact the women in the charges — who cannot be named for legal reasons.
He entered no plea and made no declaration.
Binnie was granted bail and the case was continued for further examination.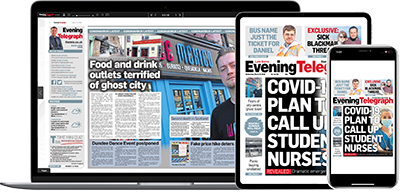 Help support quality local journalism … become a digital subscriber to the Evening Telegraph
For as little as £5.99 a month you can access all of our content, including Premium articles.
Subscribe