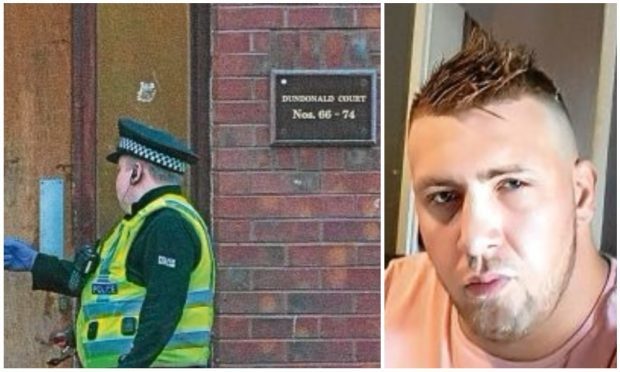 The case of a man accused of murdering a man in Dundee with a bow and arrow has been continued without plea due to concerns for his "fluctuating" mental health.
Charles Little, 31, is accused of murdering Gordon Diduca, who was also known as Gordon Adams, on September 24, in the city's Dundonald Court, off Arklay Street.
Little is alleged to have threatened occupants of a flat with a bow and arrow, repeatedly striking the front door and attempting to force entry to the property.
He is further accused of, in the property's communal landing, assaulting Mr Diduca, Jason Sinclair and Colin Hughes, threatening them with a bow and arrow, and repeatedly firing arrows towards them.
Little is also alleged to have then repeatedly struck Mr Diduca on the body with a knife and murdered him.
He is also alleged to have struck Mr Sinclair with a knife.
Little previously made no plea at Dundee Sheriff Court and was remanded in custody.
He was not present on Thursday at the High Court in Glasgow for a preliminary hearing in front of Lord Mulholland.
His defence agent told the judge that there were "grave concerns" for the accused's mental state.
He said Little had previously been seen by two consultants, who said further assessment was necessary. His mental health was said to be "fluctuating".
Little's lawyer said that during previous assessments, the accused had "expressed accounts of incidents which hadn't happened".
He added that he could not take instructions from his client until Little had been further assessed and was deemed fit to do so. A consultant was identified by the Crown and he will assess Little at Carstairs State Hospital, with a report to be disclosed by February 3.
The case was continued without plea by Lord Mulholland until February 13.
Following Mr Diduca's death, there was a large police presence at Dundonald Court, where Little was living at the time of the alleged offences.
Blood could be seen splattered on the door of the block of flats with numerous bouquets of flowers left outside.
Tributes were paid to Mr Diduca, a builder's labourer, by friends and family.
His cousin Sandra Nicoll posted on social media: "RIP to my little cousin Gordon. He was 24, a prankster, laughable, would help anyone if he could, but he certainly didn't deserve to be killed in the middle of a street."
Friend Shannon Coughlin posted: "You will be well and truly missed Gordon, taken far too soon."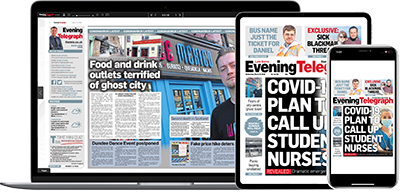 Help support quality local journalism … become a digital subscriber to the Evening Telegraph
For as little as £5.99 a month you can access all of our content, including Premium articles.
Subscribe