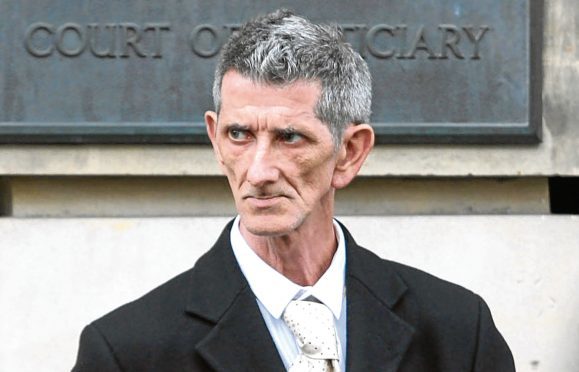 A rapist who subjected two women to a catalogue of abuse has been jailed for a decade.
Steven Thomson, 56, of Buttars Road, Charleston, Dundee, was found guilty of raping the women, whose identities cannot be revealed, multiple times.
Thomson stood trial after denying a series of charges but a jury at the High Court in Edinburgh found him guilty of four of the allegations.
Lady Carmichael remanded Thomson in custody for reports and he appeared at the High Court in Glasgow for sentencing, where he was handed a 10-year jail term.
Thomson's crimes took place over a period of more than 20 years and led to one of his victims contemplating suicide.
He was convicted of raping a woman several times over a six-year period in the 1990s after repeatedly following her into a bathroom and attacking her.
He also indecently assaulted another woman at two addresses in the city between August 1999 and November 2010.
Thomson was said to have initially made sexual remarks to the woman. He then exposed himself to his victim, before groping her over and under her clothing and then raping her.
The jury also found Thomson guilty of attempting to rape the same woman between November and December 2006 at a property in Dundee.
The charge had initially been one of rape but the jury found him guilty of the lesser charge of attempted rape.
The final conviction was one of raping the same woman on various occasions at a city address between December 2010 and February 2012.
Thomson was found not guilty of two assault charges — one against the first complainer and another against the second.
Two further charges of raping the first complainer were found not proven.
During his trial, the court heard an interview from one of Thomson's victims.
At one stage she was questioned by a woman detective and confirmed Thomson had raped her. She said: "He did things he should not have done."
She said on occasions Thomson would shove her on a bed.
"I would just tell him 'no' and try to force myself away but he was too powerful," the woman told the court.
"He used to say I can't tell anybody. 'It's our little secret'.
"He threatened he would kill me if I ever told anybody.
"He threatened me on more than one occasion.
"I just wanted it to be over, just wanted my life to be over.
"I thought he is not going to stop. The only way it is going to stop is if I commit suicide."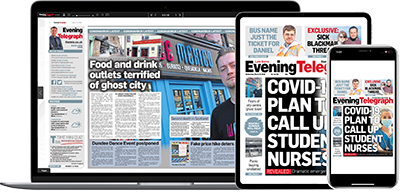 Help support quality local journalism … become a digital subscriber to the Evening Telegraph
For as little as £5.99 a month you can access all of our content, including Premium articles.
Subscribe