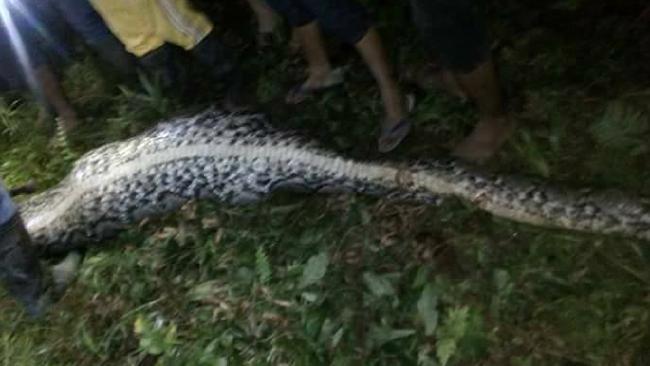 An Indonesian man was swallowed whole by a giant snake
Thee 25-year-old's body was found inside the seven-metre-long reticulated python.
A video shows villagers slicing open the reptile's carcass, which reportedly weighed 158kg, to reveal the legs and torso of the victim, named Akbar.
Junaedi, the secretary of Salubiro village in West Sulawesi province where the discovery was made, said that villagers began searching for the man on Monday night after realising he had not returned from his palm oil crops.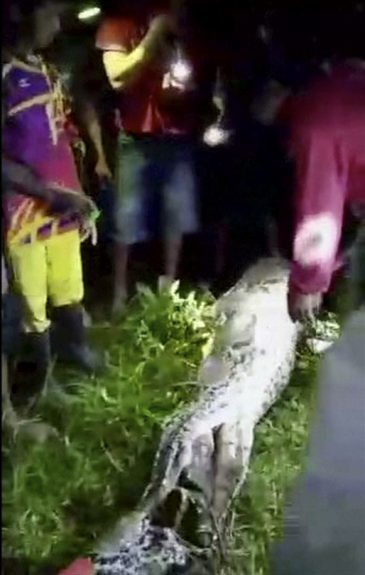 Junaedi said that the search party found scattered palm oil fruit, a picking tool and a boot – and then spotted the engorged python.
He said: "When its stomach was cut, we first saw his boot and legs near the neck. It seems he was attacked from behind."
Reticulated pythons are some of the world's largest reptiles and suffocate their prey before swallowing them whole.
Large reticulated pythons generally eat mammals, from birds to large deer and one large meal could take several months for a snake to digest.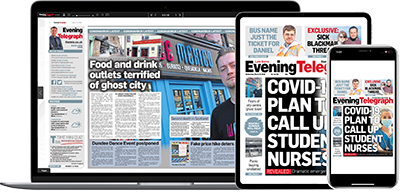 Help support quality local journalism … become a digital subscriber to the Evening Telegraph
Subscribe