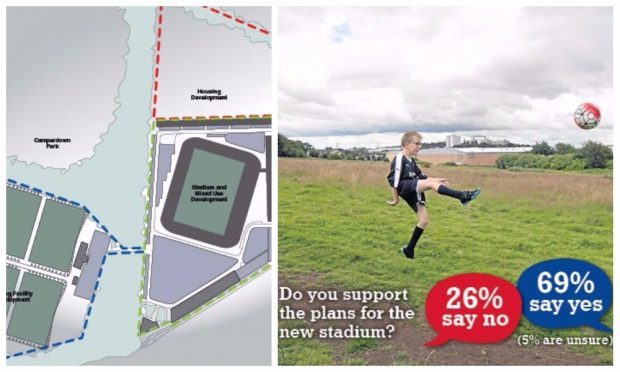 Nearly seven in 10 Tele readers back Dundee FC's proposals to build a new stadium at Camperdown Leisure Park.
As we reported earlier this week, the Dee have revealed more information on what their new stadium campus could contain — and 69% of readers said they welcomed the plans.
More than 200 readers responded to our snap poll, which asked for their thoughts on the proposed facilities and who they should be open to.
As well as a 15,000-capacity stadium and four training pitches, the club hopes to build shops, a hotel, and scores of new homes.
The facility could also have a crematorium and more than 1,000 parking spaces for match days.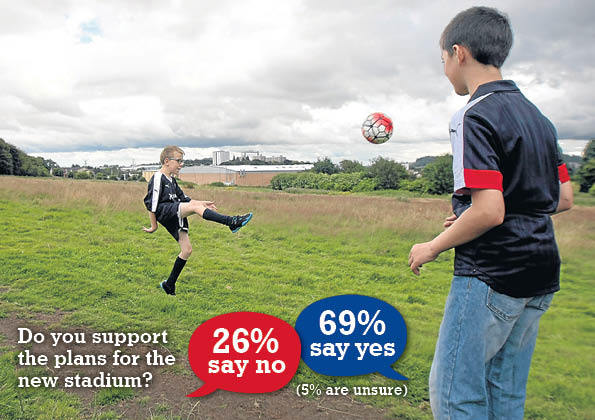 About two-thirds of readers said they would use the added amenities.
Most readers also approved of the scale of the plans — 66% said the development was just the right size, while 27% said it was too big.
The training pitches and proposed shops were the most popular aspects of the development — while nearly a third of those asked said they opposed a crematorium.
Our readers were split evenly on whether rivals Dundee United should be allowed to make use of the training pitches — while a third of readers said they didn't mind.
The Tele asked residents of nearby Drybrugh what they thought of the more detailed proposals.
Janice Devine, 56 a stay-at-home mum and gran, said: "As long as they properly think it through and take into account what the local community thinks, it may be a great development for the local economy.
"My only concerns would be the amount of noise generated on matchdays and I hope they put in plenty of car parking spaces.
"The shops are a good idea though — I would definitely use them, since they are right on my doorstep."
But Craig McDonald, 33, a builder and Dundee United supporter, said he feared his house would drop in value, having bought it only a year ago.
He said: "I have young kids in my house and I know a lot of others do as well. I don't want any of them to have to witness fighting, urinating in the underpass and shouting down my street. When other events have been on, it's been a nightmare.
"We will have that every second week when a match is played there.
"The only way I would agree with the plans is if they shut off the underpass directly opposite my front door and have a substantial police presence around the local schemes.
"This isn't because I'm a United fan — I would feel the same if it were my team planning to move up here."
Resident Karen Campbell, 35, has mixed feelings. She said: "I don't mind the football pitch, but I don't want my kids seeing football hooligans fighting in the streets.
"It will definitely be good for jobs this end of the city though. I may even apply for one myself."
Jamie Abbott, a 42-year-old car buyer and seller, also has concerns over possible fan trouble.
He said: "It's going to be very noisy about here when games are on and it will definitely attract a lot of the football hooligans to the area, especially if the subway is kept open.
"Some folk are unhappy about losing the grassy space over where they go to walk their dogs, but I'm not too bothered by that."
Another local resident, Anna Young, 83, added: "It really doesn't put me up nor down.
"Dens Park isn't in the best condition just now, so they are definitely needing a new stadium.
"As long as we all invest in good windows for the noise on matchday it should be fine."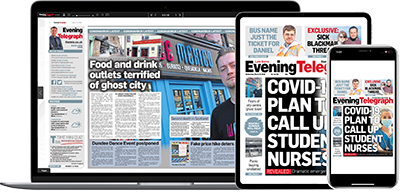 Help support quality local journalism … become a digital subscriber to the Evening Telegraph
Subscribe