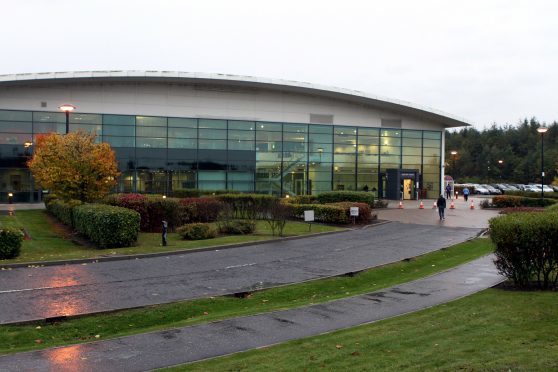 Tax bosses have insisted that "the majority" of workers at a Dundee office will receive a transfer elsewhere in the city as part of a shake-up of staffing.
The Tele revealed last week how 34 employees working at the HMRC offices at Caledonian House in Greenmarket had been offered the chance to take voluntary redundancy.
It comes amid a reshaping of tax services across the country, as the organisation centralises operations.
Union chiefs have vowed to fight for the jobs that could be cut.
A spokesman said: "HMRC has been working hard to avoid compulsory redundancies since we first announced that offices would be closing in November 2015.
"On Thursday we launched a voluntary redundancy scheme for people currently working in offices due to close between December 2017 and March 2018.
"This includes 34 people working in Caledonian House in Dundee.
"We have two offices in Dundee and have given all of our colleagues in Caledonian House the option of moving to Sidlaw House — but out of 108 colleagues based in Caledonian House, 34 have been found to be outside of reasonable daily travel, which is why we are inviting them to apply for voluntary redundancy.
"The majority of people in Caledonian House will move to Sidlaw House in the Technology Park."
The 2015 announcement revealed HMRC planned to move staff into 13 regional centres across the UK.
In Scotland, these are in Glasgow and Edinburgh with supporting sites in Gartcosh and East Kilbride.
The tax authority says the move will allow it to deliver "better, more modern services to customers" and make it "harder for the dishonest minority to cheat the system".
HMRC says it has reached an agreement to relocate staff when Caledonian House closes.
The remaining jobs will then eventually transfer to a regional centre in Edinburgh in 2019/20.
Lee Vernon, branch chairman of the PCS union, told the Tele previously that although jobs had been secured for many staff, this was a "temporary reprieve", as there is "no guarantee that the work will continue and HMRC maintain a presence in Dundee beyond 2021".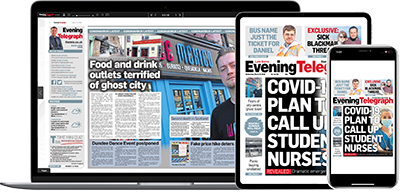 Help support quality local journalism … become a digital subscriber to the Evening Telegraph
For as little as £5.99 a month you can access all of our content, including Premium articles.
Subscribe