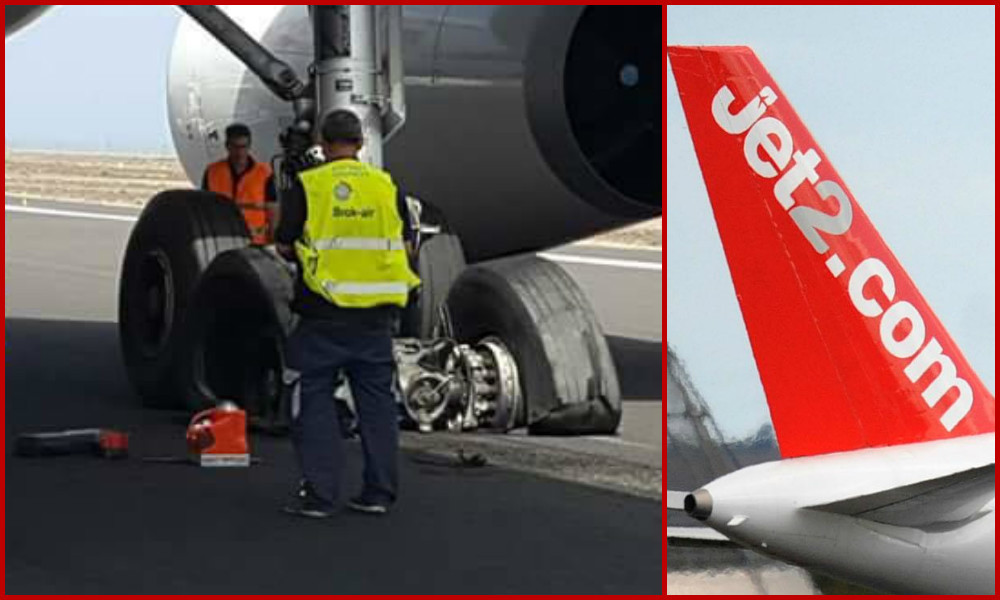 Holidaymakers were left stranded after the tyre of a Tenerife-bound flight exploded on landing.
The southern airport in the Canary Island was closed for several hours after the Jet2 flight was involved in the runway drama.
Pictures showed the plane's mangled landing gear after the wheels burst, with those nearby hearing a "loud bang" as it hit the tarmac at 1.40pm on Tuesday.
Tren de aterrizaje derecho también dañado. pic.twitter.com/gQj30OEEYY

— Aeropuertos Tenerife (@AeropuertosTFE) June 27, 2017
The incident involving the Manchester flight caused hundreds of flights to be delayed, diverted or cancelled, leaving passengers waiting for hours to return home from the Spanish tourist hotspot.
Jet2 apologised for the delays, which ground flights with other airlines Ryanair, Thomas Cook, Monarch and British Airways to a halt.
With passengers forced to wait for hours, one said tensions were running high.
Julie Rittigan, 58, was due to be flying with Ryanair from Tenerife to Birmingham. She described the situation as "just madness".
She said: "We were told the flight was cancelled, then that it was back on, but there was no one at the gate and no plane on the runway.
"There are thousands trapped here. No one knows what anyone is doing.
"It's absolutely disgusting. We are still stuck here. Little children are on the floor, one mum has no nappies for her young kids.
"My husband is disabled and he has had to lie on the floor".
ups.. pic.twitter.com/I1zKvW3eMi

— exe (@execute_) June 27, 2017
A Jet2 spokesperson said: "We can confirm that Flight LS917 from Manchester to Tenerife experienced tyre damage upon landing at Tenerife South Airport on Tuesday 27th June.
"All customers disembarked via the steps as normal and have been transferred to the terminal.
"We apologise to all customers affected. The safety and comfort of our customers and crew is our number one priority at all times."
A Ryanair spokesman said: "A number of flights to/from Tenerife were delayed due to the temporary closure of the runway at Tenerife Airport, which resulted in some flight diversions.
"Affected customers were provided with refreshment vouchers, the runway has reopened and flights have resumed."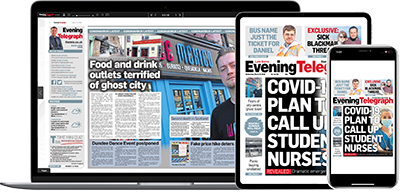 Help support quality local journalism … become a digital subscriber to the Evening Telegraph
For as little as £5.99 a month you can access all of our content, including Premium articles.
Subscribe