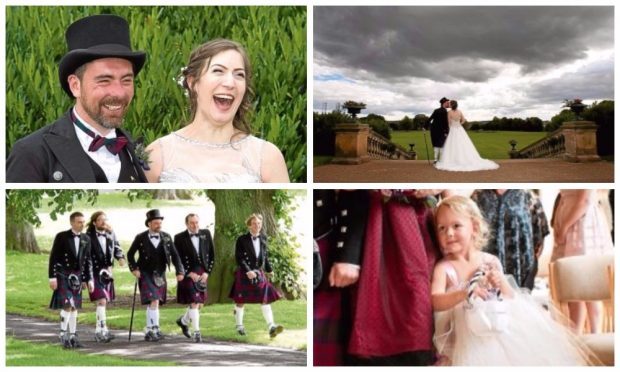 Christina Parker finds it easy to describe the magic which sparked her love for the handsome and very individual Sean Parker.
She said: "He's an eejit — but so am I."
This wonderfully unconventional couple have just tied the knot in the gorgeous Baxter Park Pavilion and the adopted Dundonians are settling down to busy lives made better by knowing that they are just made for each other.
Christina Parker — or "Tina" as she's usually known — was born in Aberdeen and brought up in Glasgow, where she was living when she and Sean, originally from Markinch, crossed paths.
Tina had studied at Dundee University and the pair met at a party in the city's Perth Road in 2009. She said: "We really got on and he got my number. The following week he came to Glasgow for a drink and that was it, we never really looked back. He's daft, just so lovely, so cheeky and unexpected.
"We'd see each other on our days off and then he moved to be with me but he's an outdoors sort of guy and found working in a call centre dreary."
Sean, 33, then spotted a greenkeeping course at Elmwood College in Cupar and knew it was right up his street.
The two moved to Dundee in 2013 and Tina secured a night manager post at the Malmaison while Sean did the course. He's now keeping Piper Dam looking beautiful.
Tina added: "I knew he was the one. He seems like the only real relationship I've had but when he proposed, it came as a total surprise.
"We were celebrating my 30th birthday at Kinnettles Castle, courtesy of Sean's dad. Just before pudding, Sean just went down on one knee and proposed. I squealed and flapped and he produced this fantastic engagement ring. Honestly, I thought I was going to get driving lessons, not engaged."
Sean was smitten. He said: "She has a beautiful smile, probably the first thing I noticed about her when we first met.
"Her sweet personality allows her to get on with everyone, even me.
"We compromise and look to be kind to each other, and I love her for helping me with things. I'm terrible with organisation, paperwork and keeping track — without her I'd be living in a cave.
"She's a kind, endearing, beautiful girl who I cant wait to have a family with. She's the love of my life."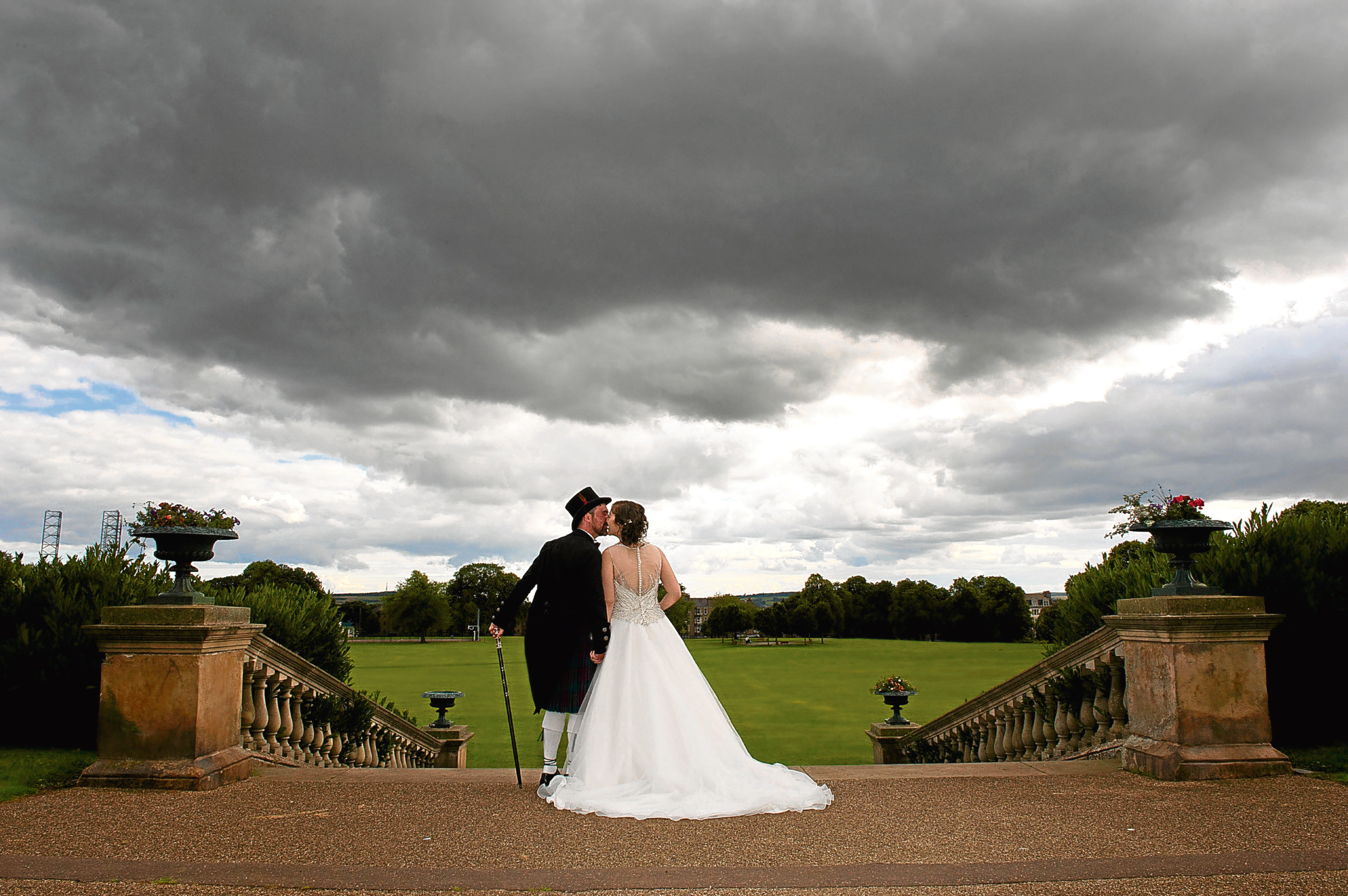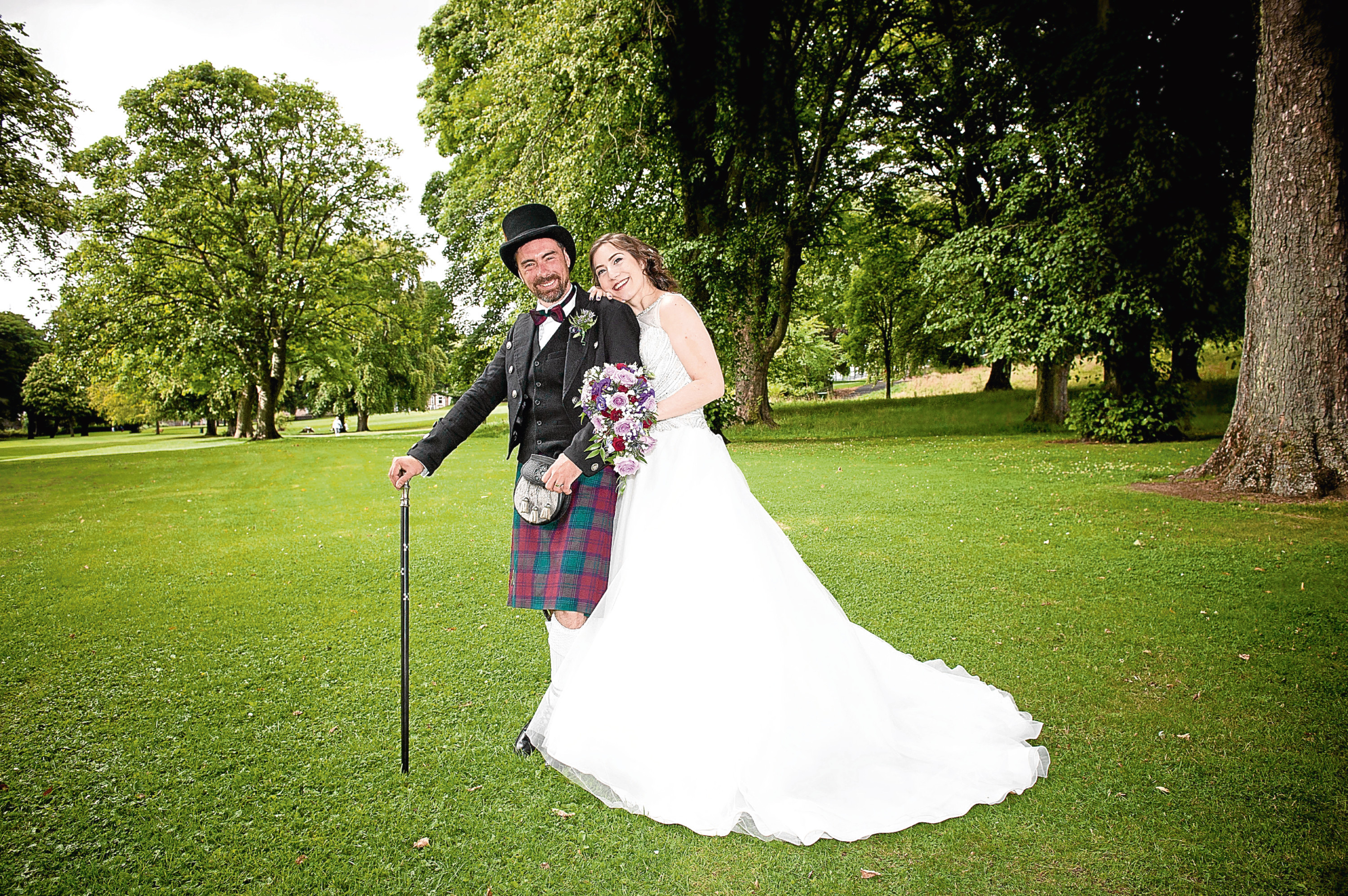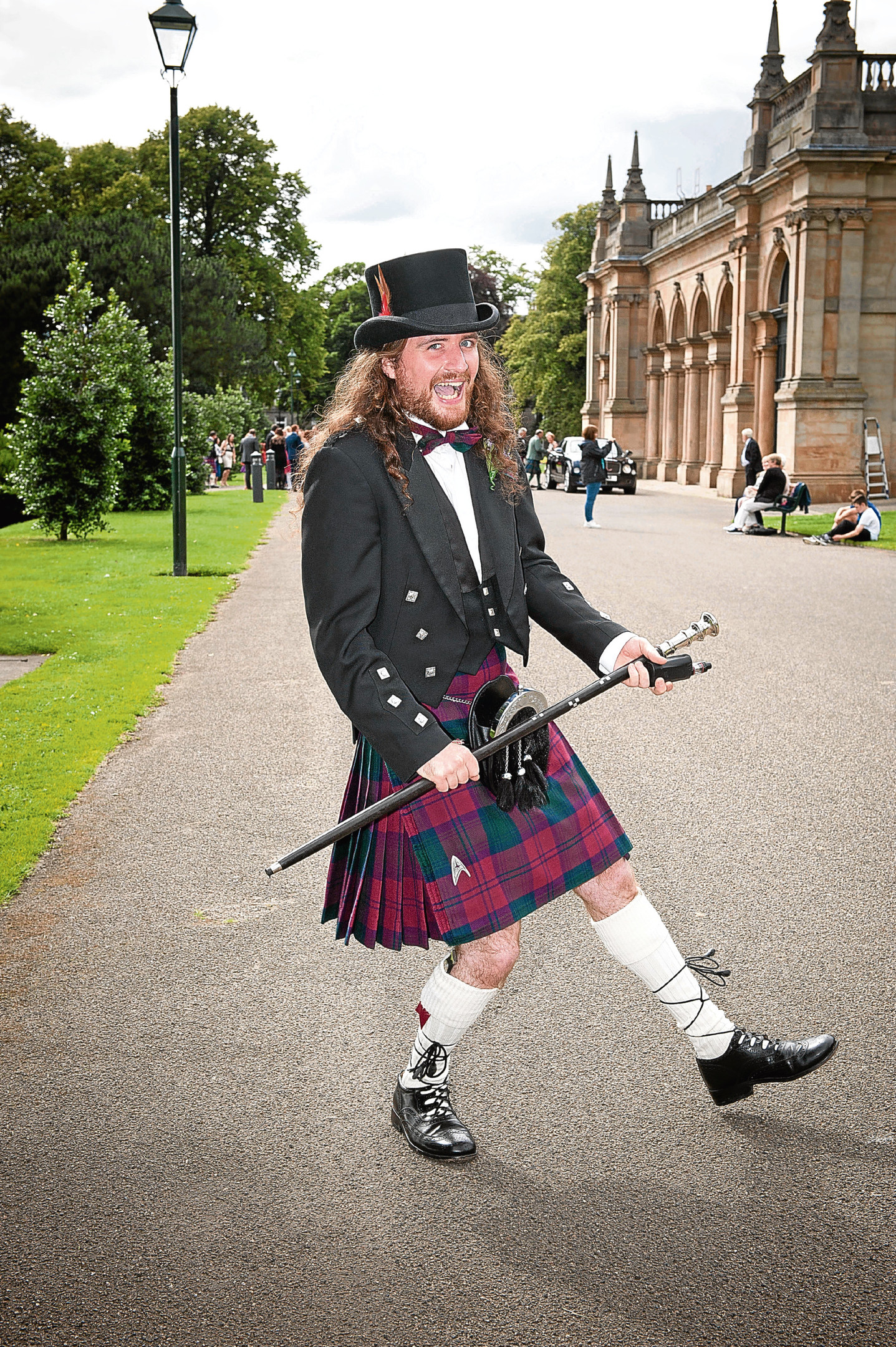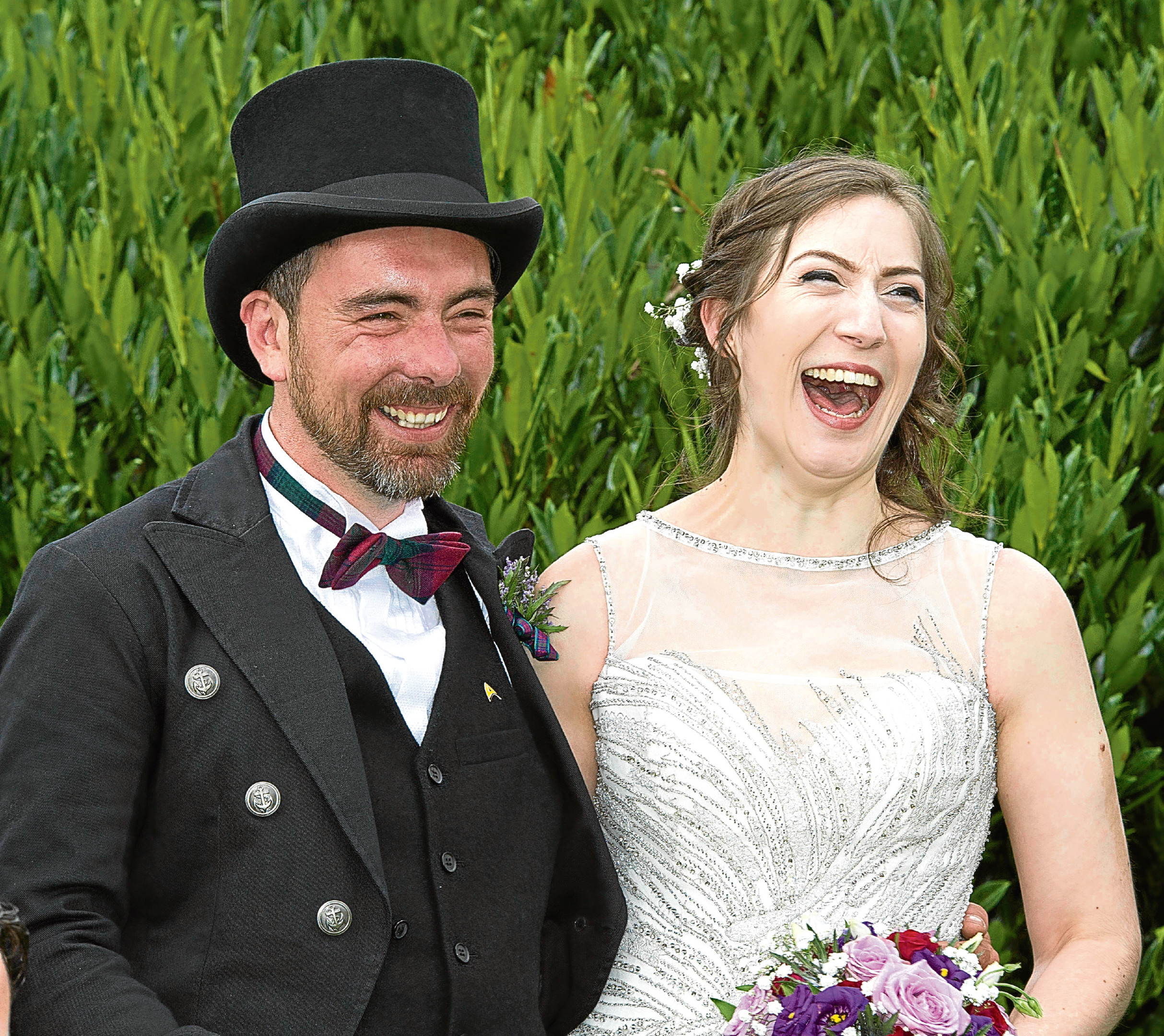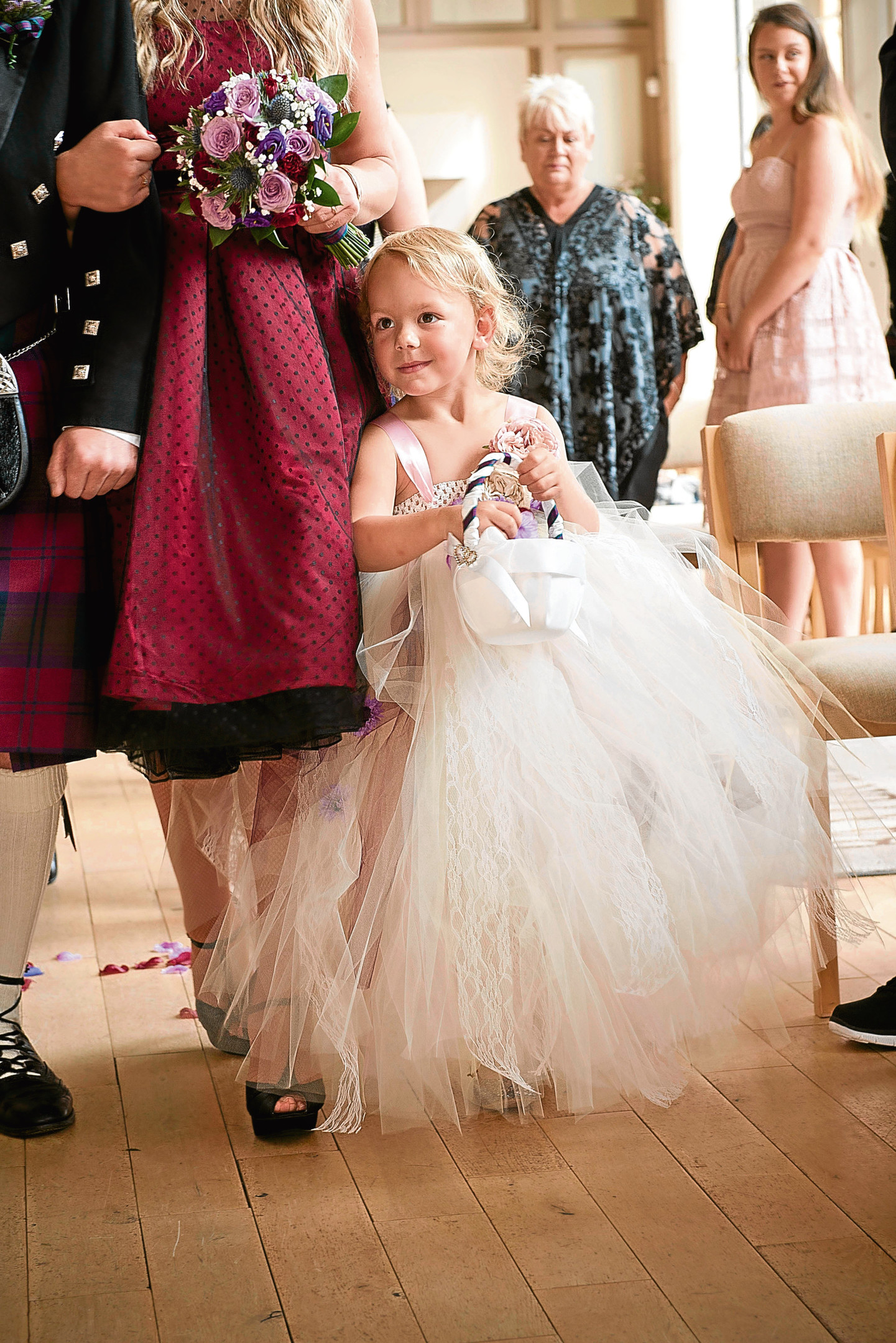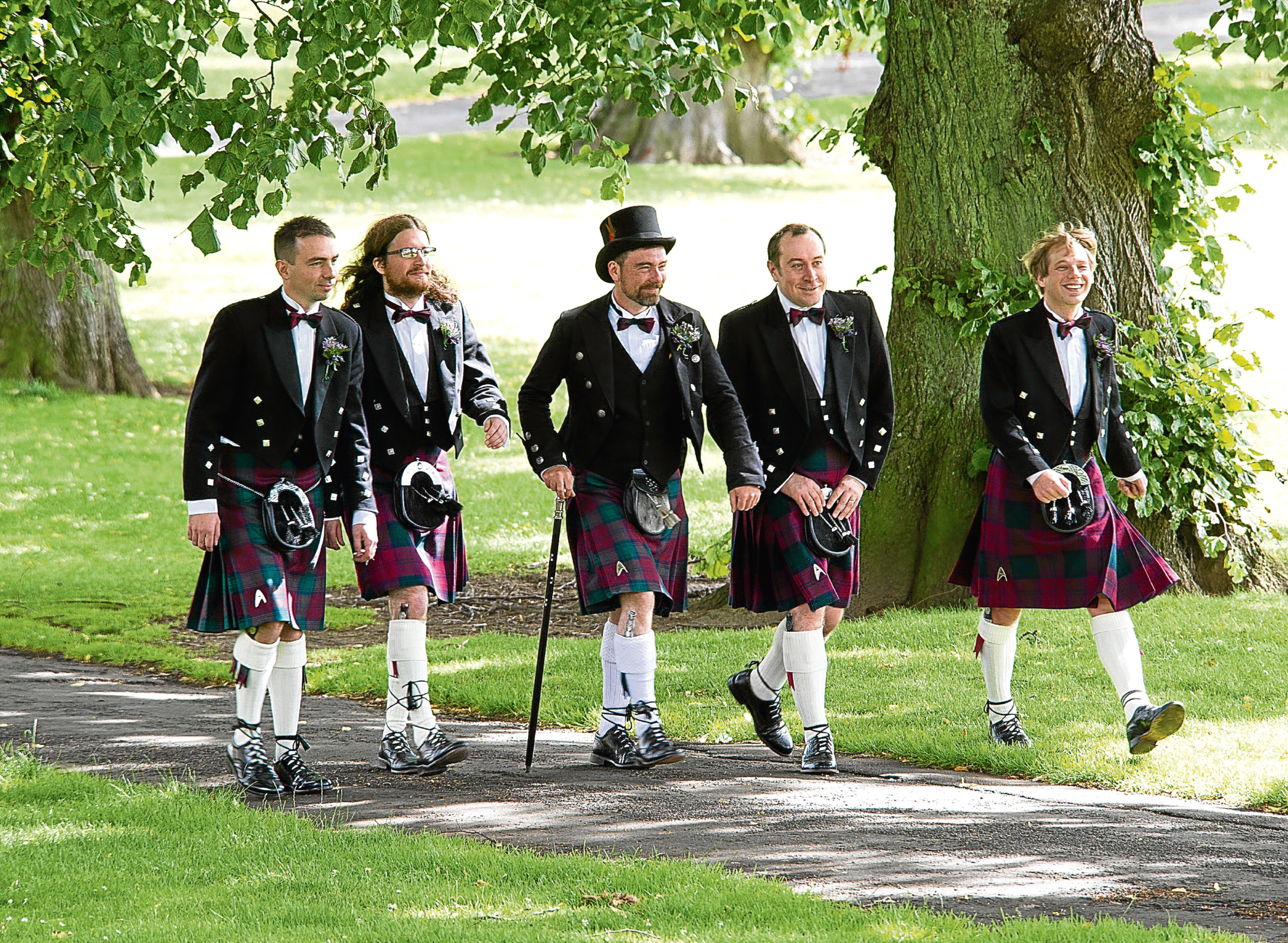 That was 2016 and the big day, conducted by registrar Maureen Gilchrist, was a huge success.
Tina's parents, Ken and Maggie, travelled from their home in Nice, and the best man was Sean's younger brother David. However, unexpectedly, matron of honour Clair Fraser had to call off two days before the big day because she had a baby — the lovely Georgie!
Tina's long-time friend from their days working at TK Maxx, Katie Robertson, from Menzieshill, was promoted to the role. Katie also made the cake and celebratory cupcakes, while Tina's dress came from Bliss in the Hilltown — it was classic and elegant or, as Tina described it: "Big and floofy!"
The wedding pics were by Downfield Studio Photography and Tina said: "Sandra and Jack fitted in so well with us. They're a great laugh."
She added: "Big thanks also to Lee and Jack at 505050. I asked about a wedding car and Lee sent his own Bentley for us!"
And, back to the wedding snaps, check out Sean!
Tina said: "Usually his style is 'grown-up grunge' but he wanted to make an entrance. He'd complained that only brides seem to get a spectacular entrance at weddings.
"He wanted one too so got a tail-coat — then realised what he really needed was a top hat. When he got that, he then decided you CAN'T have a top hat and not a cane, so he got that too. It was somewhat pirate-esque, rather steam punk, but I have to admit he looked fab!"
An amazing day was enjoyed by all and then it was off to Thailand for the honeymoon.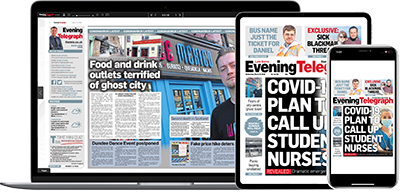 Help support quality local journalism … become a digital subscriber to the Evening Telegraph
For as little as £5.99 a month you can access all of our content, including Premium articles.
Subscribe