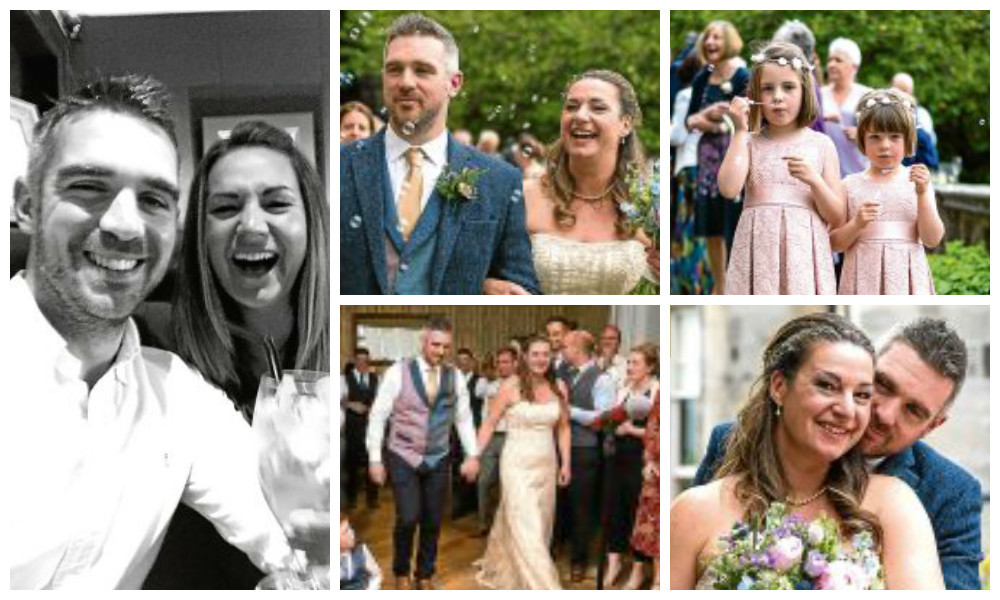 Three dates inside a week after they first met suggests that Rob Collins and Helen Weavers were destined to be together.
And that destiny has been fulfilled after London-born Rob, 34, and Sheffield lass Helen tied the knot at Taypark House in Dundee's Perth Road.
Helen, 38, a sport and exercise scientist, had been casting about for someone to spend time with but pickings had been rather slim until she chanced upon the dashing Rob.
He is an ex-Marine who works on wind turbines and is one of those chilled, confident sort of people who are so easy to be around.
"On our first date we were to meet outside the Malmaison," said Helen.
"Straight away I noticed how handsome he is — better looking than his profile picture — and that was a pleasant surprise.
"We got talking and it went so well that we saw each other twice the following weekend.
"He's funny and resourceful and nothing fazes him.
"Being with Rob is so easy — he's an easy guy to fall for."
They met in 2015 and after a seafood dinner in St Andrews at the end of last year, Rob proposed once they'd got home to their place in Newport. The answer was "yes", of course.
They're an unconventional couple but not in a contrived way — in a relaxed and unfussy way.
That was reflected at their wedding. Helen's dress was vintage, the cake was cheese and there wasn't a three-course feast — there was a barbeque and nibbles later.
The bridesmaids were Helen's big sister Liz Seymour, close friend and colleague Hazel Ednie and long-time best friend Betony Garner, while the flower girls were Helen's nieces Emilia, 7, and Annabelle, 5.
Best man was Adam Wilson who is pals with both bride and groom and the page boys were Rob's nephews Alfie, 6, and three-year-old Ollie.
It was beautiful day in a stunning location and both Rob and Helen would like to thank the staff at Taypark House, The Cheesery in Dundee for the cake and Kit Carruthers Photography, Lockerbie, for capturing the whole event with such style.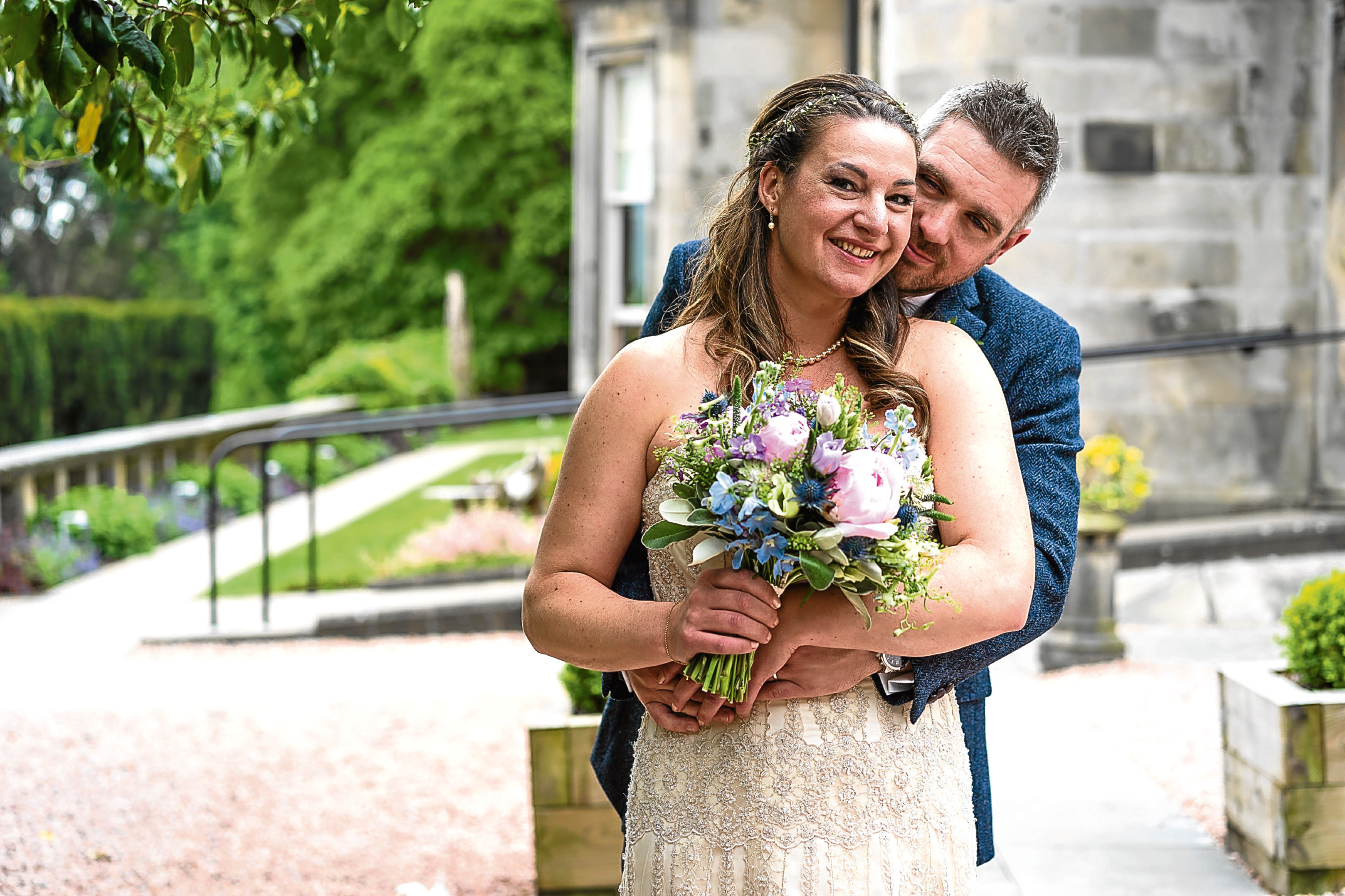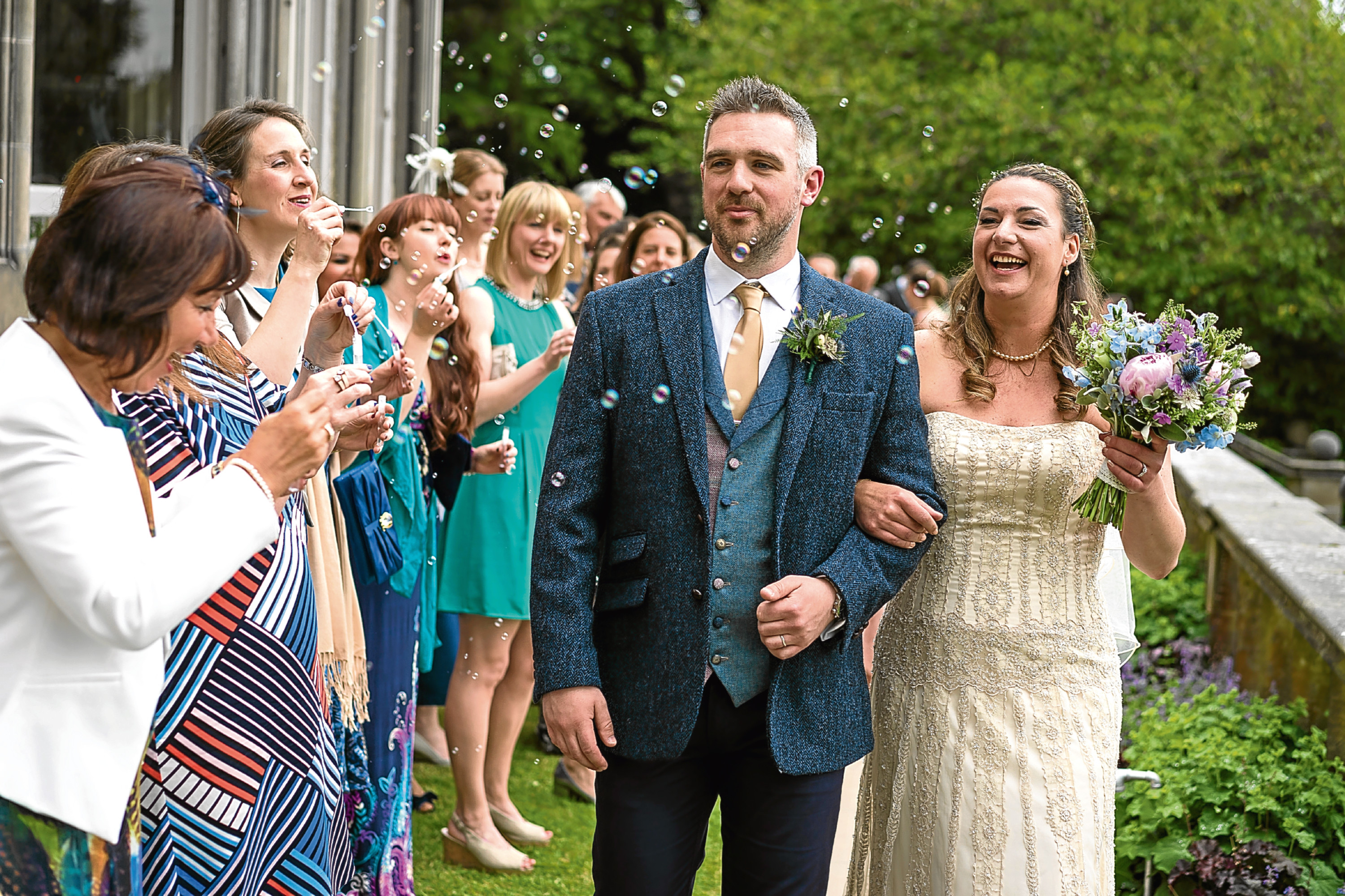 Thanks also to the florist Amy Annand, and the band, the superb Heart and Soul.
The last word goes to Rob himself.
"I just feel so lucky — I'm so happy you wouldn't believe it," he said.
"I remember when I first met Helen and saw how gorgeous she is.
"She's so funny too — she has a great sense of humour and doesn't take herself too seriously.
"She's so caring — she's perfect.
"I'm still gobsmacked at how lucky I am."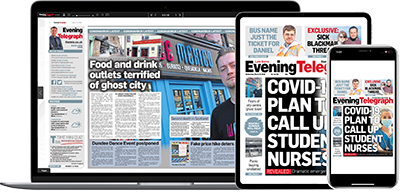 Help support quality local journalism … become a digital subscriber to the Evening Telegraph
Subscribe