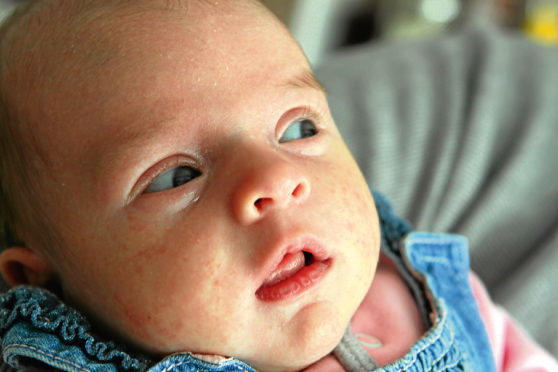 This amazing little bundle of joy is Eva Janusiewicz.
She's just seven weeks old and mum Joanna has a special message for everyone at Ninewells Hospital.
"I just want to say the biggest thank you to everyone who helped," said Joanna, 38.
Eva was delivered by Caesarean section a little early because Joanna was suffering from gestational diabetes.
"Everyone couldn't have been kinder," she said.
"From the doctors to the nurses and midwives, even the assistants and domestic staff — they were all so caring."
Joanna and husband David stay in Fairmuir but hail originally from near Krakow in Poland.
They have lived in Dundee since 2013.
The couple also have two sons — Robert, 11, who attends St Peter and St Paul RC Primary School, and two-and-a-half-year-old Gabriel.
Joanna said that Eva was delivered on the busiest night of the year at the maternity unit.
She added: "Robert was a forceps delivery, which was a bit traumatic but that was a long time ago now.
"Gabriel was a natural birth and now we have Eva.
"She's a lovely baby and so content!"
Phyllis Winters, midwifery team manager at Ninewells, said: "We are delighted to receive such positive feedback.
"Everyone in maternity works hard to ensure that all families receive the best available care and support during pregnancy, birth and in the early days.
"It is always nice to hear such nice comments about our care."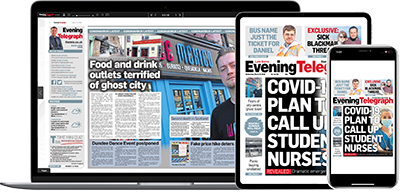 Help support quality local journalism … become a digital subscriber to the Evening Telegraph
For as little as £5.99 a month you can access all of our content, including Premium articles.
Subscribe