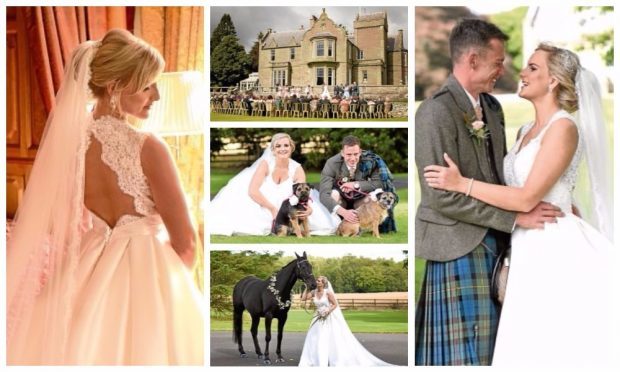 Christy Davidson and Kane Smith first met at their local high school.
While the Brechin teenagers sort of knew each other, they never really spoke until the day Kane, 15, saw Christy, 14, looking sad.
She'd fallen out with a boyfriend, but a few kind words from Kane cheered her up and got them talking. Pretty soon they were an item and became classic high school sweethearts.
However, after a happy year or so together they went their separate ways. Christy went on to study art and design at Angus College, while Kane trained to be a joiner.
Their link was never really broken, though. Christy, now 25, said: "I'd still see Kane's mum for coffee as we were still good friends. Then one night four years ago Kane called me up. He knew I was on my own so wondered if I fancied meeting up for a drink. It was Hogmanay and we went to the Bolag Bar and got talking."
They had so much to talk about and memories to share that it was obvious to both this was meant to be.
Christy said: "He asked me out, right there at the Bells, and I said yes. It's funny — everyone said we were meant to be with each other, and we thought so too."
Two years ago, for Kane's birthday, Christy organised at trip to Silverstone for the Formula 1 Grand Prix. They're both big fans. She said: "Kane wanted to have a go on the ferris wheel at the track.
"He really doesn't like heights but it's the only way to see the whole place. When we got to the top he suddenly produced the ring.
"It was a complete surprise and I jumped up, so the car was rocking and Kane was shouting 'sit down'!
"When Kane said to me he'd win me back one day, I just knew that he meant it and that means so much to me.
"He's my best friend, makes me laugh and knows exactly how to look after me.
"I couldn't ask for a better man to spend my life with."
And the most charming part of the tale? Kane had kept it old-school and sought permission from Christy's dad before the proposal.
Christy said: "My dad was out fixing the car and Kane turned up and spoke to him.
"He showed my dad the ring he'd brought and said he wanted to marry me. Evidently my dad said 'I can't think of anyone better', which was so nice.
"My mum meanwhile, was screaming and had to be told to keep quiet!"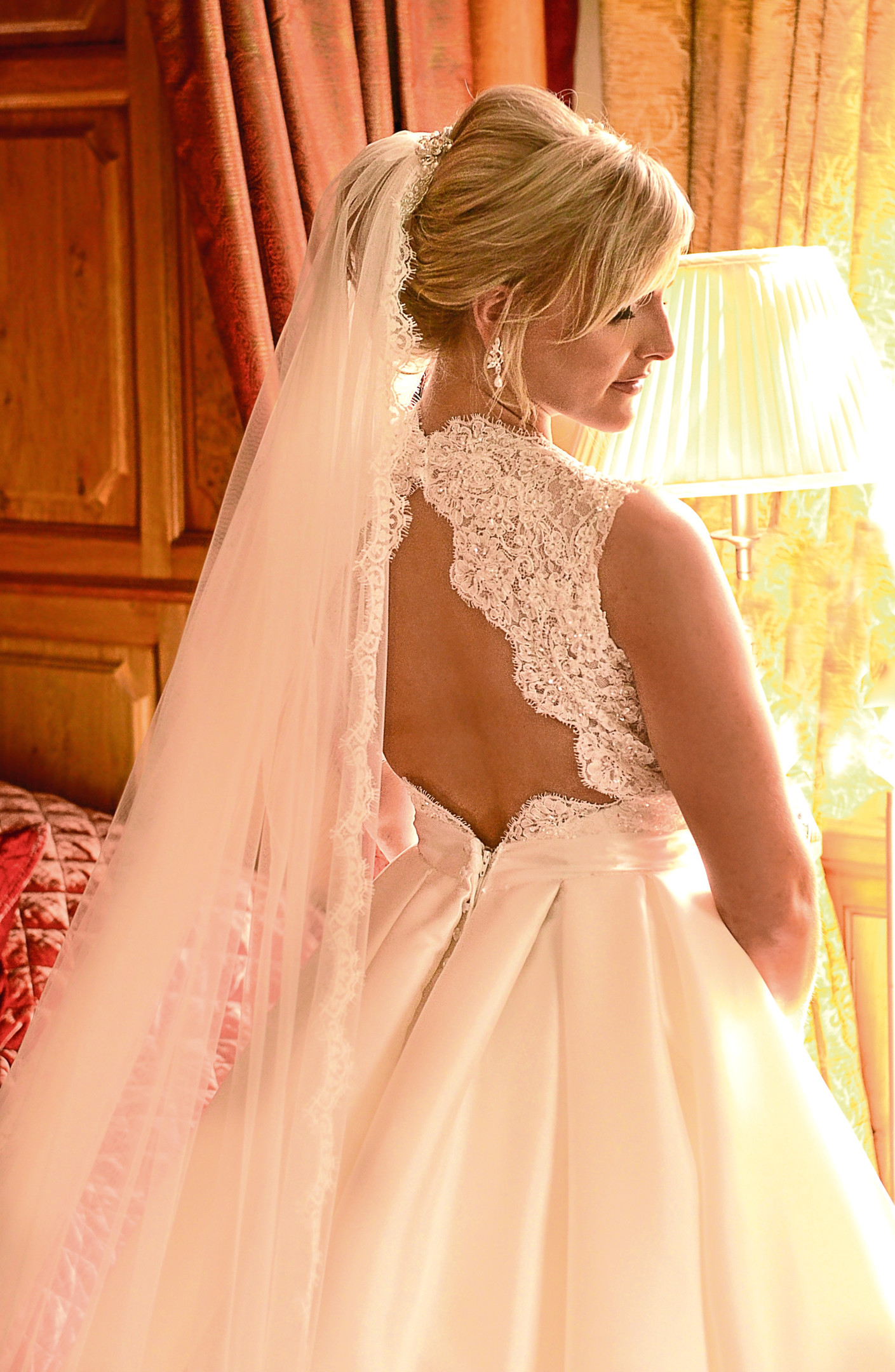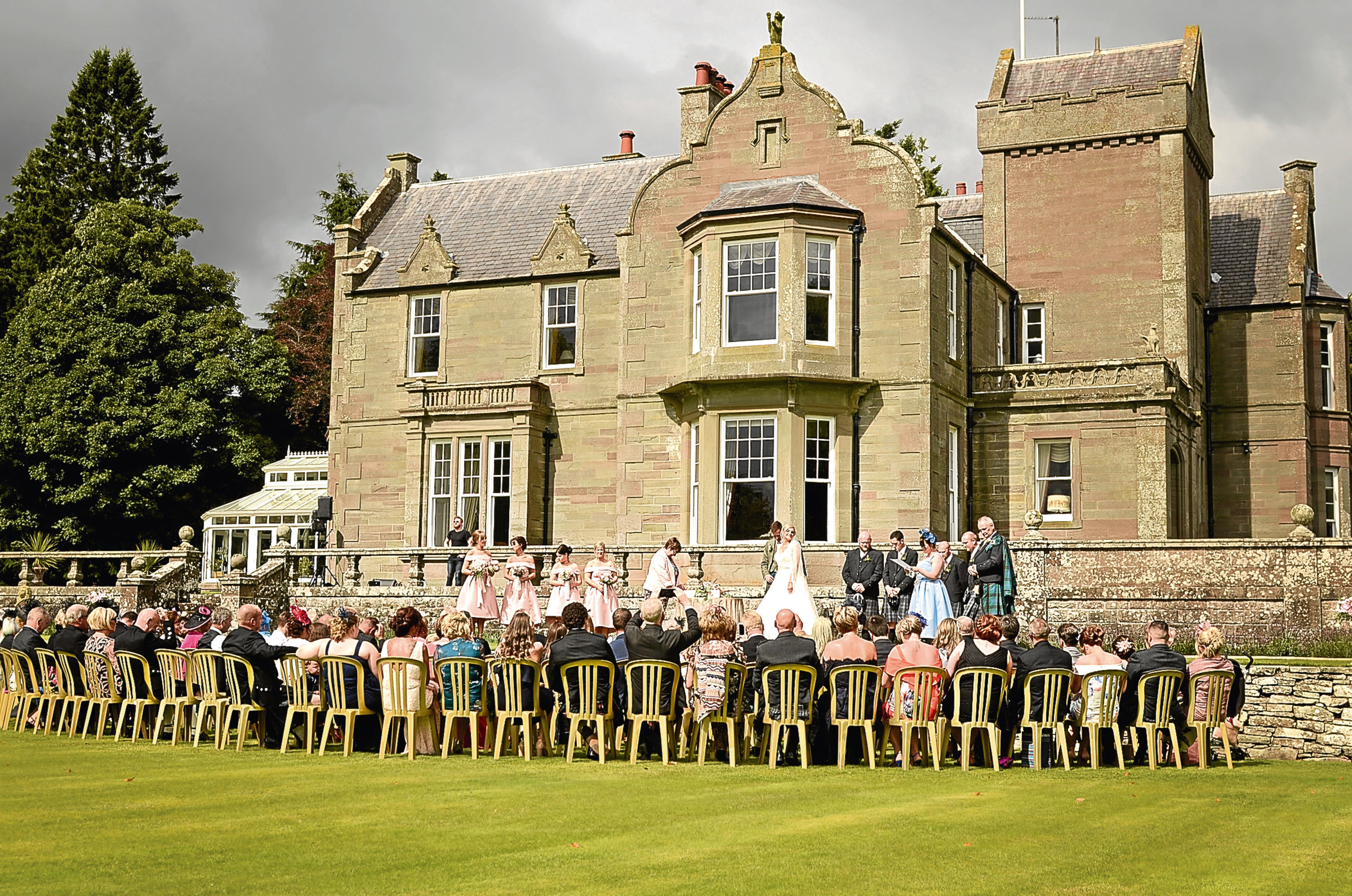 The big day itself took place at the luxurious House of Turin, just outside Forfar, in glorious sunshine.
More than 100 of the couple's family and friends were there and more attended the evening function.
Kane's best men were younger brother Robbie and his long-time pal Shaun Bowie. Christy had close school friend Jen Craig as her maid of honour and sister Adele Robertson was matron of honour, along with bridesmaids Ellie Robertson and Zoe May.
Christy's show-stopping dress was courtesy of Apple Blossom Time, of Perth, and Kane was in full Highland dress.
Her magnificent horse, Squire, came along too and the couple's Border terriers Tiffin and Pippin added to the day too.
Christy said: "It was absolutely incredible, the whole day — and my mum-in-law organised a piper, who was none other than Dougie, from the Red Hot Chilli Pipers, which was amazing".
The last word comes from Kane, who said: "Christy was the one from the start and always will be.
"I knew I wanted to marry her and make her mine forever.
"She makes me very happy and we share a very special bond that no one can break."
Pictures by Jenna McGregor Photography.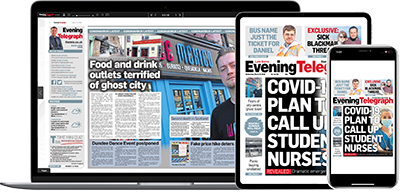 Help support quality local journalism … become a digital subscriber to the Evening Telegraph
Subscribe