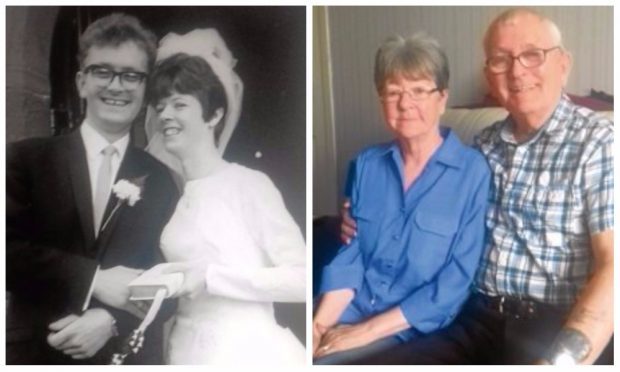 It was on a night out in Arbroath way back in 1964 that Frances Bruce's life changed for ever.
There was a guy in the pub behind her waving his arms about as he talked, so she said: "Watch the hair!"
That lad was Dundee boy Andrew O'Neil, from Small's Lane.
He gave Banff-born Frances a lift home to St Vigeans, arranged to go dancing the next week, and, three years later, they married.
Now they're about to celebrate their Golden Wedding anniversary and they've never been happier.
Andrew, 77, has had many jobs. He worked at Bonar Long for some time and was a taxi driver for more than 20 years. Latterly, he was well known as the lollipop man for St Joseph's.
Frances, 70, spent many years in the licensed trade and was a Craigowl school dinner lady before she retired.
They have two daughters — Tracey in Fintry and Kerry in South Shields — and six grandchildren and three great grandchildren.
Their anniversary get-together will be at Doc Stewart's, where Frances worked for many years, and they're still friends with their best man and bridesmaid from 1967, Renwick and Anne Whighton.
So what's the secret? "Ignore each other," joked Frances, who added: "We get on because we just take everything in our stride."
"We're best pals really," said Andrew.
They're a lovely couple with many friends in the city, so let's all wish them the best for the future.
Happy anniversary!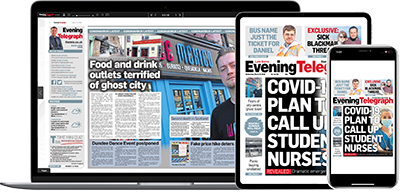 Help support quality local journalism … become a digital subscriber to the Evening Telegraph
For as little as £5.99 a month you can access all of our content, including Premium articles.
Subscribe