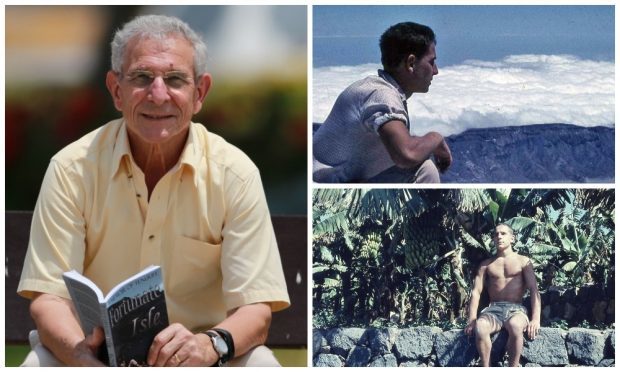 Ever fantasised about just dropping everything and hitting the road?
That's what Dundee man Ronald Mackay did when he was 18.
He just started walking south with a vague idea of finding a long-lost grandad in Argentina and, instead, found a world unlike anything he knew, a world which is now long gone.
Ron is now 75 and has relayed his adventures in a new book, Fortunate Isle, and it's more than just a travel tale — it's a Scottish teenager finding the way ahead, and the way back home.
"Growing up, I lived in Woodside Terrace and Barnes Avenue," said Ron, who is currently in Lima, Peru.
"I was at the Morgan from 1947-60 and the plan was to go to Aberdeen University to study agriculture but I didn't get in. It was a blow, but the reason was I'd failed maths."
University would have been a ticket away from home, where things were far from perfect at the time.
Ron's dad had come home from the war "damaged, angry and violent" — he just wasn't himself anymore.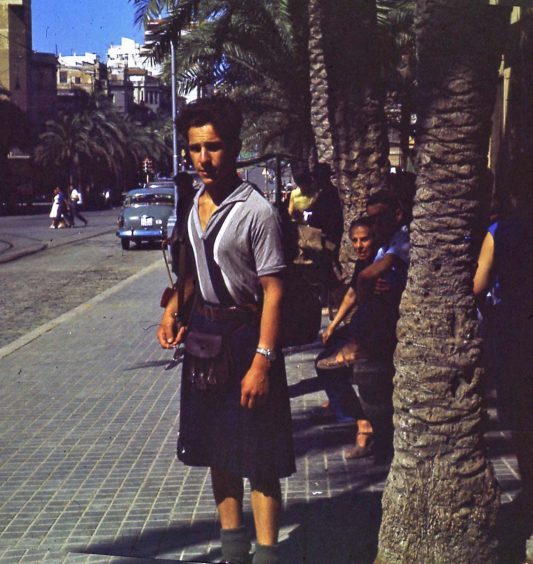 Ron said: "I wasn't running away or leaving Scotland in a huff — I just needed time alone to find out what to do with myself. I'd saved £40 from working in a canning factory at Monifieth, so off I went."
Ron hitch-hiked down through the UK, crossed into France and worked his way through Spain before taking a cargo ferry from Cadiz to Las Palmas in the Canary Islands. His goal was South America, but he never quite got that far.
Short of money, he sought work on the island of Tenerife. In the tiny village of Buenavista del Norte, he was, fortunately, taken in by the owner of a local family-run boarding house.
It's important to remember 1960s Tenerife wasn't the brash tourist destination it is today.
It was unspoiled and he was an exotic figure known as "el Extranjero" — the Foreigner — probably as he was often seen wearing a kilt.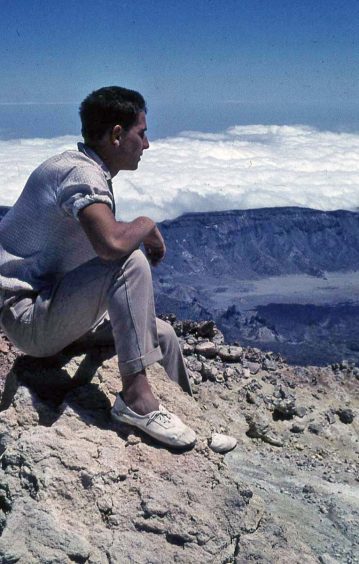 For the next year he lived in the village, at the foot of the Mount Teide volcano, and learned Spanish while working in various manual jobs.
Ron said: "I'm still friends with some people I met there. The village had maybe 1,500 people when I lived there and I think I fitted in because they were simple folk like us.
"I'd lived in Coupar Angus and I found the same sort of people in that village — hard-working, respectful towards others and church-going."
Before leaving the village in 1961, Ron climbed the 24,600 ft volcano that dominates Tenerife and he says that ascent was a turning point in his life. He said: "By scaling that peak with my friend, Juan Gozales, I found my real self.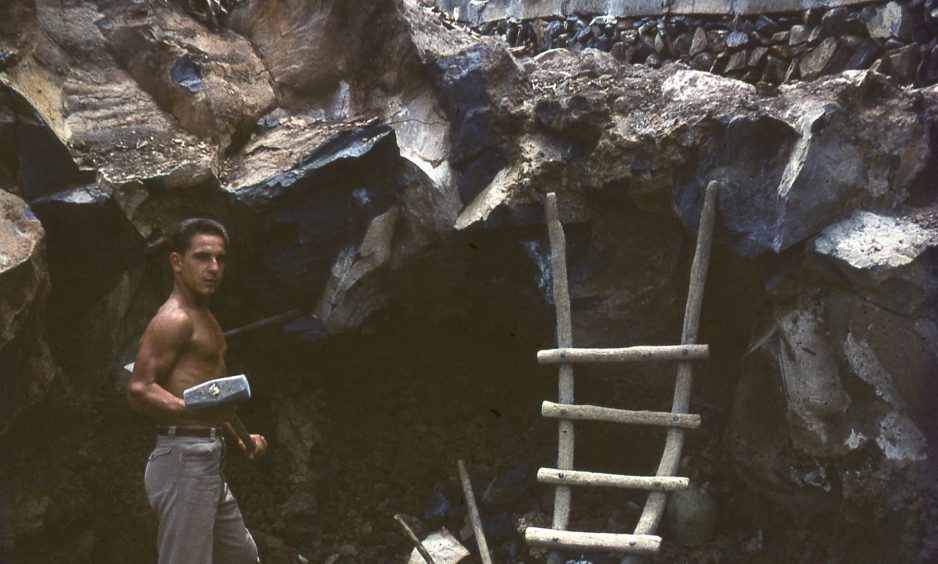 Juan and I remain friends and I still keep in touch with the village."
Ron came back to Scotland, reapplied to university, and got in.
After graduating in 1967, he was appointed as British visiting professor at Bucharest University.
Later, he turned to 'problem-solving', specialising in the evaluation of international development projects.
He laid the groundwork for a Master's degree in applied linguistics at the National Autonomous University of Mexico, tackled issues in Indian and Inuit education throughout Northern Canada and the Arctic, pioneered courses in project planning, management and evaluation at Concordia University, and held visiting posts in Toronto, Edinburgh and Singapore.
Since 2012, he and his wife Viviana have lived overlooking Rice Lake, Ontario, in Canada.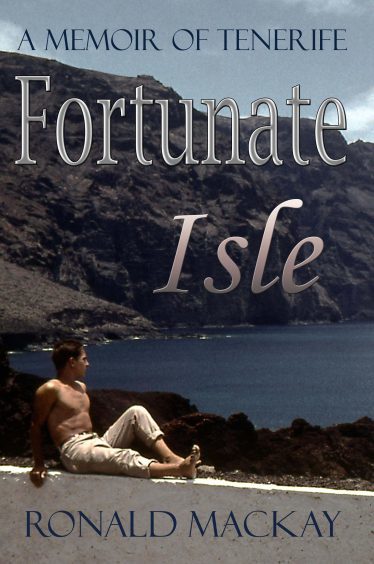 And, as for the long-lost great-grandad in Argentina, Ron did get that far and eventually tracked down the family. But that's another story.
Fortunate Isle is available now in paperback online and in book stores.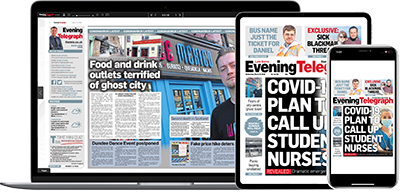 Help support quality local journalism … become a digital subscriber to the Evening Telegraph
For as little as £5.99 a month you can access all of our content, including Premium articles.
Subscribe