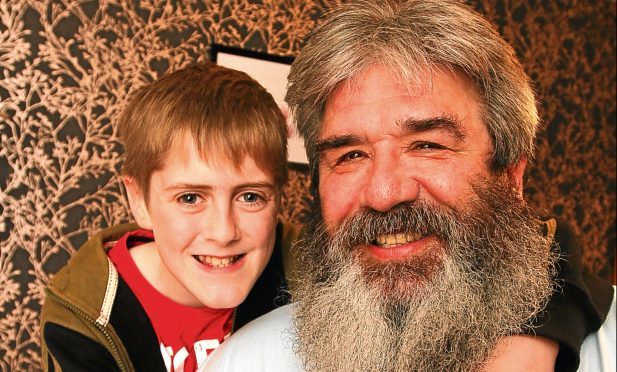 Let's wish Kirkton lad Nathan Korol an amazing 2018 as he continues to battle a very challenging condition.
Nathan, 11, was born with scoliosis, also known as curvature of the spine.
The lad's gone through a seemingly endless series of operations and procedures down through the years but has always had a smile on his face.
What's helped has been his supportive family and they have put a shift in to help Scoliosis Association UK (SAUK), a charity which helps Nathan and other families affected by scoliosis.
Nathan's grandad, Nick Korol, from Charleston, decided to raise funds for SAUK and his son, Nicholas, suggested a no-shaving fundraiser called "the yeard".
Nick, 56, said: "As the 'Yeardy Boys', we set a target of £1,000 — and we've managed to surpass that.
"Thanks have to go to my son and his pals Connor Lindsay and Keiren Smart for playing their part in this effort."
Nathan has recently undergone a fusing operation on his back, which should mean he'll be getting a break from medical procedures for a while.
In the meantime, Nick seems to have got a taste for the charity fundraising and is planning more projects in the coming months.
He said: "There's someone close to us who's been affected by bipolar disorder so I think I'd like to do something for charity addressing that issue."
So, watch this space. The big-hearted beardy is up to something, so let's help him along!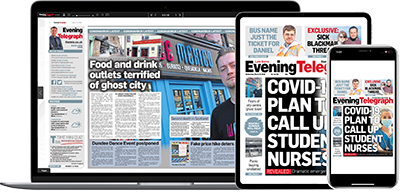 Help support quality local journalism … become a digital subscriber to the Evening Telegraph
For as little as £5.99 a month you can access all of our content, including Premium articles.
Subscribe