"The children in Dundee will really love it."
Those were the words of Levi, a seven-year-old pupil from Tullos Primary School in Aberdeen, on news the musical project Big Noise will be coming to Dundee.
Dundee City Council is tonight set to approve plans to bring Sistema Scotland's fourth Big Noise Orchestra to the Douglas area.
The programme will provide musical tuition to hundreds of pupils from Claypotts Castle and St Pius primary schools.
To get an insight into what the £2.2 million musical project will bring to Dundee, the Tele visited Torry in Aberdeen, the third community in Scotland to get the programme.
Two primary schools in Torry have been making their own 'big noise' since June last year, following on from the other projects in Raploch in Stirling, and Glasgow's Govanhilll.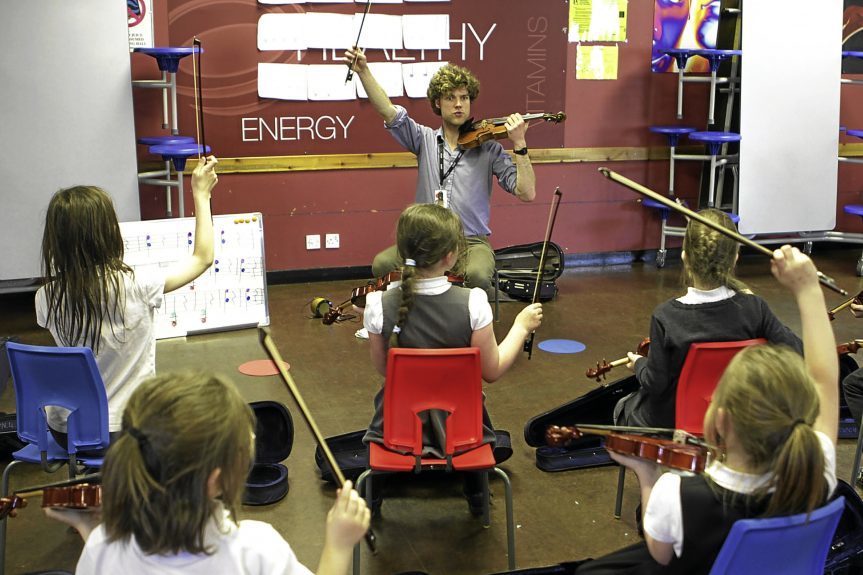 Torry team leader Laura Horn, 28, has been involved in two of the projects, working as a music teacher in Raploch, before being taken on in her current role in Aberdeen.
Laura said: "I'd been teaching violin and viola in Raploch when the post came up in Aberdeen and I applied for it — I got a really good vibe about Torry.
"The pupils from Tullos and Walker Road primaries practise for 11 hours a week, with all the instruments stored at Torry Academy —which is the hub for all the activity."
Although it is currently primary one, two and three pupils who play, they will be joined by a new group of primary ones this summer, when the older pupils move up a year.
The Torry team also has plans for an adult orchestra, and Baby Noise, for pre-schoolers.
"Quite quickly we were working with more than 200 children," said Laura.
"That's up to about 400 now, and we are expecting another 100 in the summer, so we should be up to around 500."
Laura is one of seven musical teaching staff members on the Torry team, with 10 volunteers helping with the sessions. Laura said: "For me, the most enjoyable thing is seeing the kids progressing with their instruments and getting into that routine.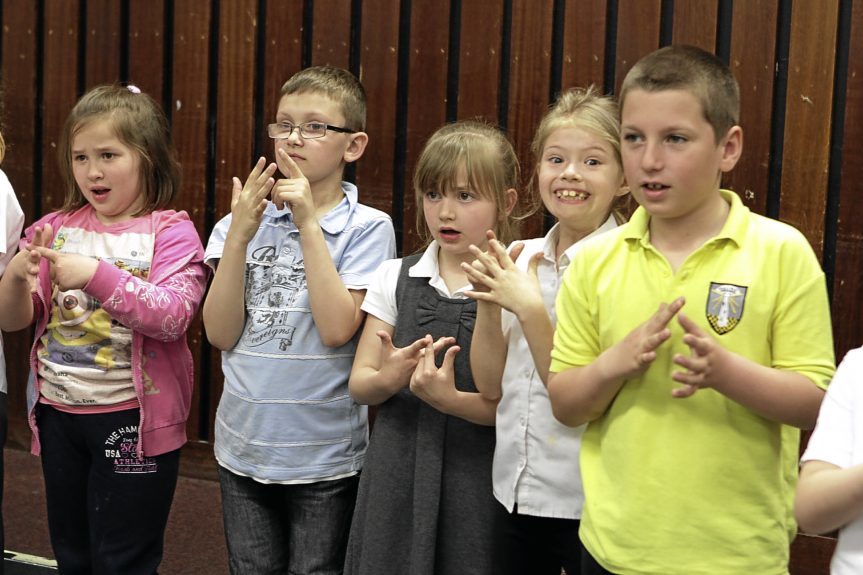 "I really enjoy being recognised too. The kids will shout, 'Big Noise!' when they see me, quickly building our reputation in the community."
Two children involved in the Big Noise in Torry told the Tele what they enjoyed about the programme.
Daniel, seven, from Walker Road Primary, said: "I'm definitely going to play an instrument all the time for the rest of my life now."
Levi, seven, who attends Tullos Primary, added: "It doesn't matter how good you are, you always have a good time. The children in Dundee will really love it."
It was announced in March that Douglas would become home to Scotland's fourth Big Noise Centre.
Sistema Scotland, the charity behind the project, is teaming up with Optimistic Sound and Dundee City Council to make the project a reality.
Councillor Stewart Hunter, children and families services committee convener, said: "I'm sure the Douglas community is looking forward to the positive impact this will have on the lives of children in the area. I'd like to thank everyone who has been working tirelessly in the background to ensure that Sistema Scotland can come to Dundee. I'm sure that the pupils of Claypotts Castle and St Pius primaries will be looking forward to making a Big Noise."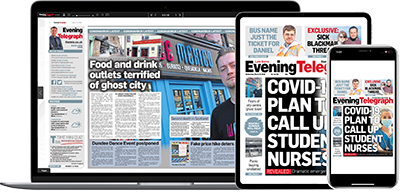 Help support quality local journalism … become a digital subscriber to the Evening Telegraph
Subscribe