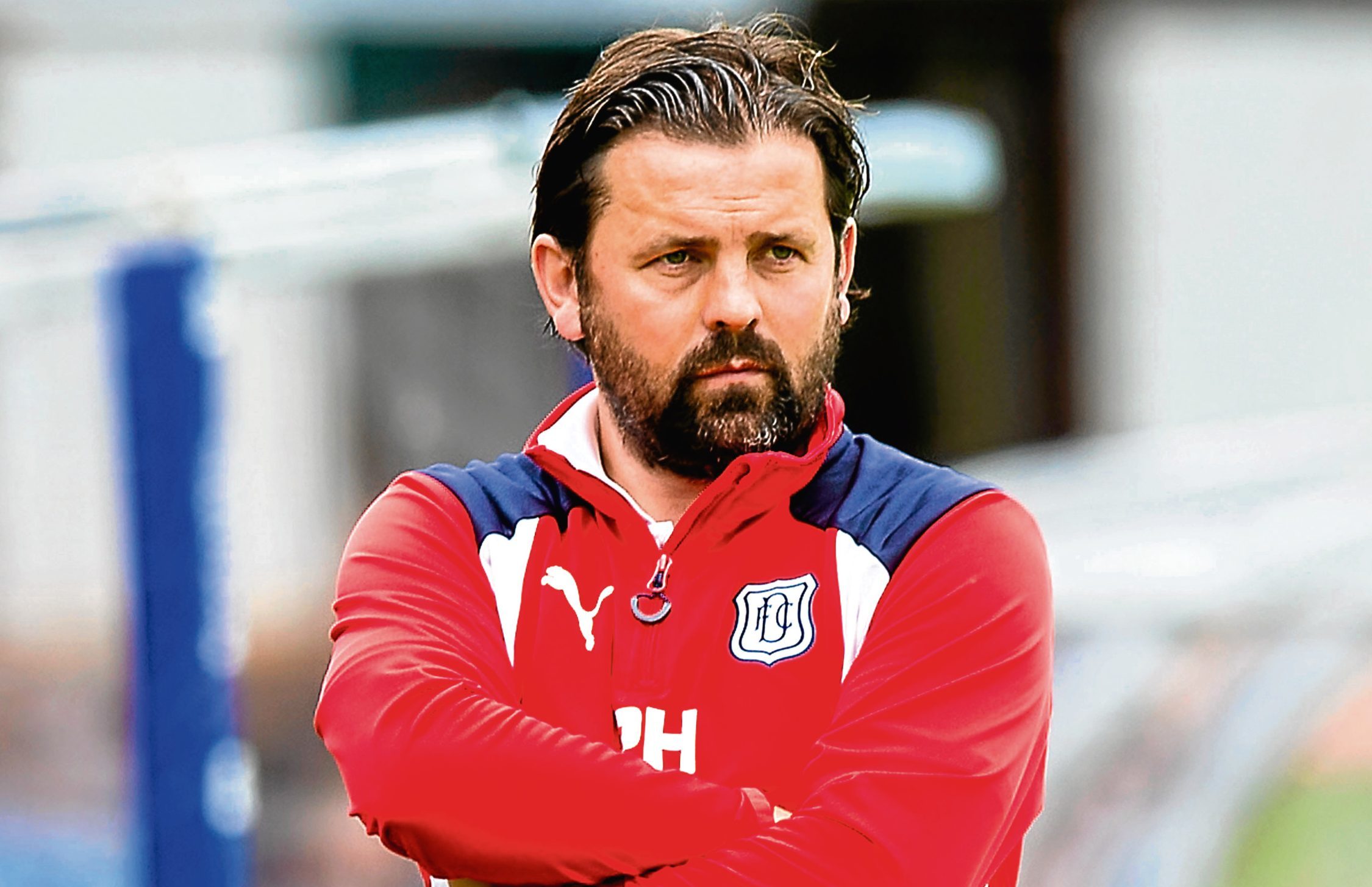 Paul Hartley reckons Dundee can make the sale of Kane Hemmings work for them.
However, he accepts the striker's goals will prove tough to replace.
Paul and managing director John Nelms have both confirmed a clause existed in Hemmings' Dens Park deal.
Without it, they say, the Englishman would not have travelled back north of the border to sign.
The duo did stop short of confirming the fee but it is understood to be dead on the £250,000 reported in the Tele back in April.
Numbers on the balance sheets can't win games, though.
And Paul knows in one of the toughest weeks of his managerial career to date he faces an uphill task to find a replacement striker who can equal Hemmings' remarkable tally of 25 goals last season.
"Hopefully, Kane leaving is a deal that can work for all of us," said Paul.
"I know the financial constraints of the football club. We have lost one of our best players but that's life.
"I was never sure how Kane was going to do to be honest, in the first place. We hoped he would score goals but it wasn't guaranteed.
"We brought Kane up last year and he cost us nothing, then we have sold him. I didn't want to.
"He had a strong desire to play back down the road.
"I tried to speak to him but he'd already made his mind up. It was too good a deal for him.
"I've got to find someone who can score us 20 goals a season now."
The Dundee gaffer is brutally honest when he says every outfit here is a "selling club", no matter how much they don't want to be labelled like that.
"The harsh reality of Scottish football is that the top teams all sell their best players," he said.
"There's not a lot we can do sometimes. I didn't want Kane to go but that's how it goes a lot of the time.
"It's frustrating because you want the best players at your club.
"I look at it from the other side as well. If no one was looking at your players you wouldn't be doing much right.
"If you are successful other teams want to take your players."
Like any manager, Paul is hurt when one of his best players leaves.
And he hopes he won't be saying goodbye to Greg Stewart anytime soon.
Although, ever the realist, he knows Stewart is a player who has ambitions to play at the highest level.
He says Dundee are expecting bids, with Birmingham readying a six-figure offer.
"We don't want to sell Greg but there's not a lot we can do," he said. "Players have ambitions, also. The lad has ambitions.
"There have been no bids. He has started the season with four goals in two games. Will it hot up? It might hot up."
Asked if he has a contingency plan for a potential Stewart departure, he said: "We just have to deal with it.
"He is our player right now.
"We will have to wait and see where we are at the end of the window."
As well as trying to hang on to their best, Paul is now on the hunt for three new faces. And he hopes some of the fee received will come his way.
"We are two to three players short of where we want to be," he said.
"We are looking to strengthen."
While transfer talk has dominated the week, Paul has a more immediate task on his hands – putting a team together for the visit of Forfar tomorrow.
"It's important we put in a good performance because we have to be right for the Ross County game," he said.
"The league is the most important thing for us.
"Has it been a tough week? Yes. But I have probably faced tougher weeks."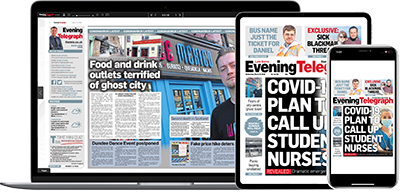 Help support quality local journalism … become a digital subscriber to the Evening Telegraph
For as little as £5.99 a month you can access all of our content, including Premium articles.
Subscribe