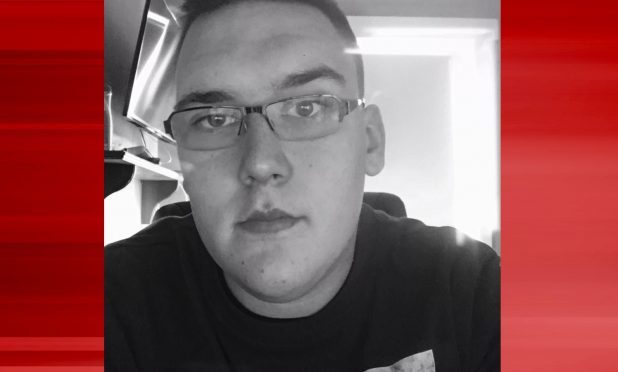 Tributes have been paid to a biker who died in a collision with a bin lorry a mile from Perth city centre.
Daniel Piaszczynski, 20, died in an incident on Dunkeld Road, just after 8.30am on Wednesday.
Mr Piaszczynski, a keen motorcyclist, was driving a white Kawasaki. He studied at St John's Academy and Perth College.
He was from Rawicz in Poland and worked as a sales assistant at Currys PC World in the city's St Catherine's Retail Park.
Tributes have poured in to his Facebook page following the incident.
Ally Mackay wrote: "Utterly shocked to hear of the loss of Daniel Piaszczynski. A gentle giant of a man and somebody I'll always remember for being a thoroughly good bloke and a joy to be around.
"He always made a boring place to work way more enjoyable as there was always plenty laughter when he was there.
"My thoughts are with his family. He'll live on in people like us who he had a such a positive effect on."
Jenn Little wrote: "You touched the hearts of so many of us and you will never been forgotten."
Craig Smith posted: "R.I.P Daniel, you were a great guy, and always made school a little more bearable for me (especially Chemistry!).
"Always caused smiles on the folk you were around, each and every day. You'll be missed dearly, buddy."
Mr Piaszczynski, who stayed at Gowans Terrace, was due to turn 21 on Saturday, December 30.
The lorry driver involved in the crash has been left "absolutely devastated" by the incident.
The driver of the lorry, owned by the Binn Group, was uninjured.
However, speaking at the family home the driver's wife said her husband was in shock.
She added that she and her husband sent their sincerest condolences to the motorcyclist's family.
She said: "This is a very hard time both for my husband and the lad's family. It's heartbreaking to see my husband go through all this but it must be a million times worse for the lad's family."
She said her husband had been driving lorries for 30 years and nothing like this had ever happened to him before.
She added: "He has been given compassionate leave and will receive counselling.
"One minute he is numb, the next he is fending off tears. At the moment, he is trying hard to hold it together for the sake of our children at Christmas.
"Otherwise, I think he would completely break down. This is the most terrible thing to have happened, especially at this time of year."
Jim Brown, a director at the Binn Group, said the firm was cooperating with police, adding: "Our first thoughts are with the young man's family and friends and we offer our heartfelt sympathies to them. It is a terrible thing to happen.
"At the moment the matter is in the hands of the police and we are working with them.
"All our vehicles have front and rear-facing cameras and we have handed over the footage from the vehicle. We will also be offering our driver any support he may need."
Lorry driver 'devastated' after fatal collision on city road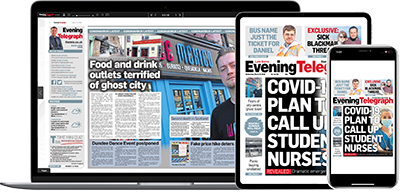 Help support quality local journalism … become a digital subscriber to the Evening Telegraph
Subscribe