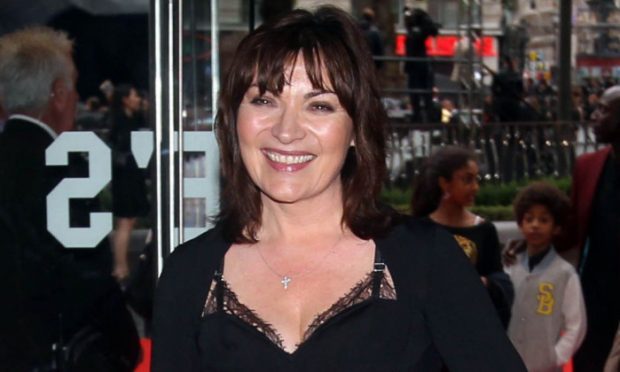 Lorraine Kelly has backed the Scottish Government's plans to make it illegal to smack children.
But the TV presenter, who lives in Broughty Ferry, believes there should be no punishment for an occasional "light smack".
Ministers said last week they will ensure that a Bill brought forward by Green MSP John Finnie would become law.
The legislation will remove the defence of "justifiable assault" in Scots law, which allows parents to use physical punishment to admonish a child.
The move would make Scotland the first part of the UK to introduce a ban on smacking children.
Lorraine wrote in her weekly Sunday Post column: "Any parent who beats up their child is the lowest of the low and they should be prosecuted and jailed.
"So I welcome the Scottish Government's plans to make it illegal for parents to use physical punishment to admonish their kids.
"Seeing an adult repeatedly slap a little boy or girl is stomach-churning.
"I also don't believe there are many parents who haven't given their child a light tap on the hand if a little one has ignored repeated requests to behave.
"I'm not for a moment advocating this approach to parenthood. All I am saying is that in the real world parents can be shocked into smacking their kids if they run out into the road, are heading towards an open fire or likely to so something that puts them in jeopardy.
"It's out of character, often just a once-in-a-lifetime occurrence. They feel awful afterwards.
"Surely it would be unfair to lump them in with a dangerous, out-of-control mother or father who thinks nothing of battering their kid on a daily basis.
"A loving mum or dad who gives their child a light smack once in a blue moon is not the same as a violent parent.
"So while I welcome any legislation that will protect children, I also don't want to see loving parents being treated in the same way as violent tyrants.
"I am in no way condoning their behaviour, but caring mums and dads who very occasionally give their child a light slap shouldn't be compared to a sadistic parents who regularly lash out."
https://www.eveningtelegraph.co.uk/2017/10/19/scotland-to-become-first-part-of-uk-to-ban-smacking-of-children/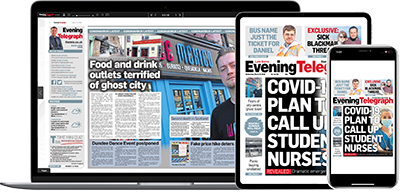 Help support quality local journalism … become a digital subscriber to the Evening Telegraph
Subscribe