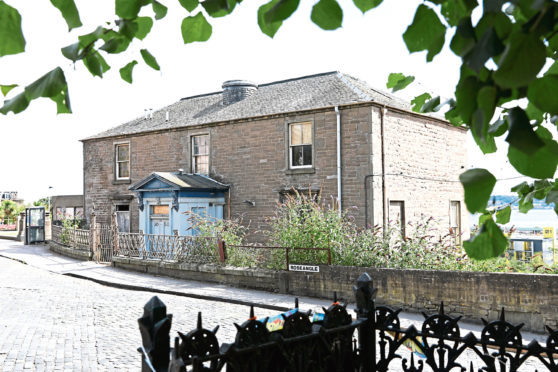 Plans to turn Dundee's so-called "murder house" into a shisha bar are still on track – despite the building lying derelict months after it was due to open.
The property at 2 Roseangle in the West End has been disused for years but businessman Nael Hanna wants to give the C-listed building a new lease of life.
It was revealed in January that Mr Hanna had tabled proposals for a Kurdish Middle Eastern restaurant and shisha bar with a banner saying it would open in spring this year.
But although work has not started on the project, Mr Hanna says he is forging ahead with the plans and put the delay down to his focus on other ventures.
He said: "The Roseangle development is definitely still happening.
"I've been speaking to other investors but I've been focusing on some other businesses.
"I've just opened a restaurant in Carnoustie and I'm hoping to finalise a deal for another development soon, so that has taken up more of my attention."
The house gained notoriety in the 1980s after it was the scene of a horrific double murder, which claimed the lives of 78-year-old Dr Alexander Wood and his wife Dorothy.
Henry John Gallagher was named as the killer, but has never been tried and is being held at Broadmoor Hospital.
Some time after the murders, the building was leased to a group of students who lived there for two years, before it was vacated.
Mr Hanna said: "We'll be taking down the banner to make sure that people aren't confused.
"We're looking at doing some bigger projects in Dundee and in the West End in particular that I am just trying to finalise the funding for, and which will bring jobs to the area.
"It's going to be something completely different to what people can experience at the moment."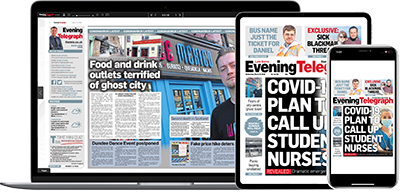 Help support quality local journalism … become a digital subscriber to the Evening Telegraph
Subscribe