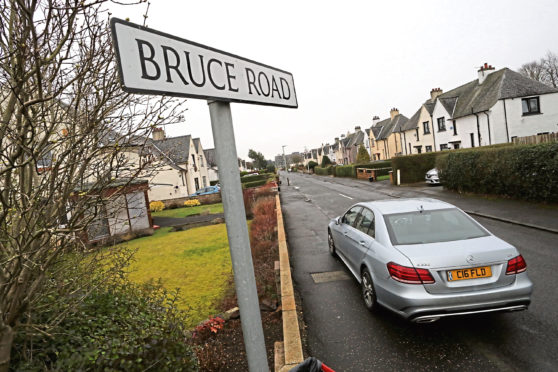 Residents are tightening up security on the city's Bruce Road following a spate of break-ins.
The street was targeted at the weekend with homes spied on by the thieves, who then broke into two houses and a garage, before making off with a haul of goods.
The Tele broke the news to several startled homeowners at the beginning of the week who are now responding by beefing up security.
One 18-year-old woman, who asked to remain anonymous, said: "My mum and dad saw the police at the bottom of the road with sniffer dogs in people's gardens.
"There was quite a lot of police activity they said.
"Now my mum has put an extra padlock on our garage and has told me to always lock the doors."
Wendy Ogilvie, 73, said: "I never heard a thing and didn't know there had been break-ins.
"But I will be keeping a closer eye on things now. I have a security lights and an alarm, so I feel quite safe.
"I have been here 36 years and don't remember anything like this happening before."
A woman walking her Labrador dog on Bruce Road told the Tele: "I live on Sherbrook Place and my son lives on Sherbrook Street and normally we don't have any problems.
"I never knew there had been break-ins until I read it in the Tele and it was quite a shock.
"I have been here for 45 years and, as I say, you never have anything like this. My son had bike stolen before – they were the kids' bikes, but he had left them outside when they were stolen.
"There used to be a neighbourhood watch here, maybe it will start back up again.
"People are neighbourly here and if I notice someone is on holiday on Bruce Road, or my own street, I will keep an eye on the house, especially when I am walking past with the dog."
Police said inquiries into the thefts were ongoing.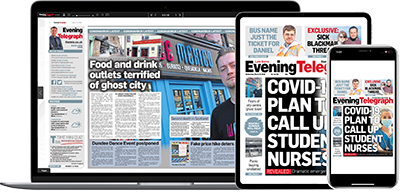 Help support quality local journalism … become a digital subscriber to the Evening Telegraph
Subscribe