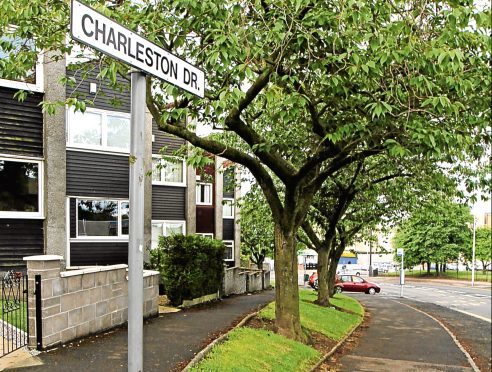 A group wielding metal poles and planks of wood attacked a man on a Dundee street.
The incident took place in Charleston Drive in the Menzieshill area of the city.
Eyewitnesses told of seeing the attack unfold in broad daylight on the busy street.
One resident said they saw a group of males attacking another man with poles and planks of wood.
The person said that the assailants were hitting him with such force that the planks were snapping on impact.
Another eyewitness, who was in her car as the violence unfolded around her, described the incident as "terrifying".
She said: "There were about five guys and two girls, and three of the guys seemed to be attacking one of the others.
"The guy who was being attacked looked like he was wielding a weapon of some kind — initially I thought it looked like a golf club."
The woman said the altercation moved to her car while she was waiting at red traffic lights.
"It was going on all around me. I couldn't get out of my car and I was terrified," she said.
"I phoned the police and they told me to sit where I was, stay calm and they would be there soon.
"I was left very, very shaken by the incident and still shake when I think about it now."
Another woman who saw the incident said: "It was a massive fight — there were three boys and a girl when I came across it but there had been others who had run away before that.
"They were all fighting on the road — they had poles and planks of wood.
"There were three boys hitting another boy with the wood and every time they hit him it snapped in half.
"One woman was in her car and they surrounded her — she was hysterical.
"The woman was sobbing because they were all around her car.
"One of the guys looked like he was in a bad way afterwards."
The eyewitness added that police had been called by bystanders and had arrived at the scene shortly afterwards.
The incident happened shortly after noon on Saturday.
A spokeswoman for Police Scotland confirmed officers had been called to an incident in Charleston Drive on Saturday.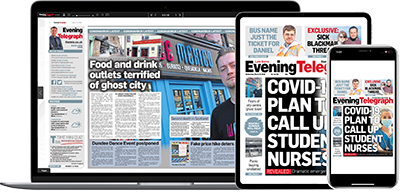 Help support quality local journalism … become a digital subscriber to the Evening Telegraph
For as little as £5.99 a month you can access all of our content, including Premium articles.
Subscribe