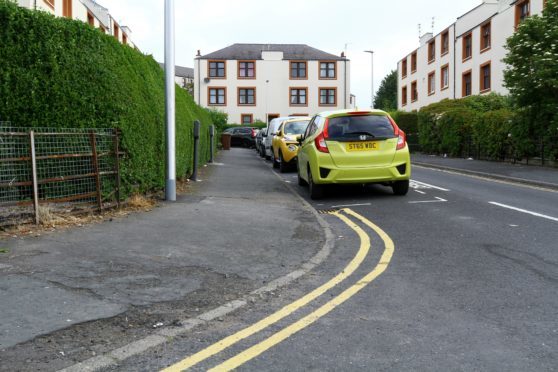 Residents are pleading with Dundee City Council to introduce parking permits on their street.
Frustrated Marryat Terrace folk say they are being forced to park in neighbouring streets, including Caird Avenue, meaning a longer walk to their homes.
There are double yellow lines along Marryat Street and Marryat Terrace, and many people have been hit with parking tickets.
Fed-up residents have appealed against their fines and are now calling on the council to introduce a permit system to try to alleviate the issue.
Marryat Terrace resident John Souter said: "I've been here since March but I know it's been a problem in this area for quite a while.
"Basically it means that I can't park outside my own house.
"I've got a car and a work van so it's not as if I can just get rid of them.
"We're having to park all the way up Caird Avenue and that's quite a bit for some folk to walk."
Last year, Dundee City Council put forward controversial plans for a residents-only parking scheme across Coldside, Maryfield and the West End which would see them pay about £60 a year for parking.
But council bosses put the brakes on the scheme, which is now being put out for public consultation.
Concerns were raised by councillors and members of the public about the cost and practicalities of the measures.
A report previously said the scheme would cost £723,000 to set up, with additional annual running costs of £103,000 to be covered by the sale of permits. The scheme would have been phased in on an area-by-area basis, with a review of its effectiveness scheduled for 2020-21.
Mr Souter added: "A lot of people round here have been given parking fines and we're trying to appeal against them.
"I got three fines in June alone. I think they (Dundee City Council) should be doing something to improve the situation.
"It just doesn't make sense to have the yellow lines there. We want a permit system to try and improve things.
"We should be able to park close to our own homes."
Dundee City Council was appraoched for comment, but had not done so by the time of going to press.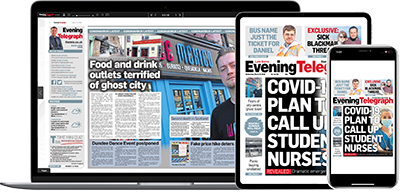 Help support quality local journalism … become a digital subscriber to the Evening Telegraph
For as little as £5.99 a month you can access all of our content, including Premium articles.
Subscribe