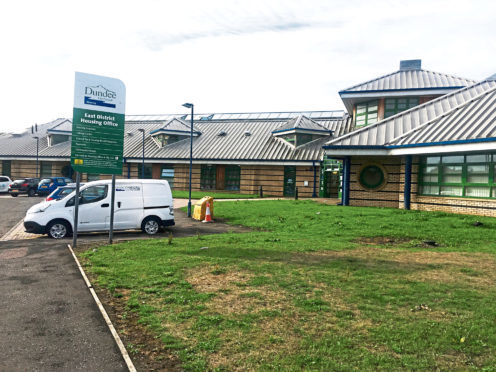 Police are hunting a group of yobs who were seen punching and kicking a man in the street.
The incident took place outside the Dundee East Housing Office on Pitkerro Road yesterday.
A number of men were seen assaulting the man outside the building.
Officers are now appealing for witnesses and want to establish the identity of the victim to ensure he is safe.
Pitkerro Road resident Marion Cameron said he hoped the attack was a one-off.
The 56-year-old said: "We normally don't get any bother at all up here.
"It's pretty shocking to hear about something like that.
"Hopefully it's just a one-off and it doesn't lead to anything else.
"If there are CCTV cameras around the building, the police will surely be able to catch who did it."
A resident of nearby Doon Terrace said he hoped police would find the culprits.
The man added: "It sounds pretty weird to me given the fact it was in the middle of the afternoon.
"It's a bit concerning but I'd like to think that it's not something that happens a lot round here."
Christina Roberts, councillor for the area, said: "I can only say I was shocked to hear about the incident.
"Thankfully it's not something that happens every day."
A Police Scotland spokesman said: "We are appealing for information regarding an assault that took place around 2pm yesterday on Pitkerro Road outside Dundee East Housing Office where several males were seen to punch and kick a man to his injury.
"The identity of the people involved, and in particular the victim, are urgently sought to ensure his safety.
"If you can provide any information into this matter, please call Police Scotland on 101, reference PS-20180801-1090."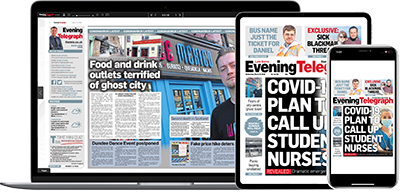 Help support quality local journalism … become a digital subscriber to the Evening Telegraph
Subscribe