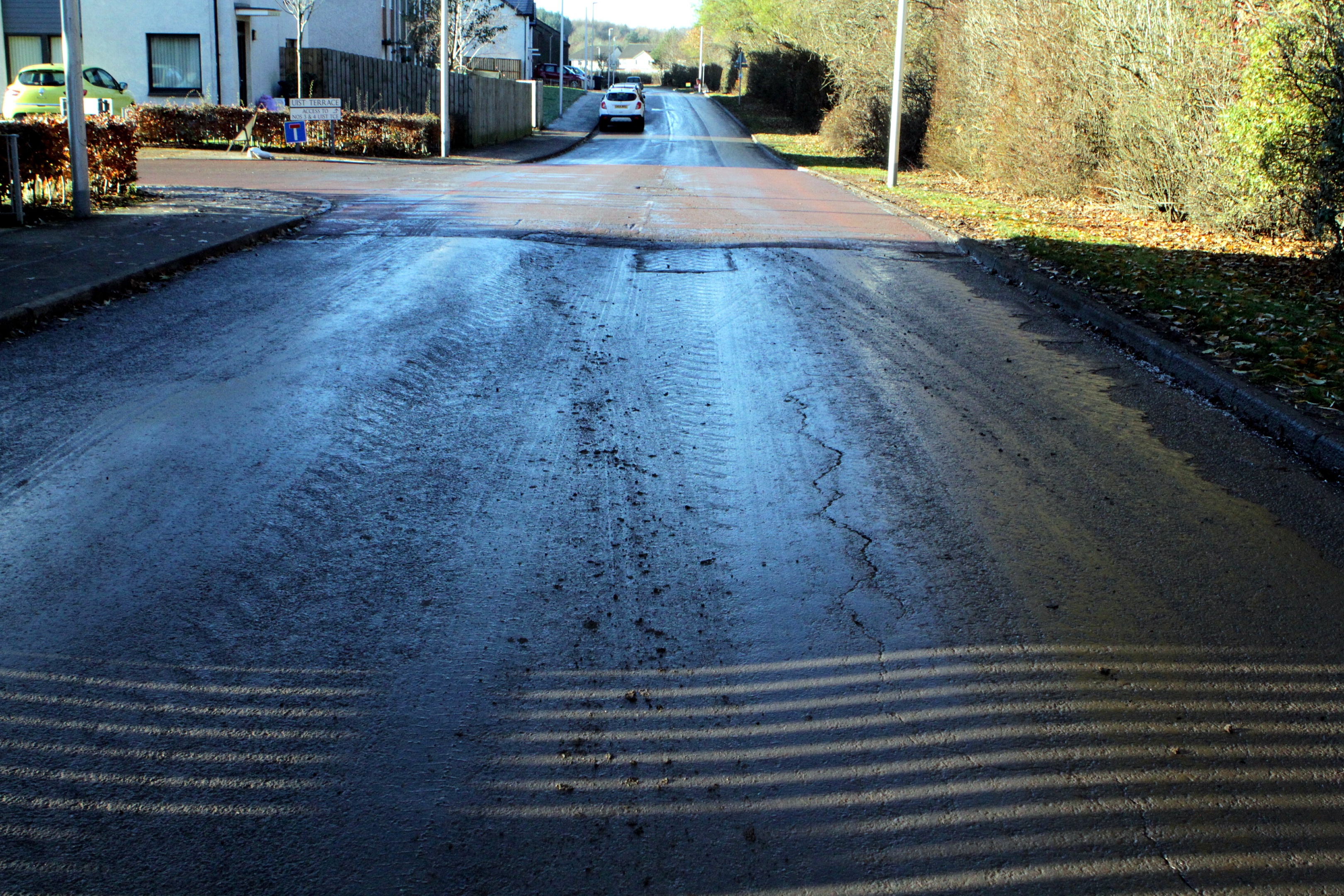 Residents of a Dundee street say they have had vehicles badly damaged after a "substantial dip" developed — suspected to have been caused by HGVs passing through.
The section of road on Hebrides Drive, at the junction of Uist Terrace in Mill o' Mains, has collapsed, forming a deep curve.
Nicole Pope, who lives close to the dip, said it had damaged her car's suspension, which could cost hundreds of pounds to fix.
She said: "I've got my son's first birthday and Christmas coming up — and now I've got to get the car fixed. It's absolutely horrendous."
Alex Barr, who also lives nearby, said the dip had gradually worsened in the four years since he moved to the area.
The 57-year-old said: "You really have to watch where you're driving. There are quite a few lorries that use the road now — I suppose that could affect it.
"I'd like to see it fixed. Some people don't slow down enough for it and you hear their exhausts scrape the road."
Concerns were raised at a local community meeting, with residents saying the dip was so bad that even buses could be at risk.
Jim Malone, chairman of the Mill o' Mains Tenants and Residents Association, said: "The damage to the road is really noticeable and would cause a lot of damage to cars or even buses if they were to be driven too fast."
Mr Malone said he believes the dip has been caused by HGVs accessing construction sites in the area.
He said: "The damage caused by the number of vehicles using the road for access to construction sites has been added to by the ones that use Hebrides Drive as a rat run to dodge the traffic lights."
A council spokesman said: "We are aware of the situation and are arranging for repairs to be carried out in the near future."
Stuart Dixon, head of development and delivery for Home Scotland, said: "This road has been adopted by Dundee City Council, which is responsible for repairs and maintenance. We understand the council has already carried out preliminary investigations and is liaising with Scottish Water, which has a sewage drain in the area."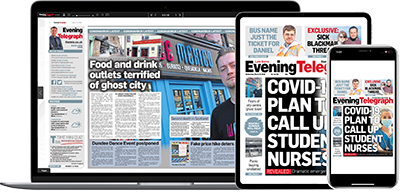 Help support quality local journalism … become a digital subscriber to the Evening Telegraph
Subscribe