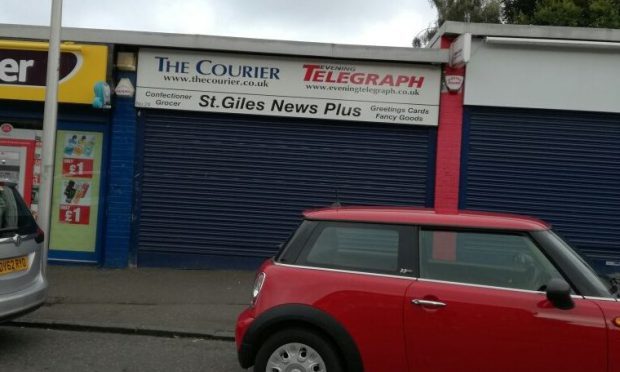 The owner of a Dundee newsagents says his business could die if his bid to sell alcohol is turned down amid an outcry from residents.
Rao Imran Haider Saim, owner of the St Giles News Plus shop in St Mary's, hopes to get a provisional off-sales licence from the council.
However, seven residents have objected to the move, fearing the sale of alcohol could lead to a rise in trouble near the store on St Giles Terrace.
Resident Donna McMahon said: "Years ago the shop did have a licence for alcohol and there was nothing but anti-social behaviour and issues with the police being called regularly. I do not want this repeated."
Resident Mandy Smith said St Mary's did not need another store selling alcohol, adding: "Why even open a shop that sells it when there is one two minutes round the corner that does the same?
"That's the way it has always been and that's the way the residents of St Giles Terrace would like it to stay."
The owner of the Countdown Family Store next door, Mahmud-Ul Hassan, has objected on the grounds that his store already holds an alcohol licence.
He said he had previously applied to sell newspapers, like St Giles News Plus, but was rejected.
He added: "We were told it would be unfair if we were to sell newspapers (alongside St Giles News Plus).
"So similiarly it would be unfair to our business if St Giles was allowed to sell alcohol."
The Dundee City Alcohol and Drug Partnership has also shared its concerns.
Chairman Dr Drew Walker said Mr Saim had presented "no evidence" that his shop would not harm public health – a vital caveat in the city's new overprovision policy.
However, Mr Saim told the Tele he had done his best to stick to the policy, and promised he would build a "good relationship" with locals.
"My shop will be good for the community, but I can understand why people are concerned," said Mr Saim, who also owns a newsagents on Court Street.
"However, without a licence this will be a dead shop. Newsagents are a dying business.
"Next door has a Post Office so it's getting all the business. This will be healthy competition."
A decision will be made on Mr Saim's application on Thursday.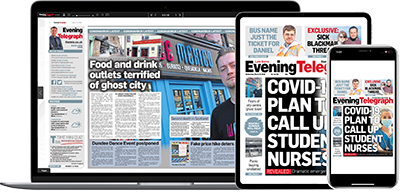 Help support quality local journalism … become a digital subscriber to the Evening Telegraph
Subscribe