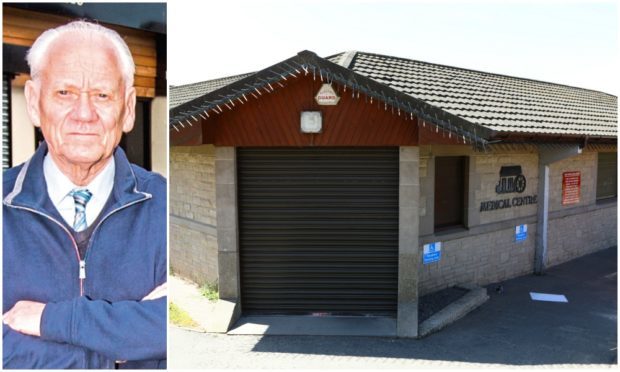 Residents faced with losing their GP surgery are to be consulted on the move – but fear the closure is already a "done deal".
As revealed in Saturday's Tele, bosses at Fintry Mill Medical Centre are considering shutting the practice for good after failing to recruit permanent GPs.
The practice temporarily closed its doors on July 2 for six weeks, with patients being transferred to Fintry Mill's sister site at Arthurstone Medical Centre in Stobswell.
However, drop-in consultation sessions have been organised ahead of the potential closure to assess the impact it would have on the area.
The consultations will take place at the Finmill Centre on Findcastle Street on Friday from noon-3pm and on Wednesday July 18 from 5-7pm.
Ron Neave, of Fintry Community Council, believes the consultations may only pay lip service to locals who fear the loss of a vital service.
He said: "My worry is that although they're having a consultation, the closure is already a done deal."
Mr Neave hopes to meet practice boss Gordon Bain at Friday's meeting to discuss the situation.
He said: "What I don't understand is that if there's capacity for doctors at Arthurstone, why aren't they split between there and Fintry Mill?
"Couldn't they transfer some of the patients to Whitfield? Is there even a catchment area any more if they're sending people to Stobswell?
"And, with another 56 houses being built across the road from Fintry Mill, where are those people going to go?"
Area councillor Gregor Murray encouraged anyone affected to attend one of the consultation events, adding: "It's really important to have these services locally."
A spokeswoman for NHS Tayside said: "The health board does not have the authority to transfer patients from one practice to another.
"The choice of which GP practice to use belongs entirely to the patients themselves.
"Patients have the right to register or change their family doctor at any time.
"If the patients wish to change their GP, they should contact the practice of their choice, and if the practice is willing to accept them, the practice will support them through the registration process."
Fintry Mill Medical Centre was asked to comment but declined to do so.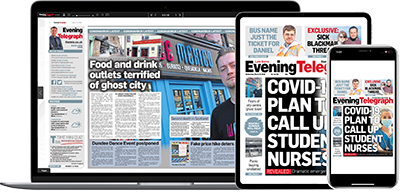 Help support quality local journalism … become a digital subscriber to the Evening Telegraph
Subscribe