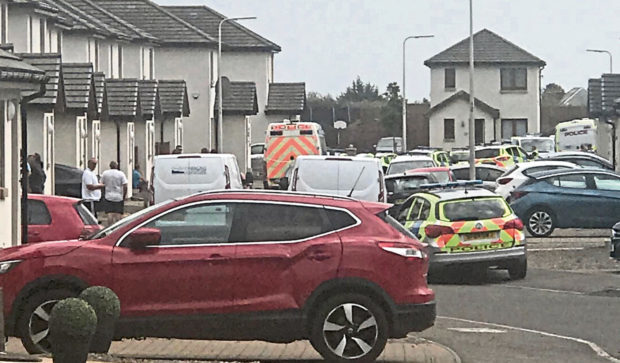 A Dundee man has appeared in court accused of a catalogue of offences.
Sean Cussick, 28, of South Road, appeared at Dundee Sheriff Court after he was arrested by police at Corbie Wood on Sunday.
Several police units were at the scene and Cussick was charged with a number of offences.
Appearing in court from custody, he denied that on February 16 on St Columba Gardens, he behaved in a threatening or abusive manner by shouting, swearing and making threats of violence. He further denied damaging property belonging to another person by throwing a metal pole at a window and smashing it on the same street.
Cussick pleaded not guilty to behaving in a threatening or abusive manner on Queen Street, Broughty Ferry, on February 25, by shouting at his ex-partner Deborah Brown, acting aggressively and making threatening gestures to her.
He also denied that on May 28, on Wentworth Lane, he assaulted William Barclay by punching him on the head.
The accused further denied that on Sunday, at an address on Corbie Wood, he behaved in a threatening or abusive manner, swore at police officers and made threats of violence.
Finally, he denied that on the same date at police headquarters on West Bell Street, he had cocaine in his possession.
Sheriff Lorna Drummond set a trial for August 14 for the outstanding matters, with an intermediate diet to be held on August 7.
Cussick was remanded in custody meantime.
Corbie Wood residents lined the street as they watched police descend on the cul-de-sac.
Alistair Brown, 58, who lives in the street, said: "I think it was about 11am when I was upstairs and I saw a police car with a siren flying down the street.
"It's a quiet cul-de-sac so it's certainly unusual to see that.
"When I went out almost every neighbour was outside their house taking it all in.
"We went out to go to Perth at around 12.30pm and by the time we came back it was all over.
"I think it went on for a couple of hours.
"There were quite a lot of police cars there and we were told there was at least 16 at one point."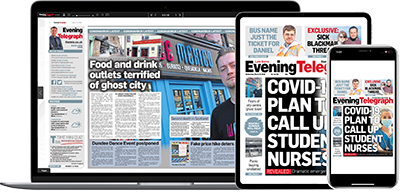 Help support quality local journalism … become a digital subscriber to the Evening Telegraph
Subscribe