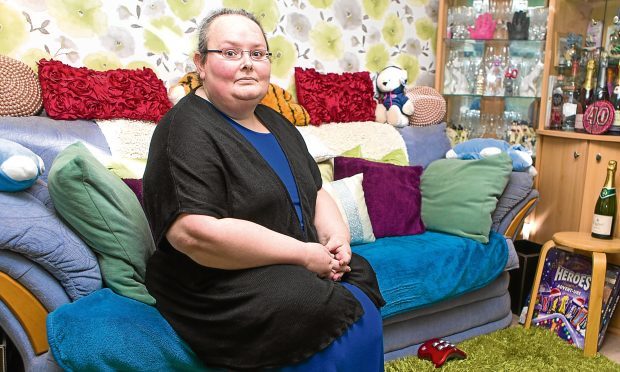 A Tayside woman who lost the chance to have children because of cancer has been told the disease has come back — and that it's terminal.
Tracey Halliday, 40, said doctors have told her they don't know how long she has left to live.
Tracey, from Perth, said she is determined to fight the disease
She said: "As soon as I was diagnosed, I asked the obvious question, but doctors said they didn't have an answer for me.
"They said it could be weeks, or it could be years.
"It's not going to get me. I will fight it all the way."
Tracey previously had a hysterectomy after being diagnosed with womb cancer — denying her the chance to start a family with her husband Willie, 48.
She managed to beat the disease, but had to go back to Ninewells Hospital in Dundee for tests after suffering symptoms again.
Tracey said: "I've been given the results and it seems the cancer has spread to my stomach and lungs. I'd been hoping for good news, but I'm determined not to let this get me down.
"In a way, it's a relief to know the results, because now that I know what I'm dealing with, I can fight it."
Tracey said she is to have chemotherapy, starting with one session every three weeks.
She said: "I don't know yet how long I will be getting it for, but I'm keen to get started. It's upsetting that I'll lose my hair again, but it will be worth it when the treatment works."
Tracey, who lives in Perth but grew up in Coupar Angus, said she had suffered health problems linked to her womb throughout her teens.
She was aged 38 and had only just met Willie when doctors told her the disease had returned.
Tracey had thought about delaying their wedding, but went ahead with it in spite of the prognosis.
'Cancer took away my chance of having kids, now I fear it's returned'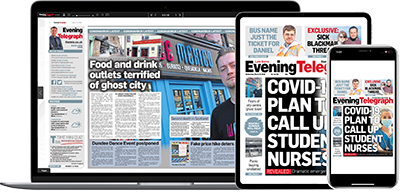 Help support quality local journalism … become a digital subscriber to the Evening Telegraph
Subscribe