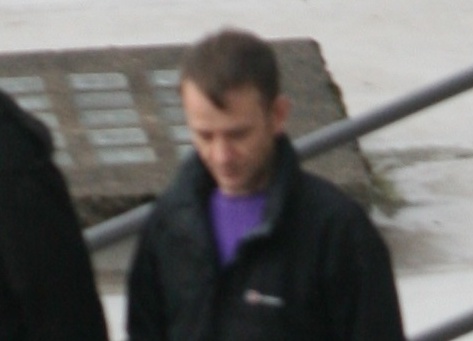 A sex offender who was given part of his enormous stash of child abuse images back when he was released from prison was today handed another jail term.
Kenneth Stalker served a 16-month jail term after "collecting" more than 25,000 sick images on his computer "as a hobby".
He split with his girlfriend as a result of being caught – and when he got out of prison she gave him back his belongings that remained in her property, including a USB stick.
Stalker then pluged it into his computer and discovered it contained thousands of indecent images of children.
It is understood the USB device had not been found by police investigating his earlier offence and had lain unnoticed amongst his property at his ex-partner's home until he got out of prison.
Stalker's lawyer said that "triggered" him to go on to download more on to his mobile phone.
Now the fiend is starting a new 27-month prison sentence after he admitted new sexual offence charges.
Stalker's stash was uncovered when police monitoring him in the community under his sex offender registration found some of the photos stored on his phone.
They then took apart his computer and discovered he had hidden the USB drive in the casing of his computer's hard drive in a bid to hide his actions from detection.
Fiscal depute Saima Rasheed told Dundee Sheriff Court: "This was a sophisticated action taken to stop anyone finding it.
"In total there were 3941 indecent images of children found across the hard drive and the mobile phone."
Stalker, 39, of Lordburn, Arbroath, pleaded guilty on indictment to taking or making indecent images of children and possessing indecent images of children between June 1 2017 and October 5 2017.
He further admitted attempting to defeat the ends of justice on June 1 2017.
Defence solicitor Ian Myles said: "His explanation is that once released from his previous sentence and on having some property returned he came across a USB drive that had images thereon and that's what he plugged in to his computer.
"He didn't actually seek this kind of material prior to seeing that.
"That was the trigger.
"He didn't destroy the drive and then used his mobile phone surreptitiously from then.
"He understands the position he finds himself in and has pled guilty at an early stage."
Sheriff Lorna Drummond QC jailed Stalker for two years and three months and placed him on the sex offenders register for 10 years.
She also ordered that the USB drive and other computer equipment be forfeited.
Sheriff Drummond said: "These charges are all the more serious because of your analagous previous conviction from 2013.
"You also concealed the hard drive within another hard drive.
"It seems from the narration given that you have become more sophisticated in terms of hiding your actions."
In 2013 Stalker was jailed for 16 months and placed on a three-year supervised release order after police found an enormous stash of almost 25,000 indecent images on his computers.
The court heard he downloaded them over the period of two years to "give him the thrill his life was lacking".
Dundee Sheriff Court heard that Stalker "made it his occupation" to scour sick internet sites "filtering through" pictures to find the ones he wanted to add to his computer store.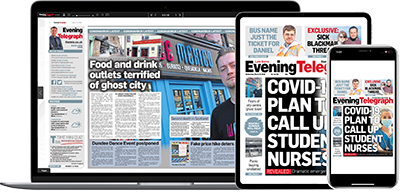 Help support quality local journalism … become a digital subscriber to the Evening Telegraph
Subscribe