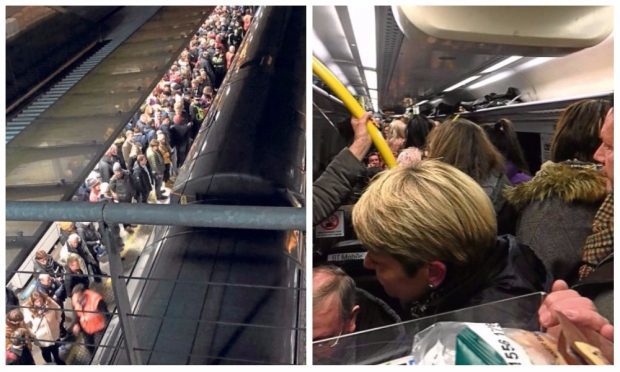 A rail operator has apologised and pledged to compensate local travellers who endured a "nightmare" train journey back from Murrayfield.
More than 67,000 people watched Scotland play New Zealand on Saturday evening in Edinburgh.
The Evening Express reported that hundreds struggled to get back to Dundee and stops along the line with some not reaching home until 3am – eight hours after the match ended.
One man paid £220 for a 110-mile taxi run home.
The last train, which had three carriages, from the capital to Aberdeen arrived at Haymarket – the closest station to the BT Murrayfield stadium – just after 9.45pm and witnesses described scenes of chaos with one man saying hundreds of people who wanted to board were left on the platform.
Things went from bad to worse when the emergency cord in the vehicle was pulled and, as a consequence, the train arrived into Aberdeen just before 12.50am – 42 minutes late.
With no other trains passing through Dundee, passengers left at Haymarket boarded services to Perth and Dundee and were then taken to their destination stations by taxi – paid for by ScotRail. The last customers left Dundee station by taxi just before 2am.
One passenger, a 49-year-old man who asked not to be named, said: "It was quite scary. You can't imagine any other public space where it would be considered acceptable for hundreds of people to be crammed in like sardines. If it happened at a concert there would be an outcry."
The man said: "I thought there were about 800 people on the platform at Haymarket. It was absolutely packed and quite chaotic.
"I would say only a dozen or so got onto the train to Aberdeen and there was a bit of pushing and shoving among the people waiting."
The passenger, who was travelling to Dundee, said he got on another service 20 minutes later.
"That one was crammed too – it was a nightmare," he added. "With the high cost of the ticket prices, it is beyond a joke that you have to stand up in cramped conditions for an hour and 20 minutes.
"I felt bad for all those who had to wait for a taxi back to Aberdeen at Dundee."
Richard Cochrane, 49, of Stonehaven, chose to pay £220 for a taxi to get home as he could not get onto the last train.
He said: "It was absolute chaos. There was no way of getting on to the train as they were queuing five deep on the platform.
"It was bad for us, but we were a group of guys. I felt bad for the girls I saw on the platform and some had kids.
"It just puts people off from using the train."
A ScotRail Alliance spokesman said: "We apologise to anyone affected by the late running of the 9.47pm service from Edinburgh Waverley to Aberdeen. This was due to the communication alarm being activated between Edinburgh Waverley and Haymarket.
"To keep our passengers moving, we encouraged those unable to board the 9.47pm Aberdeen service to get the train to Dundee station where we arranged for replacement transport to get them home safely.
"Any customers who were delayed by 30 minutes or more due to this disruption are entitled to compensation through our delay repay guarantee.
"We remind them to keep hold of their tickets and apply for compensation via our app or website."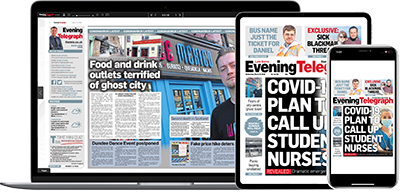 Help support quality local journalism … become a digital subscriber to the Evening Telegraph
Subscribe