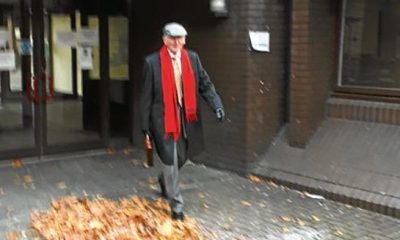 A pensioner was caught with an illegal "war relic" revolver and a cache of hollow point bullets at his home.
Ian Cargill, 71, of Gauldry in Fife, admitted illegally owning a Smith and Wesson revolver and a hoard of ammunition.
The High Court in Dunfermline heard that Cargill was an "experienced hobby shooter" and held licences for a variety of firearms.
Advocate depute Richard Goddard told the court that police, acting on information received, attended at Cargill's home address on September 11 2015 with a warrant to search the property.
He said: "The accused is a 71-year-old man who resides with his wife.
"As a result of information received by the force, police officers obtained a search warrant for the accused's home.
"During a search of the attic, police officers recovered a Smith and Wesson revolver."
Mr Goddard told the court that officers had asked Cargill what the firearm was and he replied that it was "totally inactive" and a "war relic".
The court heard that the gun had originally belonged to Cargill's father, who had served with the RAF during the Second World War.
Officers also found hollow point cartridges — which are designed to expand on impact — in a box in the attic space of the property.
The stash of ammunition included 111 rounds of expanding .22 bullets and another 29 rounds of expanding ammunition in a variety of sizes.
Cargill attended Police Scotland's Bell Street headquarters in Dundee and was charged.
Ballistics experts analysed the gun and found that it was in a "poor state of repair".
However, the experts found that it was possible for the firearm to shoot a bullet.
Cargill admitted the offences when he appeared in court yesterday.
Represented by his counsel, advocate Gavin Anderson, Cargill had not guilty pleas relating to other firearms accepted by the Crown.
A motion for the forfeiture of the Smith and Wesson revolver was granted by the court.
Judge Lord Woolman adjourned the case and Cargill will return to the High Court in Edinburgh on November 28 to be sentenced.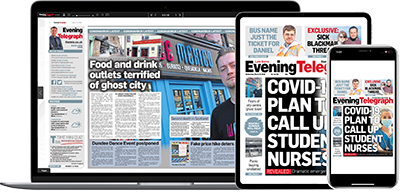 Help support quality local journalism … become a digital subscriber to the Evening Telegraph
Subscribe