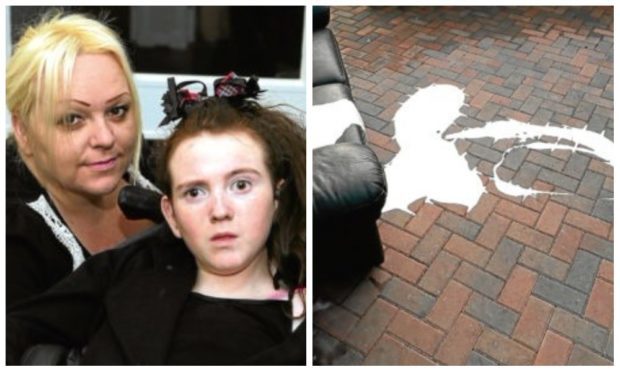 The mother of two disabled children has spoken of her anger after paint was thrown on their adapted house.
Michelle Dunnill, 37, said she was left "shocked, angry and upset" when she woke up on March 13 to find that the house had been targeted.
Paint was left splattered on the front door, on the patio and on a couch in the driveway of her home in Arbroath.
Michelle is a full-time carer for her daughter Morgan, 16, and son Shane, nine.
Morgan was left brain damaged after taking seriously ill aged two.
She is unable to walk or talk, needs full-time care, and is fed through a tube. Shane has ADHD.
Michelle said: "I got up and opened the door to let Morgan out for her going to school. That's when I noticed it.
"Thankfully, I have patio doors, so I let Morgan out that way instead — otherwise she would have had to try to wheel past it in her wheelchair.
"I had been out after midnight the night before, putting stuff in the bin, so it must have been after that when it happened.
"That makes me think it's been an adult rather than a child."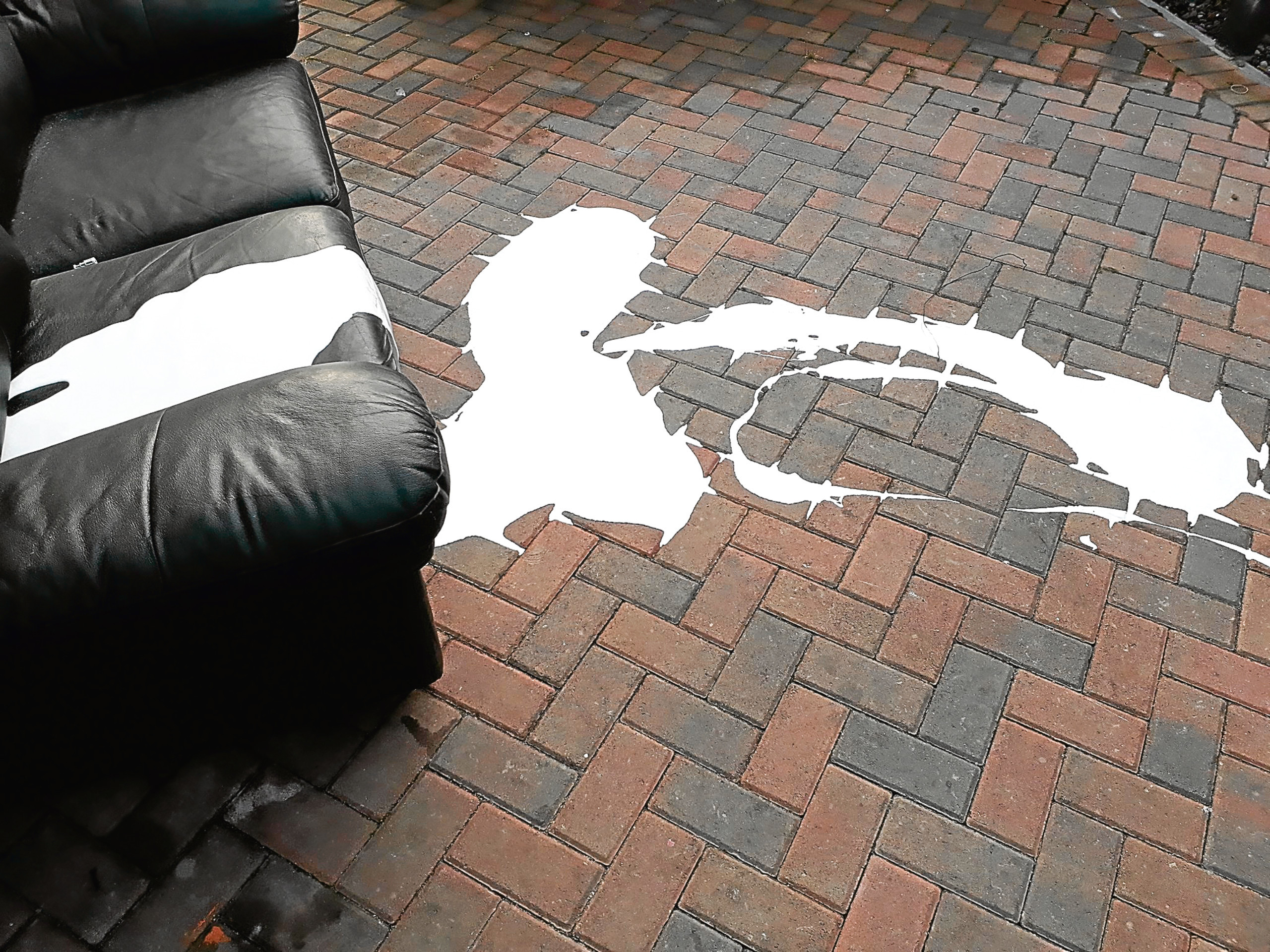 The house was built for the family to move into by their landlord, Angus Council.
Michelle said since they moved in three years ago, there had been a spate of issues with anti-social behaviour.
She said: "We don't need this sort of hassle — although Morgan wasn't really aware of what happened, Shane was upset.
"We had problems before with eggs and stones being thrown at the house and that was put down to kids, but that all stopped about three months ago.
"I told Angus Council about it — they think our house has been deliberately targeted.
"Plus, these people were out after midnight to do this, so I don't think it was children.
"There was no other mess either so the person was careful.
"I just hope the police can find whoever did this. I felt shocked, angry and upset when I woke up to see someone had done that."
A spokesman said: "Police Scotland can confirm it was made aware of an incident in Noran Avenue, Arbroath, on Tuesday morning.
"Paint had been thrown over a patio, which fortunately did not cause any permanent damage. The matter is being looked into."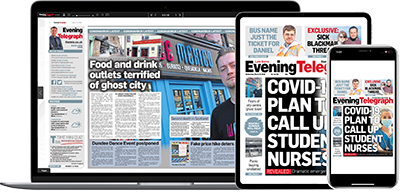 Help support quality local journalism … become a digital subscriber to the Evening Telegraph
For as little as £5.99 a month you can access all of our content, including Premium articles.
Subscribe