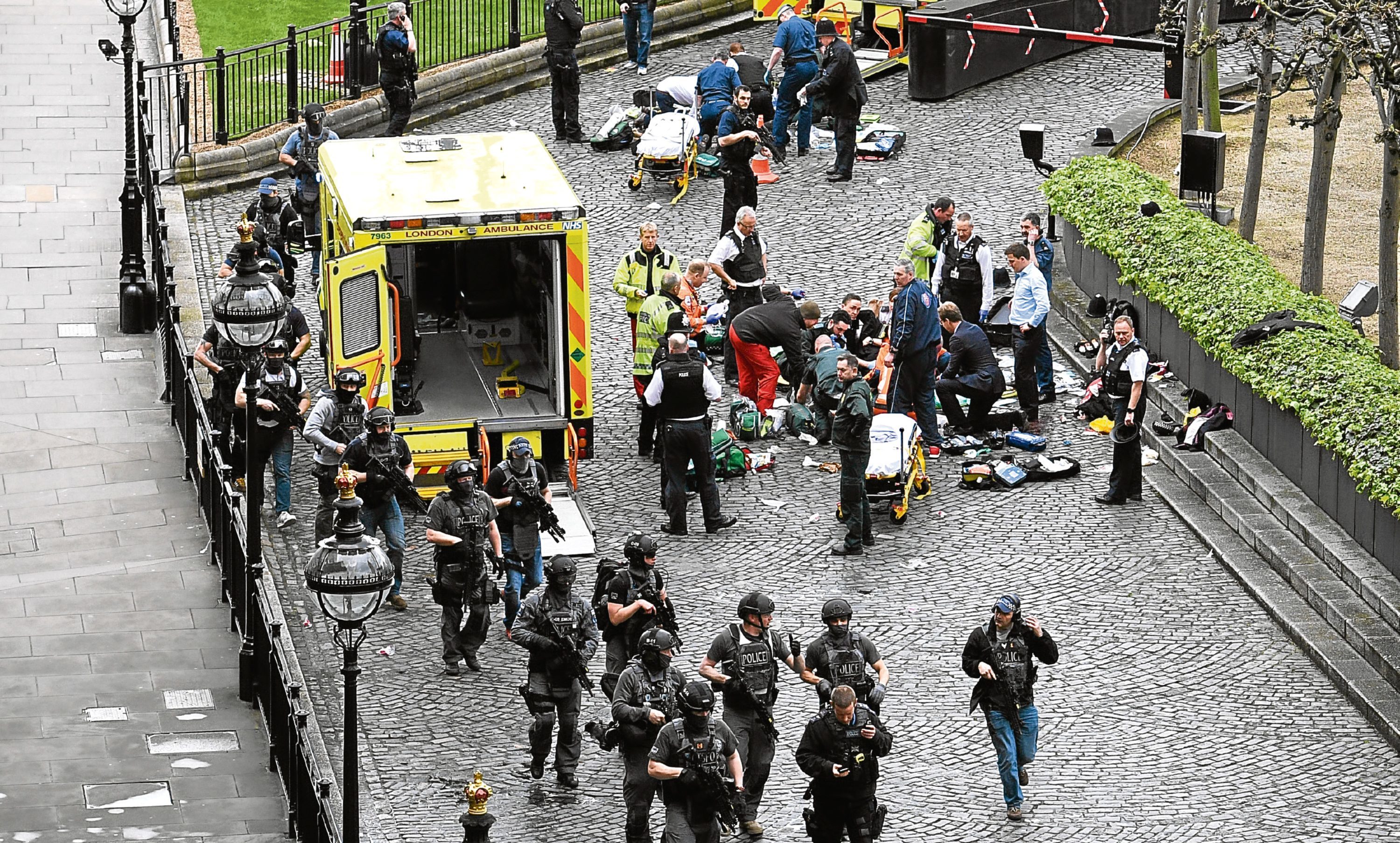 Once the biggest risk to the average politician was being heckled or pelted with eggs.
But increasingly over the past few years, those serving in a political role have faced altogether more dangerous threats.
This week, a terrorist attack at Westminster shocked the world. Five people were killed — including police officer PC Keith Palmer and the apparent perpetrator — and several others were severely injured, with another person dying in hospital.
And the UK was shocked when last year MP Jo Cox was fatally shot and stabbed in her constituency.
Chris Law, MP for Dundee West, and Stewart Hosie, MP for Dundee East, were at Westminster this week.
Having been so close to the violence they have spoken to the Tele about what they saw and the dangers politicians now face.
Mr Law said he had been walking towards the Palace of Westminster through the underground passage from Portcullis House when the attack happened.
He said: "The first we became aware was when we saw people running towards us off the bridge.
"You could see that people were scared and panicked. We started to get a sense that something very serious was happening.
"We took refuge, along with members of the public, and waited for further instruction."
Mr Hosie was already in the chamber in the Palace of Westminster when the attack happened and was in lockdown until past 8.30pm.
He said: "We were evacuated to Westminster Abbey and after being processed by police I was able to leave.
"The atmosphere in the House is defiant and determined, but with a heavy heart. The House is united in its condemnation of this appalling attack and in thinking of those that died. The tone has been right so far — we're united in offering our condolences."
Mr Law echoed this sentiment, saying he felt "extremely humbled" by the responsibility on MPs' shoulders following PC Keith Palmer's "ultimate sacrifice for democracy".
He said: "I came in today and the police officer at the gate greeted me by name. It deeply upset me.
"He lost his colleague on Wednesday and is back doing his job of protecting us, putting his life on the line in protecting our democracy.
"We as a Parliament are united in our show of support and condolences for everyone affected."
Mr Law said there has long been an everyday awareness amongst MPs that something like this could, and probably would, happen following events over the past few years.
He said: "To be able to serve our constituents is a complete privilege — it's an honour, but the reality is that it now goes hand-in-hand with a certain risk.
"The overwhelming majority of people are good and decent and it is for them that I'm determined to fight — as are we all."
Mr Law revealed that ministers had been "prepared" for a terrorist attack at Parliament following a recent training exercise.
He said: "There are regular exercises and updates from security. Although you can never be 100% prepared, I do feel emergency and security services reacted fantastically.
"My colleagues and I were all pretty calm given the circumstances.
"The training prepared us well, it allowed us to be smarter and calm and to move away from where the problem was — there was no panic, only concern for others."
Dundee MP caught up in London attacks as police reveal it is a terrorist incident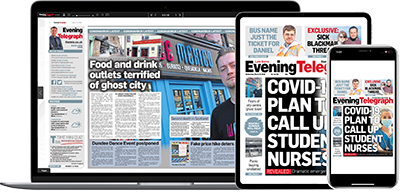 Help support quality local journalism … become a digital subscriber to the Evening Telegraph
Subscribe