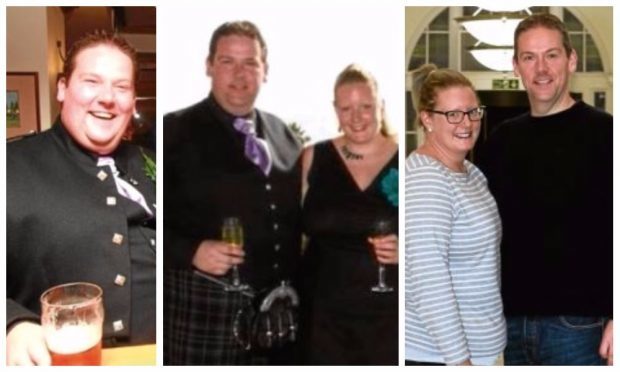 A Tayside man shed eight stone — after being inspired by his "incredible" wife's brave battle with ovarian cancer.
Gordon and Claire Bain's world was rocked when they found out that she had the disease.
Health experts say ovarian cancer is the "biggest gynaecological killer in the UK".
As Claire, 33, started treatment — including having a tumour removed and two months of gruelling chemotherapy — Gordon looked on "in amazement" at the way his wife handled her illness.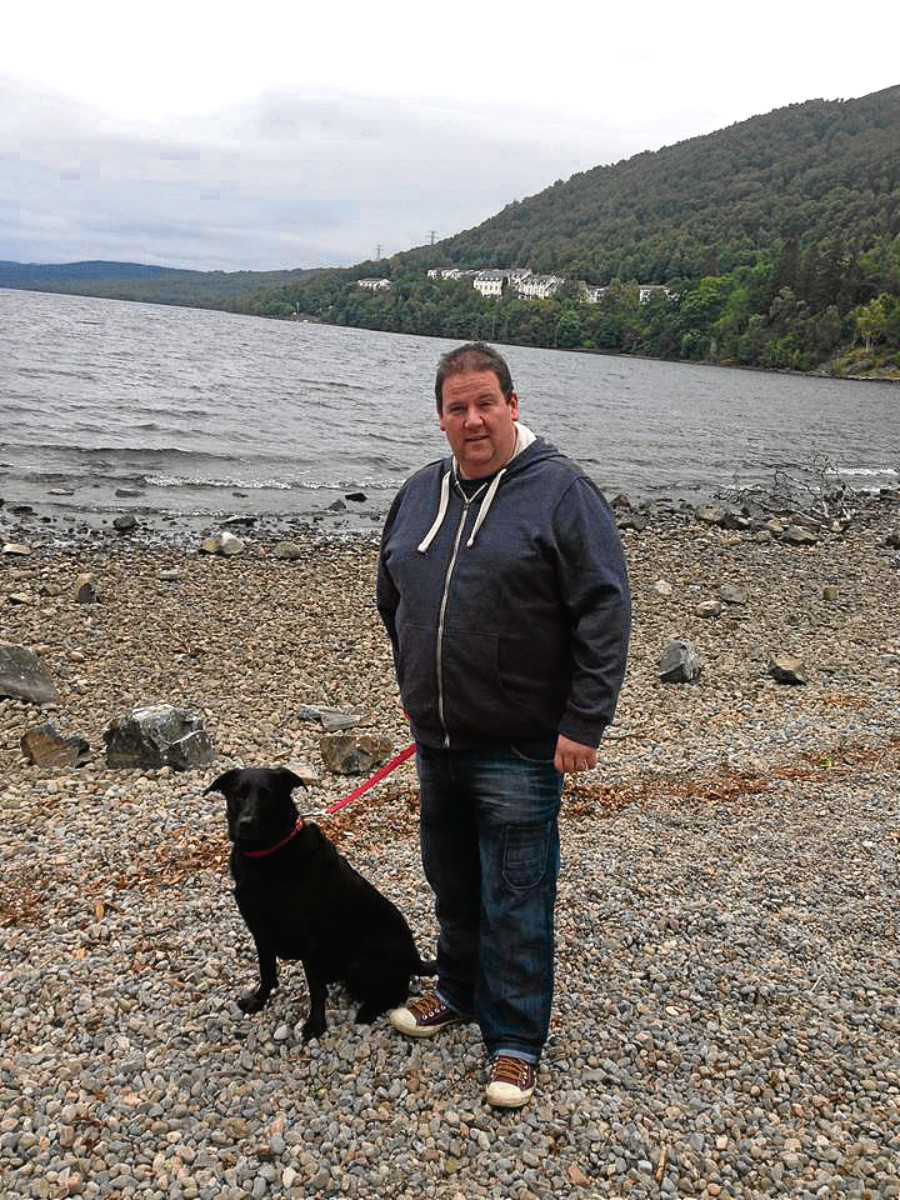 Gordon, 37, who tipped the scales at more than 23 stone at the time, told the Tele that as he watched Claire bravely battling through bouts of chemotherapy without complaint, he knew he had the strength to shed the extra weight that he had been carrying around.
Gordon started to run and revamped his diet, managing to get his weight down to 15 stone.
Now he is set to run the London Marathon in a fundraising effort for Ovarian Cancer Action as he bids to help other people who are dealing with similar diagnoses.
He said: "We will remember the day that Claire was diagnosed forever — it was the most horrendous day we have ever experienced.
"Getting the news was a massive shock. Claire was in her twenties — how can you expect someone so young to get ovarian cancer?
"That was the day our lives completely changed — things were never the same after that.
"Claire's strength, bravery and determination to beat this awful disease has been and continues to be an inspiration to me and gave me the energy to make huge changes in the way I lead my own life.
"I never thought that something like that could be the thing that motivated me to change my life.
"Before, I would pretty much eat anything that moved — I was eating 400g bars of chocolate like they were going out of fashion.
"It was Claire's positivity that kept me going. She was able to go through chemo with a smile on her face.
"I started to run and it was a massive struggle but I got better and better at it.
"To begin with I was only able to run for maybe 100 steps and then walk for 500 but I always had Claire to inspire me to keep going."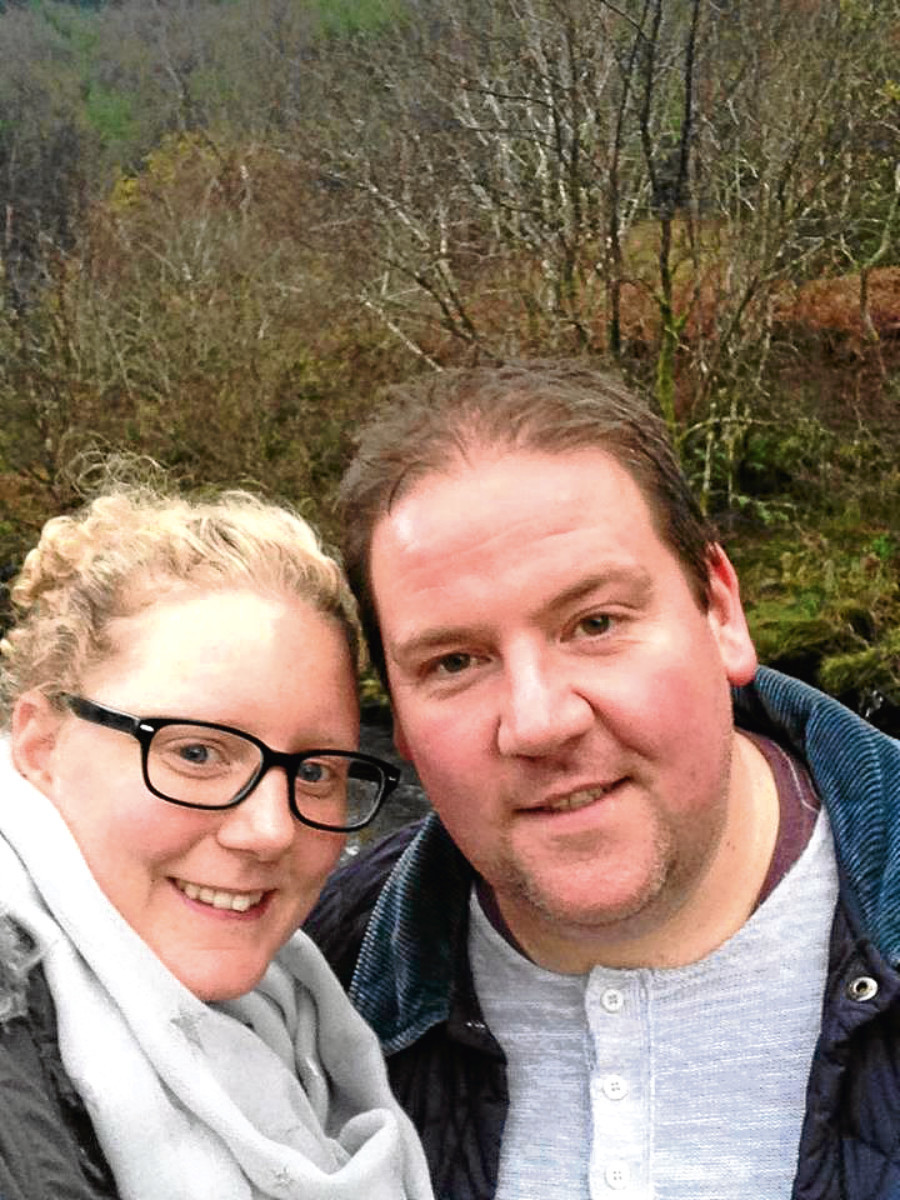 Gordon slowly built up his fitness and cemented his lifestyle change by entering his first 10km race.
He has now set his sights on the London Marathon and said he has never felt better. He is targeting the loss of another three stone — and has even motivated Claire, who works at Asda with her husband, to lose three stone herself.
He added: "How I feel now is a night and day difference.
"I have so much more energy and I just feel like I can get up and go a lot more than I could before.
"The fact that Claire has now lost three stone is brilliant. As much as she motivated me, I was able to inspire her with my results."
Claire, who has beaten her cancer, added: "I am so proud of Gordon. I didn't ever think he would manage to lose so much weight."
Gordon hopes to raise more than £2,000 for Ovarian Cancer Action.
The charity funds research and aims to raise awareness to transform treatments and survival rates for people suffering from the illness.
People who want to contribute to Gordon's fundraising effort can visit justgiving.com/fundraising/gordonwbain.

Disease is 'serial killer' of women
Ovarian Cancer Action says the disease is a "serial killer" and that treatment "lags behind" other high-profile cancers.
According to the charity, ovarian cancer is the UK's most deadly gynaecological disease, claiming the life of a woman every two hours.
On its website, the group states: "At the moment the diagnosis and treatment of ovarian cancers lags behind high-profile diseases like prostate or breast cancer.
"We think that is unacceptable.
"That's why we're on a mission to fund research that saves lives.
"We're a small team but we pack a big punch.
"We find and fund the innovators who will help us break this cancer — from the scientists working on the latest breakthroughs in the lab to the people raising the vital funds we need to make our vision a reality.
"We believe that investing in scientific research will tackle, and ultimately defeat, ovarian cancer."
The charity adds: "We're here to champion the cause and bring people together to overcome a disease that strikes at the heart of what it means to be a woman.
"We're driven by a simple belief that we're defined in life by our actions, not our words.
"We want to mobilise thousands of people to get up and act, to say 'this isn't good enough and we're going to do something about it'.
"To go beyond the easy promises of words and put our money where our mouth is.
"Action sits at the heart of everything we do.
"Only action can move the world forward and change the outcomes of thousands and thousands of lives."
For more information on ovarian cancer, visit ovarian.org.uk.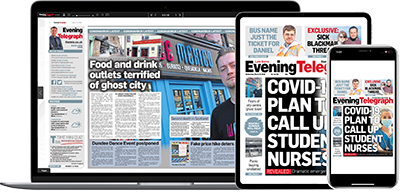 Help support quality local journalism … become a digital subscriber to the Evening Telegraph
Subscribe