A motorist has hit out at vandals who spray-painted her car just yards from her front door.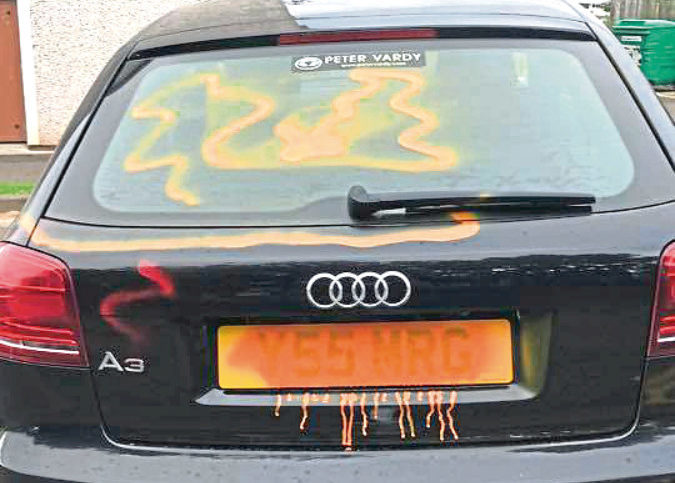 Sarah Graham contacted the police after her black Audi A3 was daubed with red and yellow paint.
She said that officers told her they suspected her vehicle had been intentionally targeted, though it's unclear why vandals damaged her vehicle specifically.
Police Scotland said the incident, which took place on Strathtay Road, Perth, is still under investigation.
Sarah, a hairdresser from the city, said that the vandals struck some time between 6am and 8am on Saturday.
The 27-year-old had only been living back in the area for four weeks when the incident took place.
Graffiti was sprayed on the passenger and driver's doors of the vehicle as well as the rear windscreen, while the rear registration plate was also covered in paint.
Sarah said: "My brother noticed the damage on Saturday morning – I was absolutely raging when I saw the extent of the damage myself.
"We contacted the police straight away. Given that there were other vehicles in the area, the police think mine was targeted.
"Someone has come back to me and said the side of their house was also spray-painted – whether it is a coincidence or not I'm not sure.
"I've only had the car for just over a year or so. This happened just yards away from my front door.
"Fortunately, we were able to get the graffiti off with paint thinner but I was unable to go to work until the paint was cleaned from the wing mirrors of the car."
A spokesman for Police Scotland confirmed that officers are investigating the incident and called for anyone with any information to get in touch.
He said: "Police Scotland is investigating a vandalism to a black Audi A3 car on Strathtay Road, Perth, which happened between 7.30am and 8.05am on Saturday.
"The car was spray-painted with red and yellow paint.
"If anyone has any information which could assist our inquiries, please call 101 or speak to any police officer."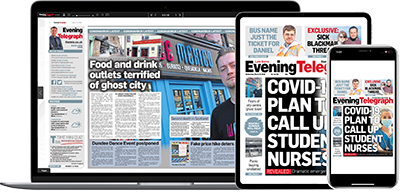 Help support quality local journalism … become a digital subscriber to the Evening Telegraph
For as little as £5.99 a month you can access all of our content, including Premium articles.
Subscribe