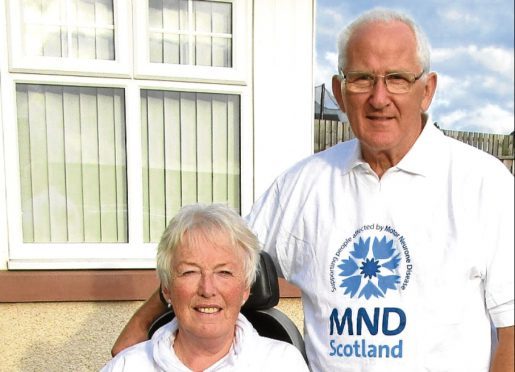 An Angus grandmother diagnosed with motor neurone disease (MND) today thanked the charity that has been supporting her for the past year.
Marlene Sim, 69, from Forfar, was diagnosed with the illness in September 2016.
She said: "I spent a year having various tests because there is no specific one for MND — it was a process of eliminating everything else.
"I think I had an idea about what was wrong — I'd thought of all the scenarios possible. To be honest, it actually came as a relief to get a diagnosis and to finally know that something was wrong. The not knowing was worse.
"To this day, I am still surprised at how well I am handling the diagnosis and how accepting I was at the time. I think knowing that it was nothing I did, or could have prevented, has helped.
"One of the hardest things to deal with recently is that I can't hold my five-month-old grandson, Harry, because my arms are too weak. I know when he gets older, I won't be able to play with him.
"I am so grateful for all the support I've received from the charity MND Scotland and the NHS.
"I saw my MND nurse within four days of being diagnosed, which was fantastic, and she organised for all of the other specialists to come out to visit me."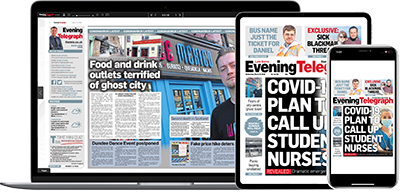 Help support quality local journalism … become a digital subscriber to the Evening Telegraph
For as little as £5.99 a month you can access all of our content, including Premium articles.
Subscribe