Parents and carers across Tayside are falling into tens of thousands of pounds of debt because they haven't paid for their kids' meals or snacks in nurseries and schools.
A Tele investigation has revealed local authorities in Dundee, Angus and Perth and Kinross are owed significant sums of money.
And at least two of the councils have written off thousands of pounds owed to them by mums and dads after failing to get the money back – even after taking legal action in some cases.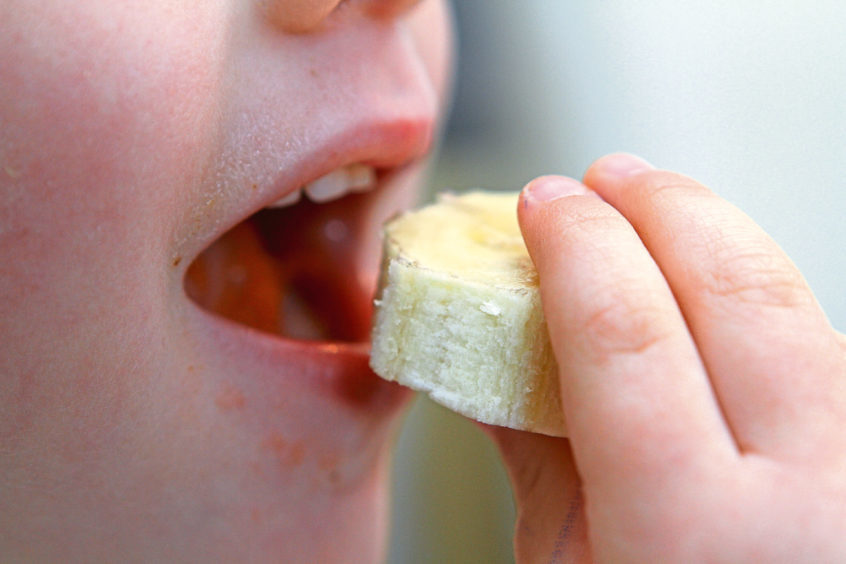 More than 1,700 families in Dundee owed a collective £40,111.90 to the council by the end of August.
In Angus, as of just two weeks ago, parents owed £23,000.
A further £40,000 was owed by parents in Perth and Kinross at the end of 2017/18 – the most recent date available.
Although there's no suggestion that children are being refused food as a result of their parents' debts, experts say the figures show the pressure family budgets are under.
John Dickie, director of the Child Poverty Action Group in Scotland, said: "It is vital that all of Dundee's children have access to healthy snacks and lunches whatever their family circumstances, and charging and payment collection policies need to recognise the extraordinary financial pressures so many families are under.
"Our Cost of the School day project in Dundee schools found that the online Parent Pay system reduces the risk of pupils losing or forgetting lunch money, but several schools report that it has led to some families falling into lunch debt.
"This means following up with families for late payments, with risk to home-school relations."
Parents at Forthill Primary School in Broughty Ferry owe the highest amount of money to the council, at £9,552.99, while the most owed to a nursery is £190.40 at Jessie Porter in Downfield.
In the last five years, Dundee City Council has written off £6,376 owed for snacks or meals, which cost between 25p and £2.20 per day.
A spokesman said: "The council has a school meal debt protocol which has been operating in schools for almost a year.
"This recommends, among other things, that head teachers and administration staff should meet fortnightly to discuss lunch debt.
"Given that the schools know the pupils and their families, they are best-placed to determine if they need signposted to organisations who may be able to support them if they are struggling."
Tracy McNally, director at Dundee Citizens Advice Bureau, says the service has helped 75 families with debt this year.
She said: "Households are worrying about the ability to afford food, the limited choice and feeding their family healthy food on a limited budget.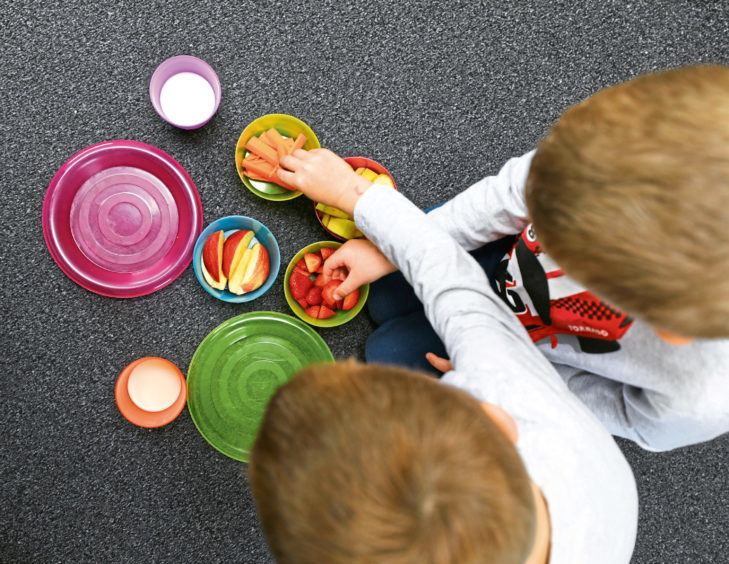 "This then leads to people borrowing money, using credit, receiving foodbank vouchers as a way of obtaining food or, in many cases, limiting food intake."
Since 2013/14, Perth and Kinross Council has written off more than £32,000 owed by parents.
A spokesman said: "An invoice and reminders will be sent to parents or carers. If the money owed is not subsequently paid, the debt will then be passed to sheriff officers to seek collection."
Angus Council sends letters and texts to parents if they fall into debt of £10.50 or more.
A spokesman said: "Where parents or carers highlight any difficulties they are experiencing to us, we will always work with them to ensure that a solution is found to ensure no child goes without a lunchtime meal."
Parents and grandparents speak out on school meals
Margaret Williams, 66, East End
It's shocking if the school (Forthill Primary) has the highest level of unpaid meals because I'm sure the parents can afford it. Means-testing would help because there are a lot of people at this school who can afford to pay for their children's meals.
Lesley Scott, 51, Broughty Ferry
If parents can't afford to pay for the meals, maybe that is something that needs to be looked at. If people are just chancing it by not paying, then that is out of order. Many years ago, with my older children, I struggled to pay for school meals.
Tim Twine, 50, Broughty Ferry
The school (Forthill Primary) covers a large intake area – there are affluent people and less affluent people. It may not have anything to do with it, but it could be a factor. If people can't afford school meals, they should make a packed lunch.
Margaret McAndrew, 52, Fintry
I think the schools should maybe send letters out to the parents and let them know, because it's not fair if some people are paying and some aren't. Parents should pay for the school meals if they are supposed to.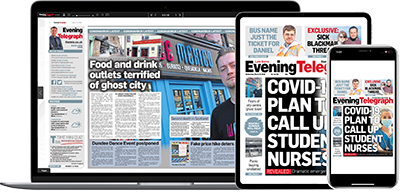 Help support quality local journalism … become a digital subscriber to the Evening Telegraph
Subscribe