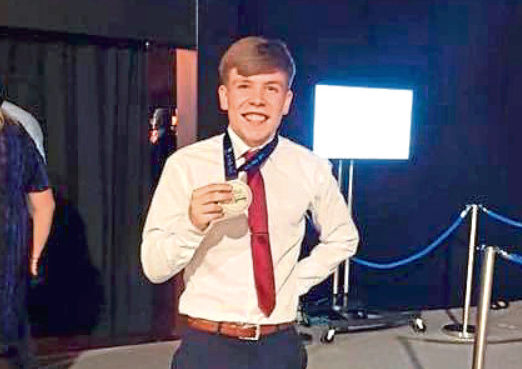 Apprentice electrician Paul Anderson picked up the silver medal in the UK World Skills Championship.
The 19-year-old travelled to Birmingham to compete alongside the seven top apprentices from throughout Britain.
After three days of tough competition, the training undertaken by Paul alongside his employers McGill, Dundee & Angus College and the Scottish Electrical Charitable Training Trust (SECTT) all became worth while.
Paul, who is in the fourth year of his apprenticeship, said: "I am absolutely over the moon at getting placed silver in the World Skills UK Final.
"I want to say a big thank you to all my friends and family for being so supportive throughout the time period running up to this competition.
"Also a big thank you to my employer McGill's, Dundee and Angus College, SECTT, NET, skillELECTRIC and the Electric Centre Dundee who provided me with a number of tools that I needed for the competition."
Anne Galbraith, chief executive of SECTT, said: "What a superb competition, the competitors worked very hard and the standard was extremely high.
"I am delighted for Paul, even under pressure he was still able to smile.
"It is a tremendous achievement and he should be very proud. "Paul is a credit to his company, college and himself.
"All at SECTT are thrilled with his achievement.
"It is well deserved."
Training officer at SECTT, David Stebbings, added: "Of the eight competitors SECTT had four and they all performed exceptionally well.
"They should all be very proud of their achievements.
"The judges told me the standards were extremely high, which is fantastic.
"It is great News for Paul, McGill, SECTT and D&A College and we are very pleased for him.
"Paul will be invited to return to the World Skill UK Final next year to compete for a place in the UK squad and a chance to go forward to the World Final held in Shanghai in 2021."
Before the competition Paul said: "I have always wanted to be a sparky, ever since I was wee.
"I came straight out of school and applied for the apprenticeship.
"I think to do well you have to show interest, show you want to learn and be keen."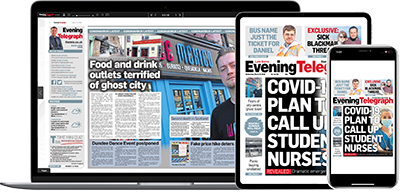 Help support quality local journalism … become a digital subscriber to the Evening Telegraph
For as little as £5.99 a month you can access all of our content, including Premium articles.
Subscribe