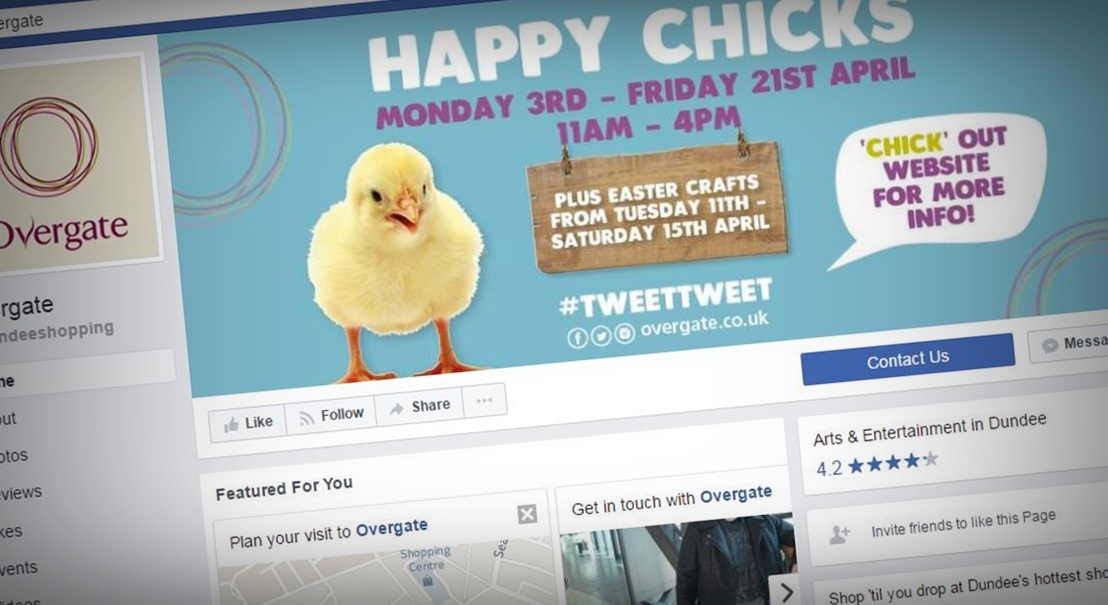 Dundee's Overgate has cancelled an event involving live chicks after an online petition picked up almost 400 signatures.
The shopping centre had organised a chick-hatching programme, which would have seen live baby chickens born in one of the centre's empty retail units.
An online petition called on the Overgate to reconsider the demonstration, which was part of its Easter holiday celebrations.
Steven Wilson, the creator of the petition, said he started the campaign with the animals' welfare in mind.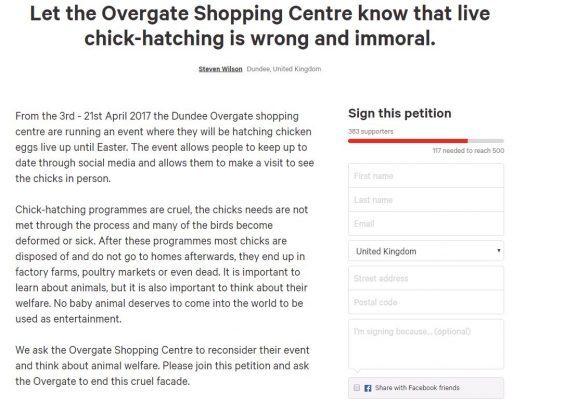 West End resident Steven, 22, said: "It's not acceptable to use live animals to educate when there are more ethical solutions."
The Duncan of Jordanstone student said plastic 3D models showing chick development and virtual incubators were more considerate ways of helping people to learn about chicks.
He added: "I want the Overgate to recognise that this event should not go ahead.
"It is not something that has been thought through properly.
"While it is great they want to educate children, they are going about it the wrong way.
"There are other means and tools which educate."
The Overgate has now bowed to public pressure, with a spokeswoman saying that some elements of its Happy Chicks event had been "adapted".
She said: "As a conscientious member of the community with strong values, we do take the views of our shoppers and wider community seriously and so following some comments received, we have adapted the activity accordingly."
"There are children's craft activities planned for 11th to 15th April, which will allow children to create a craft item to take home in time for Easter.
"This will be the focal point of all activity moving forward and is an event inclusive to all ages.
"At a date to be confirmed, children will also have the opportunity to enjoy a 'Meet the Farmer' experience in the centre, where the farmer will present a fun and educational piece.
"Local schools and nurseries will be invited into Overgate for this experience as an opportunity to learn about these animals.
"The 'Meet the Farmer' event is being run by Living Eggs Scotland, a local specialist and respected provider, with more information available at http://www.livingeggs.co.uk/."
Living Eggs Scotland had said that chicks are rehomed at free range farms after being hatched.
However, Steven protested that the treatment of the chicks was "inhumane", adding: "While I agree free-range farms are better than factory farms, I believe the Overgate has a responsibility to these animals to place them at hen sanctuaries where they'll live a long fulfilling life."