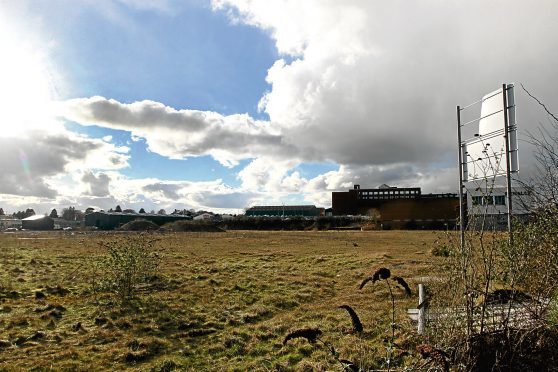 Detailed plans for a new Lidl store in Dundee will be unveiled by the end of the summer, the Tele can reveal.
The news comes as city councillors approved plans for the £7 million development — including the supermarket, a Costa Coffee drive-through and a pub/restaurant — on the site of the former ABB factory at Kingsway East. Just last week, council planners recommended councillors should reject the proposal.
The decision came after a close vote at a meeting of the council's development management committee.
After hearing from objectors and supporters of the development, councillors voted by 11 votes to nine to approve planning permission in principle.
Several councillors did not attend the meeting, including administration leader John Alexander, Lord Provost Ian Borthwick and Labour group leader Kevin Keenan.
Two members, Depute Lord Provost Bill Campbell and Christina Roberts, left the chamber before discussion of the application and didn't vote.
After the meeting David Durie, a senior consultant with Lidl, said they were delighted with the outcome.
He added: "We will now get a detailed application drawn up and we aim to do that within the next three to four months.
"We will take on all the comments from the committee and come back with a proposal that we hope they will embrace and accept."
Tommy Devlin, development manager at I&H Brown, said: "This project will create up to 172 jobs for local residents as well as space for new and existing local businesses, making a significant contribution to Dundee's economic growth.
"We will work with the council and the community to ensure the proposed development benefits local residents and the city as a whole."
Mr Durie admitted proposals for Costa Coffee to operate the coffee shop weren't concrete.
Ginny Lawson, manager of the Brooksbank Centre, said: "The people of the East End of Dundee want and need this development."
She told councillors: "If you vote against this, you would be voting against jobs for the people of the East End."
Recommending refusal of the application, the director of development management Mike Galloway said the site was zoned for industrial use and could be significant in the future of decommissioning at the port of Dundee.
Meanwhile, councillors refused plans for a mixed-use development comprising a drive-through coffee shop, restaurant/takeaway, and children's nursery at Dunsinane Industrial Estate after committee convener Will Dawson had the casting vote.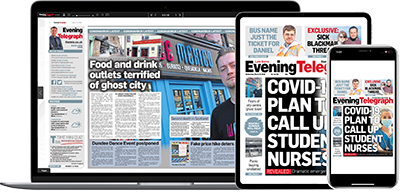 Help support quality local journalism … become a digital subscriber to the Evening Telegraph
Subscribe