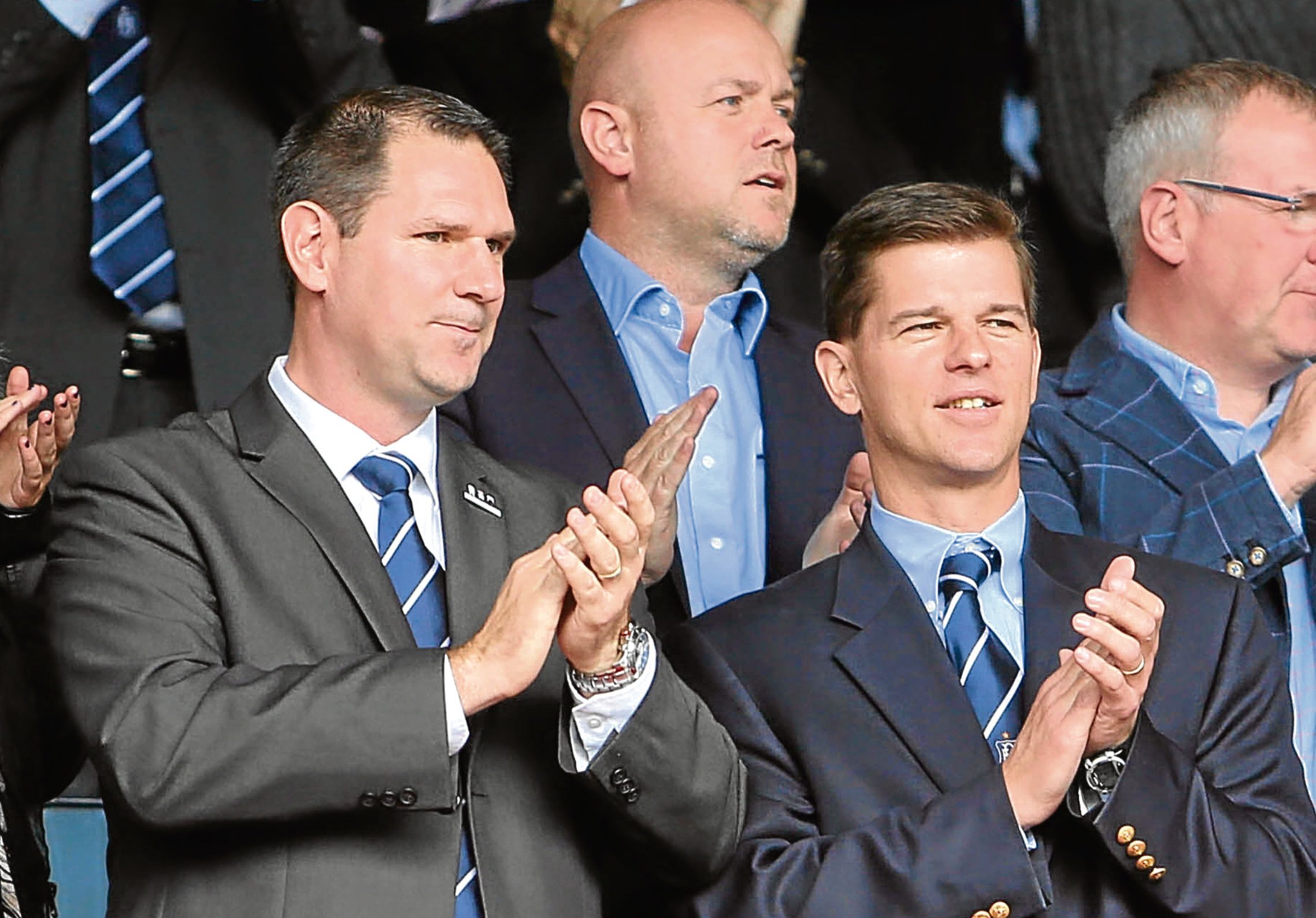 Ambition and professionalism — not two words fans of Scottish football would immediately associate with Dundee FC.
But little by little, those in the halls of power at Dens Park are establishing a sense of that.
Who'd have thought it? Dundee, the club that was Britain's first to suffer two administrations and enough financial crises to last a lifetime, is now one of the most competently ran north of the border.
If you'd have said that to any fan just three or four years ago they'd have laughed at the concept. Now it appears to be a day-to-day reality.
The fact that chairman Tim Keyes and managing director John Nelms have committed to their seven-year idea of "putting down roots in the city" of late, underlines they're serious about making Dundee a legitimate name in Scottish football again. Not just this season, not just for a few years, but well beyond that.
The news of the purchase of a £1.2 million plot of land on the edge of the city limits can only be good news for Dark Blues' fans.
It proves the US money men, who most punters feared, whether that was publicly or even just in the back of their minds, would walk away and leave their club high and dry, are here to stay.
They want to make watching Dundee a positive experience for generations to come, not just an afterthought in a dilapidated, if history soaked, stadium.
A sign of the club's new-found professionalism comes in the fact they were angered by the Tele exclusively breaking the story of the potential move away from Dens last week.
Why? They have a simple business ethic.
Keyes Capital hate shouting from the rooftops about projects they haven't yet delivered.
They never want to make false promises, which have stained previous owners. They also like to keep all business 'in house'.
No one outside a closed inner circle know anything about bids, deals, etc.
It makes a big change from the leaks and open-door policy of previous regimes.
For the club, at least, that can be no bad thing.
It's almost like, in the last few years, Dundee as a club has been brought into the modern era.
Blair switch could kill two birds with one stone
Mention Blair Spittal to Arabs, it's clear he's a player that splits opinion.
Signed by Jackie McNamara to be Dundee United's next flying winger, he's so far failed to produce the goods.
Mixu Paatelainen also saw a player in there, too.
So why is it that we've seen so little on the park, bar the odd free-kick?
I've the feeling Mixu stumbled on to something — albeit like someone scrambling around for their keys in the dark — and maybe Spittal has been used in the wrong role.
He's lightweight. He'd have to be taught the basics. But he might just give United attacking impetus from deep from full-back.
It could free up Lewis Toshney to move to the centre, where he is better suited, helping to kill two birds with one stone for Ray McKinnon.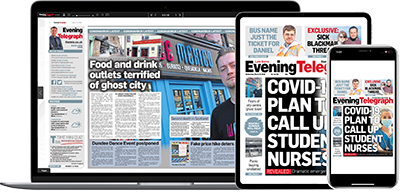 Help support quality local journalism … become a digital subscriber to the Evening Telegraph
Subscribe