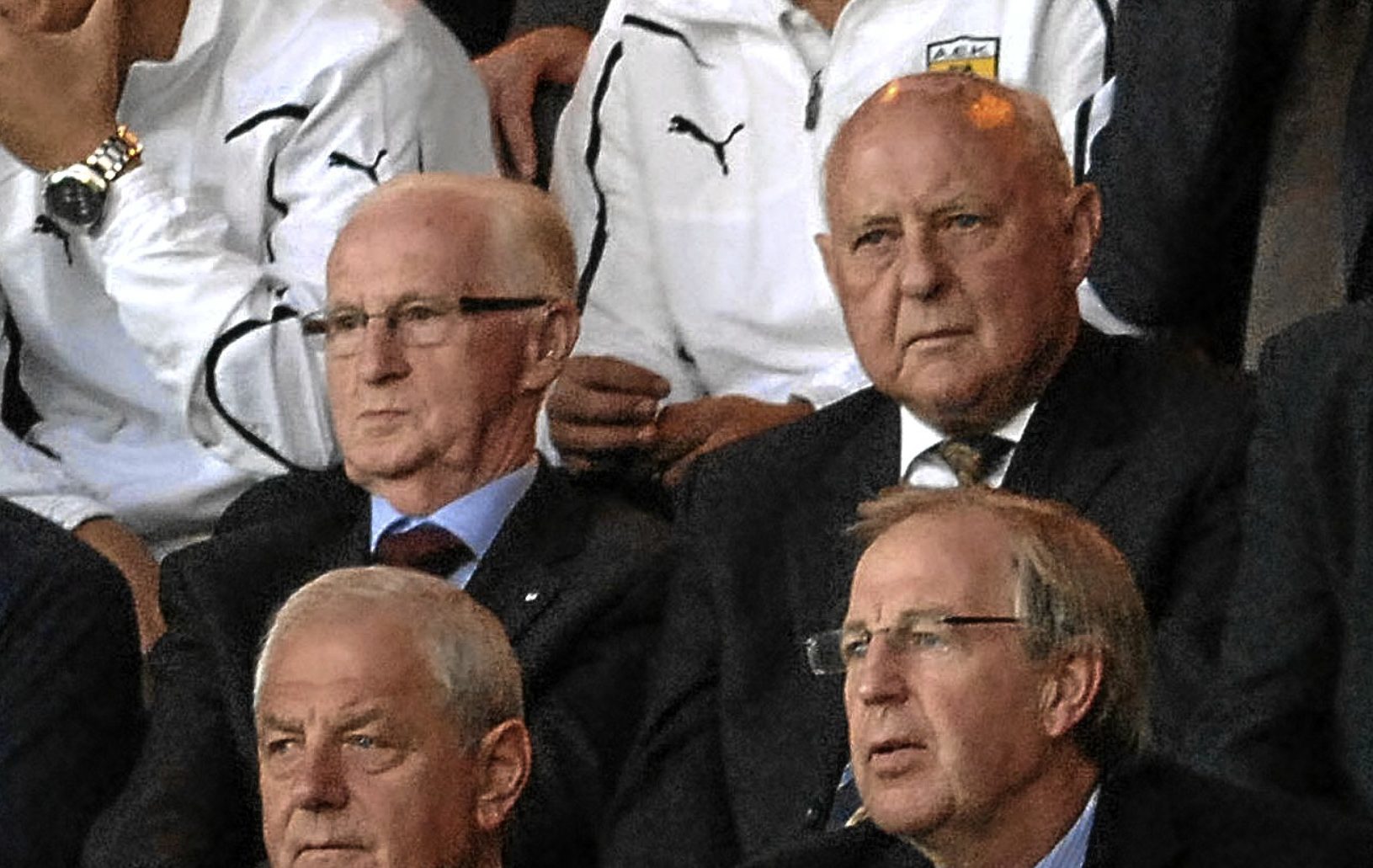 Here we take our last look at John Letford's book, featuring his longtime friendship with Dundee United legend Jim McLEan and his passion for football – 'his sporting love'.
Football was always my first sporting love and, as many know, I was involved with the St Columba Boys' Club.
They had a level of success that was unparalleled in the history of youth football in the city and on the way became something of a nursery side for Dundee United.
And this brings me to the everlasting friendship with Jim McLean of Dundee United Football Club.
My relationship with Jim was very special over the years and on occasions he gave me the privilege of sharing a dugout with him and one of his coaches, Ian Campbell.
Jim, as you will all know, had a fiery temper and I witnessed him in action on more than one occasion but it was bizarre, on my part, to quite enjoy the experience.
In the 30-plus years of friendship we enjoyed, he never had a bad word to say to me but came very close one day when I must have had a rush of blood to the head and I said to him: "Jim why do you play Graeme (Payne) wide when he likes the middle of the park?".
Without a trace of a smile he told me: "Mr Letford, you run your team and I will run mine."
I got my own back another time when he told me that I thought the sun shone out of Graeme's behind — or words to that effect.
I said: "Well Jim, when he played for me I never allowed him to wear his socks around his ankles, get the tie ups on. And whilst I'm at it I didn't let Davie Narey wear a headband either."
That particular team with Narey, Payne and all the others was considered the best youth team the city ever had.
Sticking with football, when I worked at the Caledon I played for Craigmore, who were in the Angus Amateur League.
At 17 years of age, I was the youngest player they had, the team being full of ex-Junior League players and I was myself beginning to be noticed by the juniors and I actually read once that Hibs were watching me.
I played football in the RAF, too, and boxed.
I enjoyed my two years in the Royal Air Force which was made easier for me because I was a member of an elite team of sheet metal workers who worked specifically on the V Bombers and the Canberra Bombers.
But being in the football team and the boxing team gave you special privileges — particularly our own meal table, which meant no queuing up and looking for a seat.
The worst part of the training was the Padre who had homicidal tendencies and put you together with a sparring partner who was sometimes a couple of stone heavier and you'd get knocked about a bit with the Padre shouting "get in there you cissy".
At lightweight, however, I was unbeaten and was entered for the Bomber Command Championships at RAF Hemswell in Lincolnshire.
And, amazingly, I fought a Dundee lad called Willie Dryden in the semi-final and beat him.
My joy was short lived, however, because I was posted to Germany the next day and had all the requisite injections — only for a change of plan for me to stay in England.
But because I had been given the needles I was excluded from the boxing tournament and, you've guessed it, Willie Dryden the semi-finalist was drafted in and duly won the championship.
I've always claimed since I was hypothetically the Lightweight Champion of Bomber Command so if you're reading this, Willie, I want my trophy!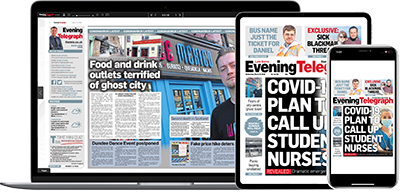 Help support quality local journalism … become a digital subscriber to the Evening Telegraph
Subscribe