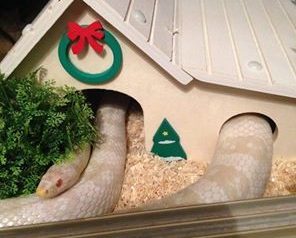 The owner of a white albino corn snake has urged people in Dundee not to be scared if they see her.
Eilidh Hall is becoming increasingly concerned after Lemmy, her four-year-old, disappeared from Baldovan Terrace, Stobswell, last Thursday at 4pm.
The snake had been moved from her former home into a car in preparation for a move to Blairgowrie when it was noticed she was no longer there.
Eilidh believes Lemmy slithered out of a broken vent in the tank and disappeared into the Stobswell area.
Eilidh, who has five other snakes, told the Tele: "I checked the car really thoroughly and the car has since been serviced but she has not shown up.
"I have only owned her for two years. She was my first snake and not having her is tearing me apart.
"I am surrounded by five other snakes but my heart is bleeding for her."
Lemmy, who is 5ft long, is completely harmless, says Eilidh.
She added: "She is not dangerous at all. She is the most docile creature on the planet – she has never bitten anyone in her life. She is really, really friendly."
If you know where Lemmy may be, contact Missing Pets, Dundee and Angus.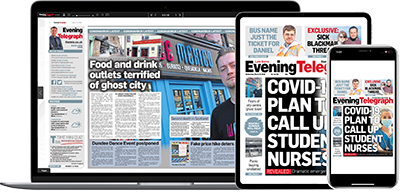 Help support quality local journalism … become a digital subscriber to the Evening Telegraph
Subscribe