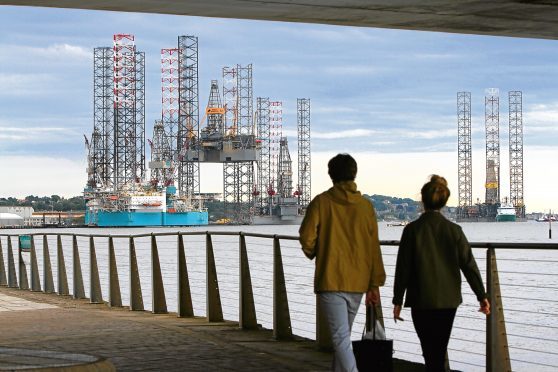 Unemployment in Dundee is at its lowest level in three months, new figures have revealed.
Seasonal work, an increase in construction roles and efforts by employment agencies have been credited as contributing to the jobs boost in August.
Judith Alexander, an employment partnership manager in Tayside for the Department for Work and Pensions (DWP), said the fall in people claiming out-of-work benefits in the city followed current Scottish and UK trends.
She said: "Summer and seasonal work can boost numbers.
"So events such as Carnival Fifty Six can see unemployment drop.
"While that may be a temporary thing, it can often lead to longer-term or permanent work.
"There are also construction jobs ongoing at the moment, particularly at the Waterfront, but also elsewhere and another sector regularly recruiting is contact centres."
Figures released by the DWP show that in August there were 3,310 people in Dundee claiming out-of-work benefits — down from 3,365 in July.
Ms Alexander  also said a number of future roles would be up for grabs in the hospitality industry — as well as jobs with the DWP itself.
She said: "The Job Centre in Dundee is continuing its work with the Wise Group.
"Wise Group staff will be holding regular, sector-based work academies. These will concentrate on major industries in Dundee such as retail, care and hospitality.
"In terms of hospitality, there will be between 80 vacancies with Beefeater and Premier Inn later in the month. Roles will include front and back-of-house staff, cleaning and housekeeping, which is very positive. And, with Universal Credit being rolled out in Dundee in August, we have had some recruitment ourselves for work coaches."
The next major recruitment event on the horizon is the annual Dundee Jobs Fair to be held at the Caird Hall on September 28, promoted by Dundee and Angus Chamber of Commerce.
More than 60 organisations will be represented at the free event, between noon-5pm, offering advice and support to people on finding work, considering more training or starting their own business.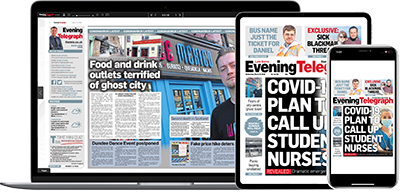 Help support quality local journalism … become a digital subscriber to the Evening Telegraph
Subscribe